Al Arabiya has obtained photographs of what looks like a secret prison the Ganfouda district of Benghazi, where people were reportedly imprisoned and tortured under harsh conditions.
The pictures show the practices that were carried out by members of the extremist group. The prisons were actually former houses of citizens which were turned into narrow rooms to torture prisoners.
Inside the rooms, which appeared to have been sealed with thick iron doors, the walls were stained with blood and traces of bullets with fingerprints of former detainees still left the floors.
"After combing the mines in the Ganfouda area, which was liberated from terrorist groups, the picture became clearer, as prisons were found in Ganfouda," said Mohammed al-Zoui, a spokesman for the Libyan army and one of the people who inspected the prisons.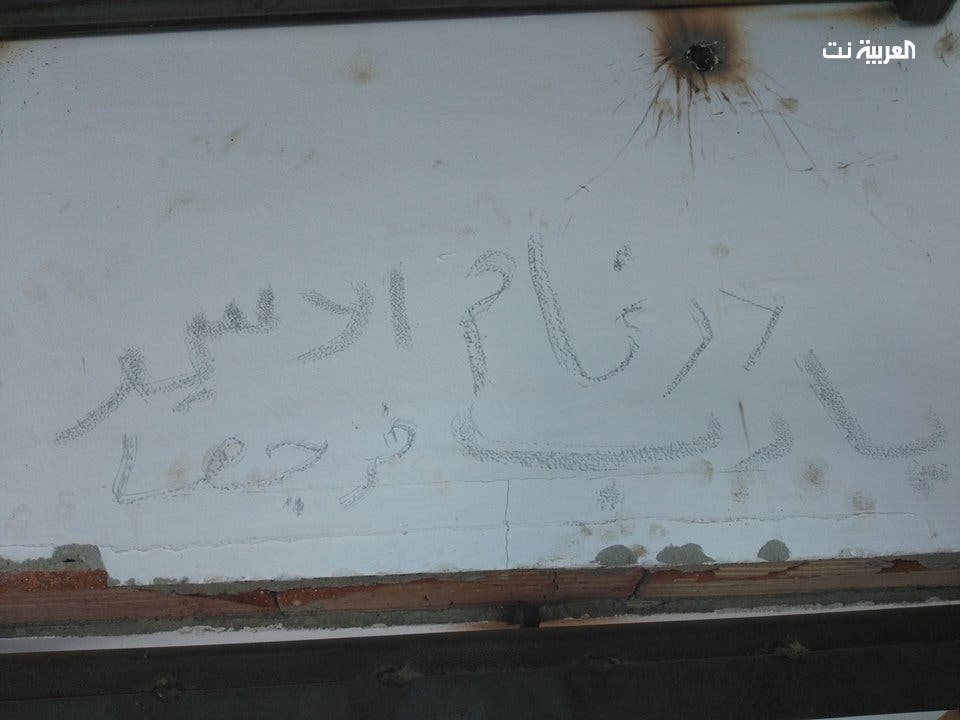 "It is clear that the method of torturing the prisoners was done by tying them up in metal rings fixed on the walls of the cells and their roofs to restrict their movement and torture them in narrow corners to prevent their movement," he told Al Arabiya.
He added that "the general picture of the situation in this prison, it turned out that the officials were specialists in prisons, perhaps from countries outside Libya".