The antiterrorism team in Aden released a video earlier this week where footage showed security forces strategically stop a suicide bomber from attacking a large group of soldiers at a checkpoint.
Security forces monitored a man who was dressed in military uniform and carrying a rifle while walking towards Gold Mohur checkpoint in al-Tawahi district where large group of soldiers were stationed, activists told Al Arabiya English.
The antiterrorism team had received intelligence of the planned attack, which enabled them to track the terrorist and plan an operation to intercept the suicide bomb.
"The security team of the Aden Security Department were able to kill the suicide bomber who was wearing military uniform and explosive belt before he reached the security point," the Aden security department spokesperson said.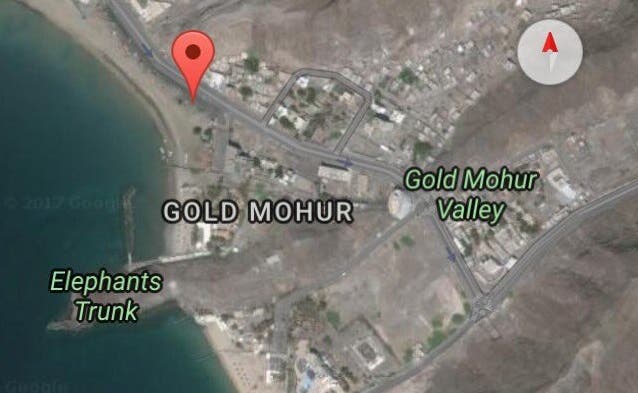 After the suicide bomber was neutralized, security forces pulled up next to his body to remove the explosive belt.
The Criminal Investigation Department of Security in Aden began an investigation, but no information has been released regarding who was behind the planned suicide attack or the identity of the man.
Since the turmoil began in Yemen, following the attempted coup by Houthi militias against President Abdrabu Mansur Hadi's government in Sanaa in September 2014, instability has triggered a security crisis in Aden.
Amid a severe economic and humanitarian crisis, suicide bombings and assassinations - mostly by al-Qaeda and the ISIS group's local affiliate – have disrupted everyday life for residents in the city.
In December last year, a suicide bomber killed at least 49 soldiers in Aden, an operation that was later claimed by the ISIS.
Officials said soldiers at that time were queuing to collect salaries near a military base in Khor Maksar district when the attacker blew himself up.