Human Rights Watch says use of landmines by Houthis 'violate the laws of war'
The Human Rights Watch has in a report on Yemen highlighted the Houthi-Saleh forces' use of banned antipersonnel landmines that has caused numerous civilian casualties and hindered the safe return of civilians displaced by fighting.

It said these incidents that have resulted in death and misery to large sections of the population constitute war crimes.

These forces have also used antivehicle mines indiscriminately in violation of the laws of war and failed to take adequate precautions to avoid civilian casualties.

The report published on Thursday urged the Houthis and forces loyal to former President Ali Abdullah Saleh to immediately cease using these weapons and observe the 1997 Mine Ban Treaty, which Yemen had ratified in 1998.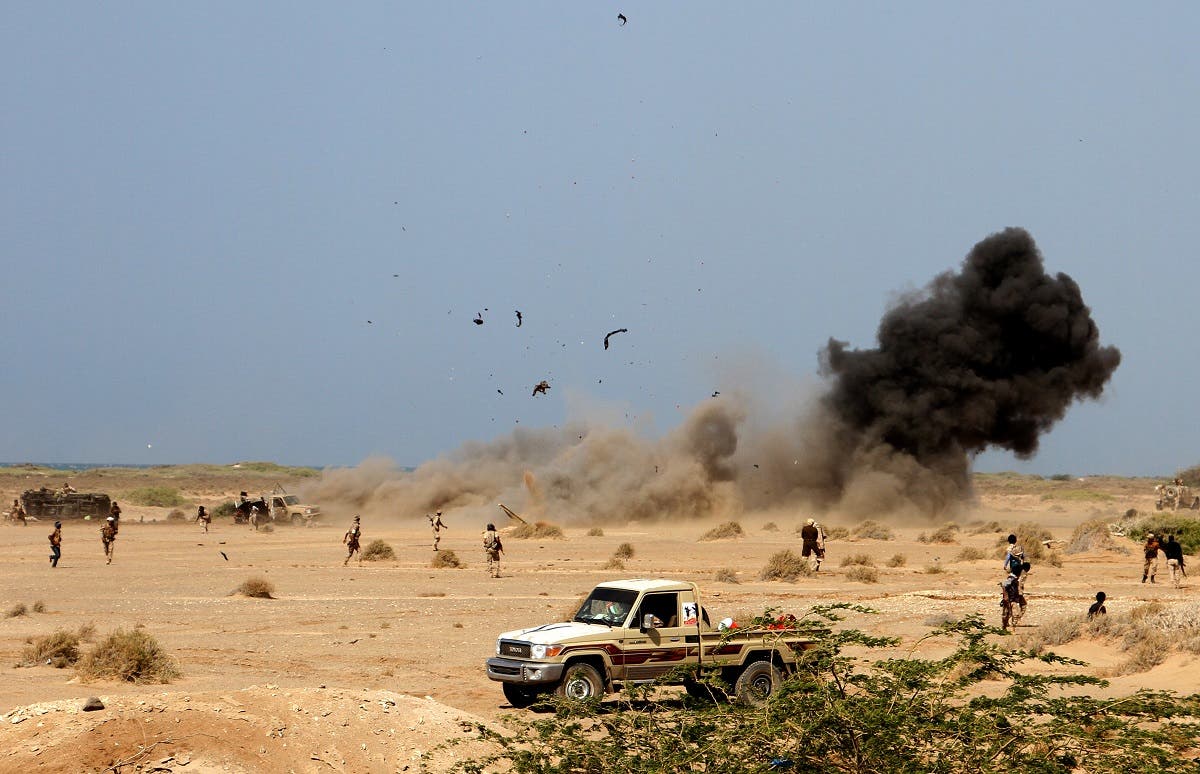 The Houthi-Saleh forcess should take immediate steps to ensure that affiliated forces cease using antipersonnel mines, destroy any antipersonnel mines they possess, and appropriately punish those using these indiscriminate weapons, says Human Rights Watch.

"Houthi-Saleh forces have been flouting the landmine ban at the expense of Yemeni civilians," Steve Goose, director of the Arms Division at Human Rights Watch, said. "Yemen prohibited antipersonnel mines nearly two decades ago and no authorities should tolerate their use."

The report outlines the use of landmines by Houthi and Saleh's forces in at least six governorates since an Arab coalition began military operations in support of President Abdu Rabbu Mansour Hadi in March 2015.

Antipersonnel landmines have killed and maimed hundreds of civilians and disrupted civilian life in Sanaa, Marib, Taizz and Aden governorates, and also hindered the return of families displaced by fighting.

The researchers at Human Rights Watch visited the southern port city of Aden in early 2017, and interviewed and collected data from mine clearance experts, local security officials, landmine victims, and activists.
Investigations
They also and interviewed victims and activists in other governorates by phone. Human Rights Watch investigated 10 incidents where landmines laid by Houthi-Saleh forces in Sanaa, Marib, Aden, and Taizz governorates exploded, killing two people and wounding eight.

While comprehensive landmine casualty figures are not available, health professionals and local activists provided lists of people wounded by landmines in several governorates.

The Center for Prosthetic Limbs and Physiotherapy in Aden provided the names and ages of 24 people who had recently lost limbs to landmines.
Against Mines National Organization reported that landmines killed at least 18 people and wounded more than 39 in two districts of Taizz governorate between May 2015 and April 2016.

And the National Organization for Defending Rights and Freedoms (HOOD) documented cases in which more than 80 people were killed and 136 wounded by landmines in Marib and al-Jawf governorates since the conflict began.

The Landmine Monitor initiative by the International Campaign to Ban Landmines reported that at least 988 people were killed or wounded by landmines or other explosive remnants of war in Yemen in 2015.
Help needed
International assistance is urgently needed to equip, train, and assist clearance personnel to systematically survey, clear, and destroy Yemen's mines and explosive remnants of war, Human Rights Watch said. International donors should also urgently assist victims of landmines and explosive remnants of war in Yemen.

Appropriate compensation, assistance, and support should be provided to those wounded by mines, or to the families of those killed. Assistance should include medical care, prosthetics, and ongoing rehabilitation.