Malaysia's mufti says Saudi Arabia's King Salman visit with scholars 'historic'
Kuala Lumpur - The Mufti of Malaysia has praised the historic role of Saudi Arabia's King Salman bin Abdulaziz and "the role his country faces in fighting extremist ideology and terrorism."
In an exclusive interview with Al Arabiya, Malaysia's Mufti of Federal State Dr. Zulkifli Mohamad Al-Bakri talked about Malaysia's efforts to spread tolerance, combat intellectual extremism and encourage coexistence.
Bakri said that the meeting that was held between Saudi King Salman and the scholars and preachers in Malaysia "was a blessed and historic event".
He added that they are working on a moderate approach to fight extremism and reject differences. "We are inspired by the King's call to work on the evolution of the Islamic nation, and support moderation, tolerance and praiseworthy qualities," he said.
"We have seen the rational and wise thinking of King Salman through his vision for the advancement of the Islamic nation, and we are grateful for the role he played in encouraging the scholars and combating extremism and terrorism armed with wisdom and reason," he added.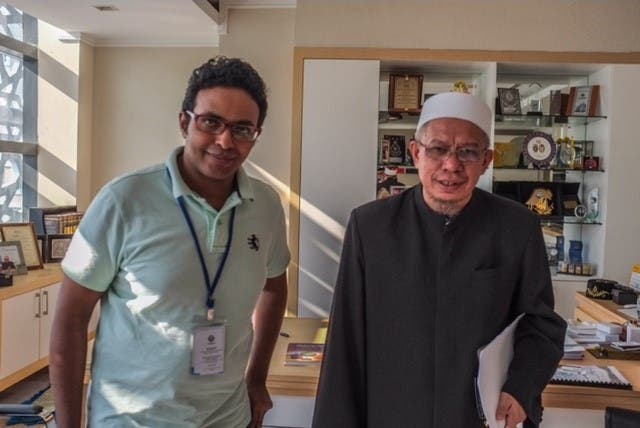 He stressed that "our duty as scholars is to address the extremist ideology because extremism and terrorism must be faced with wisdom and reason; thus we call on people to cooperate and unite with a clean conscious heart".
The Malaysian mufti also called to establish dialogue and re-examine all the problems related to the nation so that we would go back to the deep Islamic perspective characterized by tolerance and ethics of the Prophet Mohammed. He also called to organize the fatwas and hold meetings in Arab countries.
Bakri urged scholars and Muslims around the world to unite in the fight against terrorism and extremism and to show Islam's good ethics and tolerance in order to live in security and peace.