US Vice President Mike Pence toured Southeast Asia's largest mosque on Thursday during a visit to Indonesia, calling the Muslim-majority nation's tradition of following a moderate form of Islam "an inspiration to the world".
Pence, an evangelical Christian, has sought to use his trip to soften some of the harsher edges of rhetoric about the Muslim world used by US President Donald Trump, who has frequently railed against "radical Islamic terrorism."
As leader of the world's most populous Muslim nation, Indonesian President Joko Widodo has voiced worries about Trump's immigration policy, which critics say is biased against Muslims.
Pence, standing side by side with Widodo at a news conference, said: "One of the greatest threats we face is the rise and spread of terrorism," though he did not refer to "radical Islam".
Largest majority-Muslim country
"As the largest majority-Muslim country, Indonesia's tradition of moderate Islam, frankly, is an inspiration to the world," he said.
"In your nation as in mine, religion unifies, it doesn't divide," he added.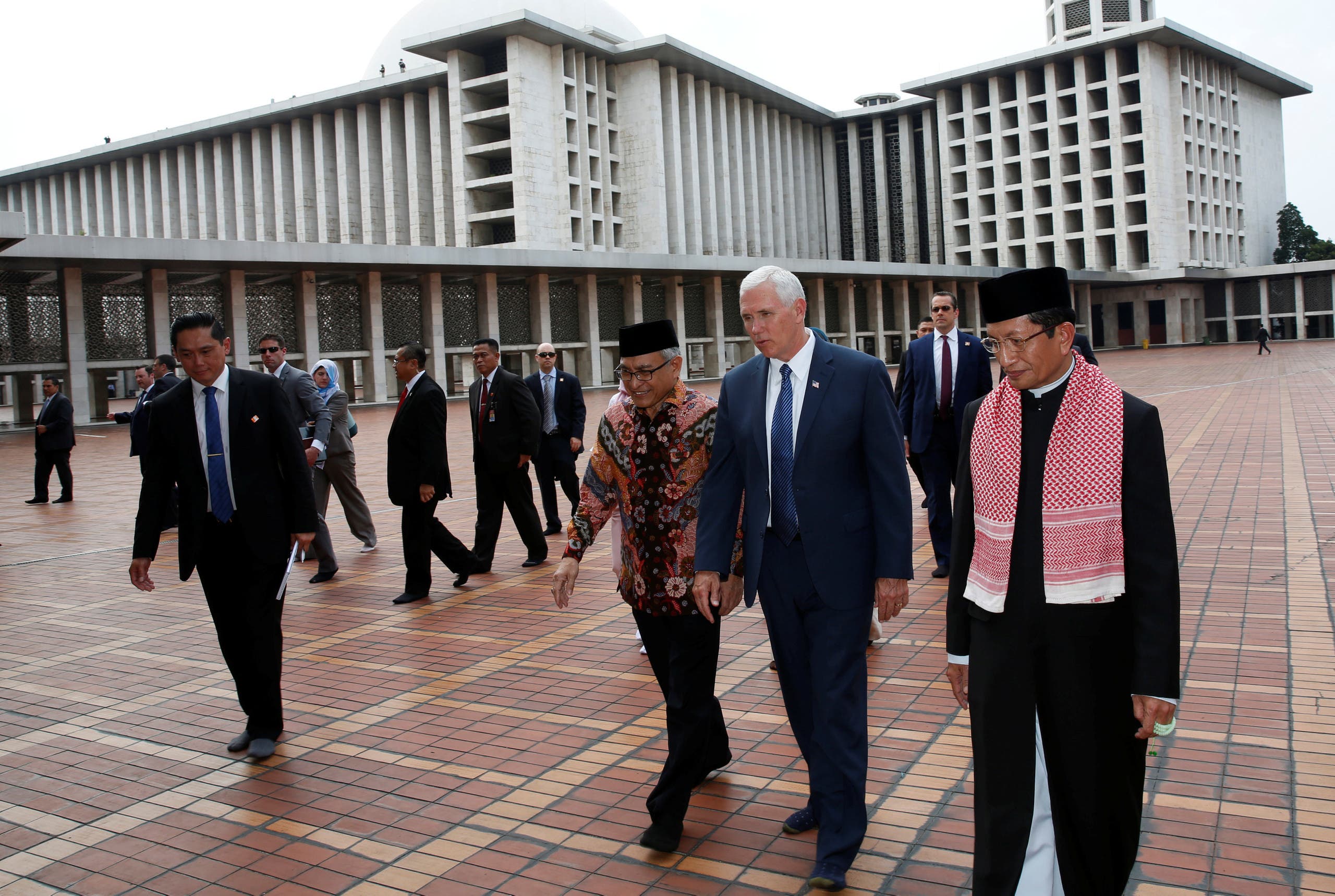 Pence, joined by his wife and daughters, later went on a tour of Jakarta's Istiqlal mosque, posing for pictures in the massive empty courtyard and walking through the five-storey prayer hall, big enough to hold 200,000 people.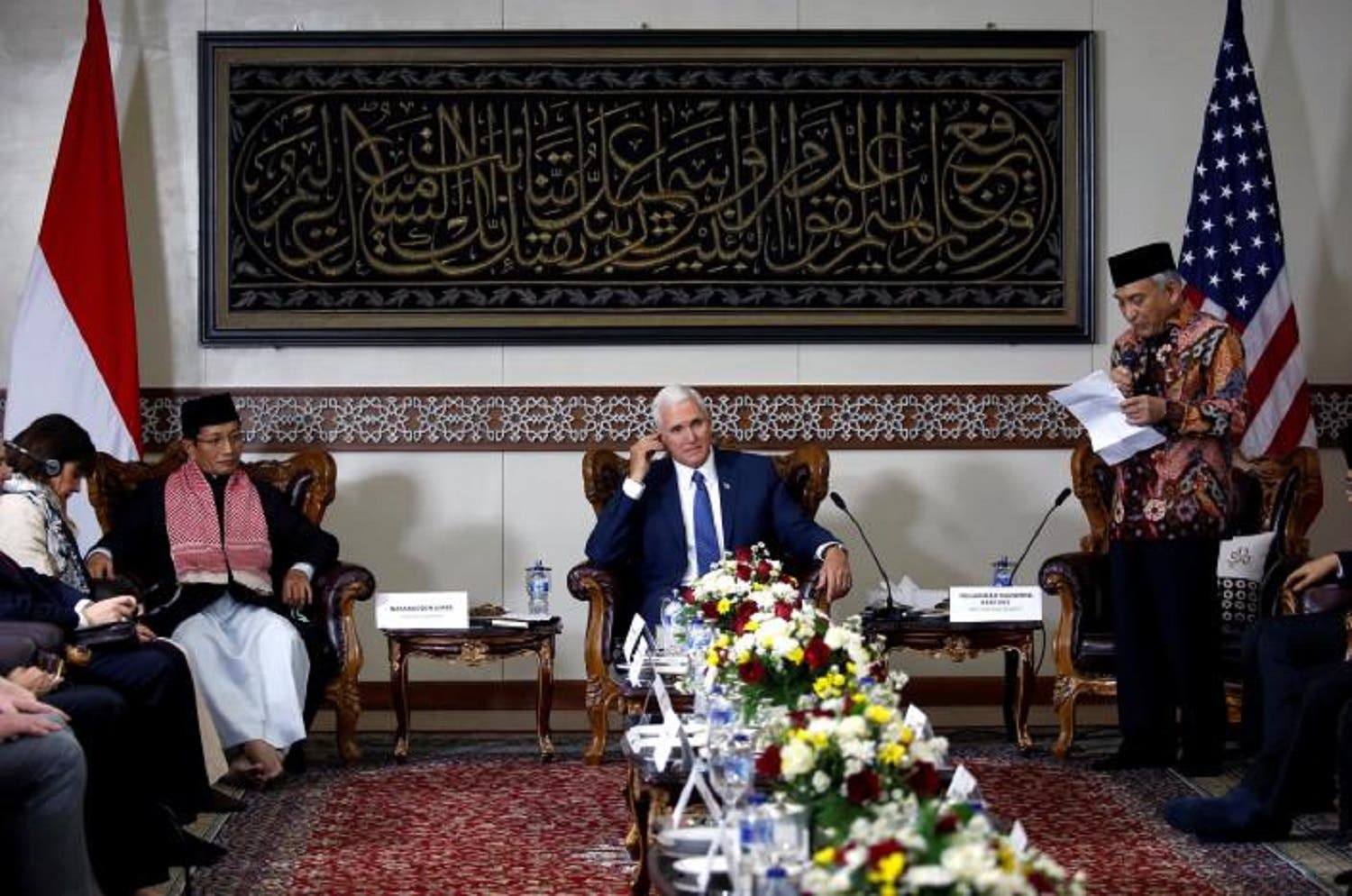 Afterwards, he met religious leaders from various faiths, including Muslims, Christians, Buddhists, Hindus and others.
Indonesia is officially secular and most of its 220 million Muslims practise a moderate form of Islam, although the country has some vocal Islamist groups and has suffered in the past from attacks by militants.