It never crossed the mind of Saad al-Thuwainy that the case he filed against the minister of civil services would be the first of its kind to overthrow a Saudi minister, and that his initiative would lead to a thorough investigation by official committees assigned to follow up on the case.
Saad al-Thuwainy, a young Saudi, followed a trending hashtag on Twitter which had alleged that the Minister of Civil Services Khaled al-Araj had employed his unqualified son in a top job soon after he became a minister.
Thuwainy then took action and wrote a letter to the Saudi National Anti-Corruption Commission (Nazaha) to complain.
Al-Thuwainy said in an interview with Al-Arabiya.net late Saturday, that a day after the letter was ready, he published it on Twitter to be modified by his followers until a final version of the letter was reached.
"I went to Nazaha on 26/10/2016 to discuss with them the full picture. Once I arrived at the reception one of the staff members pointed to me as if he was expecting me," he said.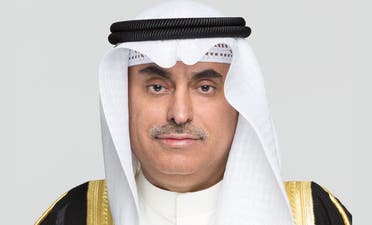 Al-Thuwainy added: "When I submitted my complaint, I was told that the secretary of the president would meet me, and once we met, I handed in the documents that I had obtained from people on Twitter. I told him that I did not produce those documents, but it may be useful for your investigation.
"I felt that I have done something beneficial to my country as soon as I took action and filed the complaint, not just by talking or tweeting but also by being proactive and submitting it to the competent authorities," he said.
"The secretary asked me if I would like to be named in this case, I agreed, and gave my ID card to him. The case was registered with my name, and I started tracking it." He also explained that he followed up on the issue by visiting "Nazaha" more than five times, pointing out that his last visit was four days ago.
He also confirmed that he had sat down with a "Nazaha" spokesperson and understood all the steps taken by the administration in the case.
Al-Thuwainy stressed that by then he began to feel his case getting stronger.
"I knew that 'Nazaha' formally dealt with the complaint. After one day, a 'Nazaha' delegation went to the headquarters of the Ministry of Municipal Affairs to investigate the claims regarding the minister's son's job, which made me feel that the case is being handled seriously," he said.
Al-Thuwainy said that this was the first time for him to issue a complaint against an official, so he felt anxious, especially since it pointed a finger at a minister. He revealed that some people blamed him for submitting this complaint, due to their misinterpretation of certain issues.
Al-Thuwainy added that he was proud of what he considered to be his "first practical lesson in his life concerning an official, and it was only up to him to move and take action, instead of just whining about it."