Saudi Arabia will one day open cinemas and build a world-class opera house, the man spearheading the kingdom's entertainment reforms said on Thursday. The kingdom had some cinemas in the 1970s but were later closed down for multiple reasons.
Cinemas are still inexistent while concerts have started to be held this year. But the government has promised a shake-up of the cultural scene with a set of "Vision 2030" reforms announced by Deputy Crown Prince Mohammed bin Salman bin Abdulaziz last year, aimed at creating jobs and opening up Saudis' lifestyles.
The changes are also intended to capture up to a quarter of the $20 billion currently spent overseas by Saudis, who are accustomed to travelling abroad to see shows and visit amusement parks in nearby tourist hub Dubai or further afield.
In a Reuters interview, Ahmed al-Khatib, chairman of the General Entertainment Authority (GEA), said there is a gradual learning that most Saudis, a majority of whom are under 30, wanted these changes.
His goal was to create entertainment that "will be like 99 percent of what is going on in London and New York," although he noted that such change could not be rapid. "I believe we are winning the argument," he said. A few Saudis were liberal, a few conservative, but "the majority are moderate."
"They travel, they go to cinemas, they go to concerts. I am counting on the middle segment, which is about 80 pct of the population," he said.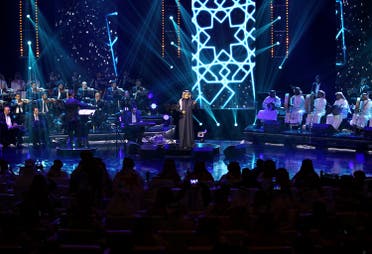 Massive demand
In large part, the kingdom's entertainment plans are motivated by economics. With oil prices low, authorities have embarked on an ambitious reform program to diversify the economy and create whole new sectors to employ young Saudis.
The government has commissioned the Boston Consulting Group to identify venues like parks and theatres for the kingdom to develop through a mix of government funding and private sector investment.
Khateeb said the GEA's activities have created 20,000 jobs so far after only seven months, and can surpass targets set out last year in the Vision 2030. He predicts the share of Saudi spending on entertainment will triple to 8 or 9 percent by 2030.
The kingdom's most ambitious leisure project to date is a giant entertainment city being planned for outside the capital Riyadh, which would aim to draw regional visitors with resorts, golf courses, car racing tracks and a Six Flags theme park.
"Our start is very encouraging. Every event is sold out," he said, noting that 10,000 more people than could be accommodated showed up for Comic-Con, a comic book convention held in Jeddah in February. "The demand is massive. And it is normal - the demographic is young in Saudi Arabia and we have a higher disposable income than other countries."
Cinemas
But Comic-Con also spurred the most public challenge to the entertainment agenda thus far. Khatib said that change would take time.
Cinemas, a particular flashpoint, were not on the agenda in the short term, but would come Saudi Arabia eventually, he said. "We will get there. We'll get there. I know how. I don't know when."