On March 18, Pope Francis's visit to Egypt was officially announced in what was seen as a sign of improving Muslim Catholic relations, hence a remarkable break from Benedict XVI's stance. Shortly after the announcement, the Pope tweeted, "I invite you not to build walls but bridges, to conquer evil with good, offence with forgiveness, to live in peace with everyone."
While the timing of the visit could not have been more significant with the region being relentlessly torn by sectarian conflicts and constantly suffering the damages incurred by religious extremism, such significance was taken to a different level with the bombings that targeted two Egyptian churches on Palm Sunday.
Contrary to expectations and amid security concerns, the visit was announced to be going ahead as scheduled. In fact, the Pope seems more determined to carry out his mission as a "messenger of peace" as he called himself when he addressed Egyptians in a videotaped speech in which he hoped that his visit would be "an embrace of consolation and of encouragement to all Christians in the Middle East."
Father Douglas May, a Catholic priest who worked in Egypt for the past 20 years, said that the Pope's visit aims at expressing solidarity with all Christian minorities in the Middle East and who are targeted by religious extremists. This, he added, is similarly applied to Egyptian Christians who also complain about lack of a powerful religious discourse against extremism.
"Many Christians feel the voice from al-Azhar is not strong enough against all this fanaticism, and it may even be affirming it," he said, adding that this impression might change when they see the pope shaking hands with al-Azhar's grand imam and other religious dignitaries. May also argued that the Pope's visit will solve the problem of the "low level of ecumenical spirit," as he put it, among priests of different Christian denominations in Egypt, in reference to Copts, Catholics, and Protestants.
"But when Pope Francis goes to Cairo April 28-29 to embrace Coptic Orthodox Pope Tawadros II, Christians will see that we are all one family… we are all related together by Jesus," he said, adding that Christian lay people in Egypt are more aware of this spirit of solidarity than the clergy.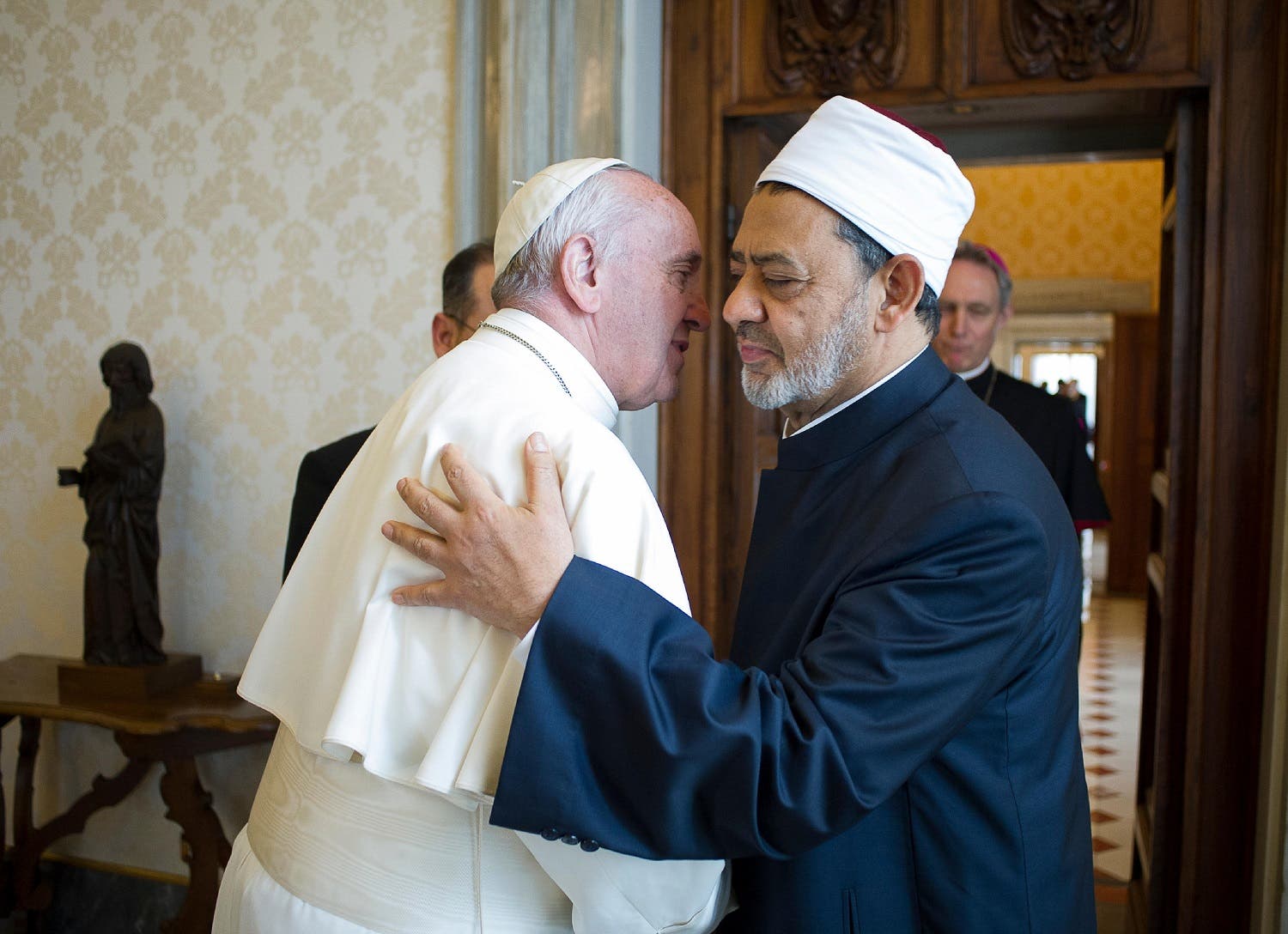 Anthony Cirelli, associate director of the Committee for Ecumenical and Interreligious Affairs, affiliated to the United States Conference of Catholic Bishops, said that Pope Francis's visit would hopefully shed light on a view of Islam other than that constantly propagated by the media, especially the support Muslims in Egypt offer to Christians at times of crises such as church bombings. Middle Eastern affairs expert Augustus Richard Norton agreed.
"Given the pope's stature and position, the major contribution he might make is distinguishing the violent terrorism of groups like the ISIS from mainstream Islam," he said. "That's a very important message at a time when some governments, notably our present US government, don't seem to mind blurring the lines between the extremists and the mainstream."
According to journalist Christopher Lamb, it is exactly this kind of discourse that earned Pope Francis a great deal of respect in the Muslim world and distinguished him from his predecessor. "When he is in Cairo, the Latin American pontiff will be keen to help Islam in any way he can turn from the ideology which inspires terrorists: he will call on all religions to condemn any violence committed in the name of God," he wrote.
"His past denouncement of terrorist atrocities as separate from the faith of Islam has won him respect across the Muslim world as a religious leader worth listening to."
According to former Egyptian diplomat Belal al-Masry, both the Roman Catholic Church and the Christians of the Middle East will benefit from Pope Francis's visit to Egypt. First, the relative decline of the role of the church in Europe led the Vatican to focus more on Christians in other parts of the world.
"That is why the pope now feels responsible for Christians in the Middle East especially that they are now targeted in many countries," he wrote, adding that Egypt was the most suitable country to start such an initiative from since it is home to the largest and most ancient Christian community in the region.
"Despite fundamental differences between the Coptic and Catholic churches, their alliance is of extreme importance for the Vatican since it is the gateway to the Christian communities of the Middle East." Second, Christians in the Middle East feel that through being supported by a body as influential as the Vatican, they can get more protection from persecution.
"Christians of the Middle East are aware that the Vatican can champion their cause before the International Community since it has more clout than local churches which, after all, are part of a given state thus not as independent."