In an interview with Al Arabiya's UN Bureau Chief Talal al-Haj, the United Nations Deputy Secretary General of the United Nations Amina J. Mohammed praised the aid collected for the Yemeni crisis during the recent Geneva conference but also warned on the worsening humanitarian crisis in Syria, Iraq and Libya.
The international community raised $1.1 billion last Tuesday at a pledging event in Geneva to aid what is being considered "the world's largest hunger crisis" according to the UN.
"I think we are pleased with the response, but it's obviously not enough and so we have to continue outside of those halls to get countries to come forth with the total budget needed which is just over $2.4 bln," Mohammed told Al Arabiya in New York.
Mohammed said that she believed countries who were present at the pledging event understood the urgency that while drought was inevitable, famine was not.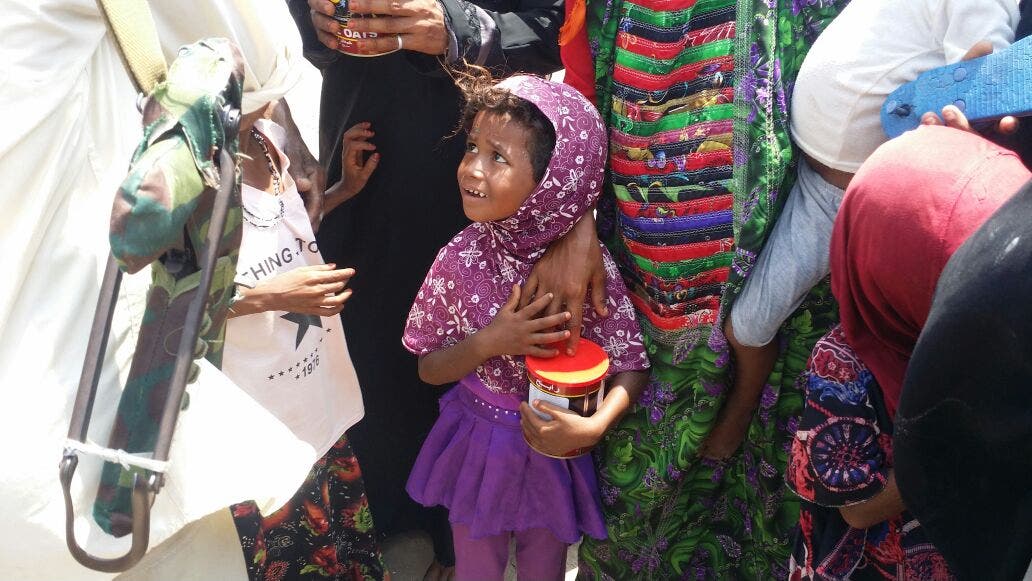 "This (pledging event) is all about what we can do to avoid it. In the case of Yemen, it was a good outing and we continue to strive to get the rest of (the needed budget)," she added.
On the same day as the pledging event for Yemen, hundreds of protestors reached the Red Sea city of Hudaydah, ending a weeklong march from the capital Sanaa to demand the Houthi-held port be declared a humanitarian zone.
The protesters made the 225-kilometer walk, dubbed the "march for bread", to call for unrestricted aid deliveries to Yemen.
"Yemen today is experiencing a tragedy of immense proportions," the UN Secretary General Antonio Guterres told country representatives gathered in Geneva last Tuesday.
"We are witnessing the starving and the crippling of an entire generation," he said, adding that Yemen is gripped by "the world's largest hunger crisis," Guterres added.
Al Arabiya's Talal al-Haj also spoke to recently-appointed Executive Secretary of United Nations Economic and Social Commission for Western Asia (ESCWA) and Iraq's Permanent Representative to the UN Mohamed Ali Alhakim. He spoke on the challenges he anticipates he will face as an executive at ESCWA as well as the latest developments in the battle to retake Mosul from ISIS.
Egyptian Archaeologist Zahi Hawass was also a guest of Al Arabiya's Diplomatic Avenue and spoke on the threat of terrorism and its effects on several archaeological sites in Iraq, Syria and Libya and their destruction by the hands of ISIS.