"I split his face with one bullet and killed him." That phrase summed up the series of events culminating in the killing of al-Qaeda founder and mastermind Osama bin Laden in May 2011 in the Pakistani province of Abbotabad.
In 'The Operator', a book released few days ago, the former Marine Robert O'Neill, 41, narrated the last moments of bin Laden inside that three-floor building, where he was hiding with his four wives and 17 children.
As for the details of the mission, O'Neill said that the American Special forces entered the house only to be ambushed by "Khalid", bin Laden's son, who hid immediately. One of the team called him out in Arabic saying, "come on, Khalid" and once he looked up, they killed him.
"He was killed by one of our men right away, the bullet has gone through his chin and got out from his head, and then he fell down," he added.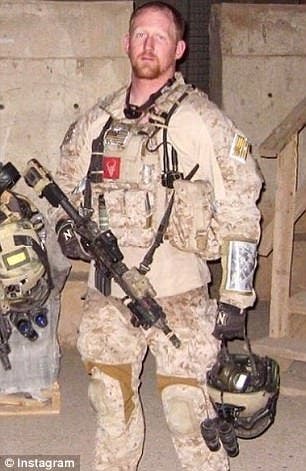 Then O'Neill said, "the team went up to the third floor and raided bin Laden's bedroom, and there was the surprise."
O'Neill found himself face to face with bin Laden, who was in the dark room along with his youngest wife. He shot at the head of the al-Qaeda leader "to split it" as per his expression. He also shot him again in the head with a bullet to ensure that he was dead.
About these moments, the former Marine said that at that time he did not realize that what he was taking part was a historical moment – that of the capture of bin Laden after a long pursuit.
Many stories have been told about the one who shot the fatal bullet at bin Laden, but all reports suggest that O'Neill is the one who did it.