Iranian activists have launched a campaign on social media urging the Iranians to boycott the presidential elections scheduled for May 19.

The campaign, which is using the hashtag "boycott" in Farsi said participating in the elections "adds legitimacy to the dictatorial project of the governance of the jurist and means accepting the continuity of oppression, starvation and persecution of minorities and exporting terrorism to the region's countries".

Sapida Pour Aqai, one of the campaign organizers, told Al Arabiya that the aim of the campaign is to convey the voice of independent civil and political movements that believe elections neither led to reforms nor changed the political regime despite the fact that reformists and moderate figures have won in the past.

"The elections have rather become a tool used by the suppressive regime to add legitimacy to its presence particularly following the 2009 protests," Pour Aqai told Al Arabiya.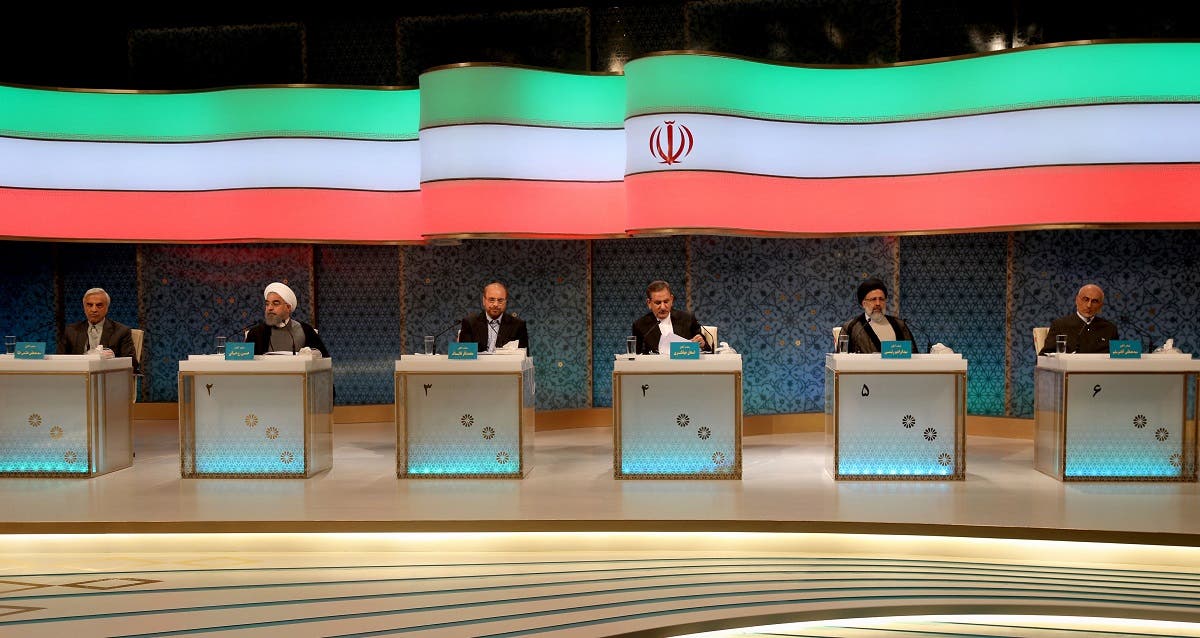 Iranian presidential candidates (L to R) Mostafa Hashemitaba, Hassan Rouhani, Mohammad Baqer Qalibaf, Eshaq Jahangiri, Ebrahim Raisi and Mostafa Mirsalim attend a live debate on state TV in Tehran on April 28, 2017. (AFP)
Security forces' threats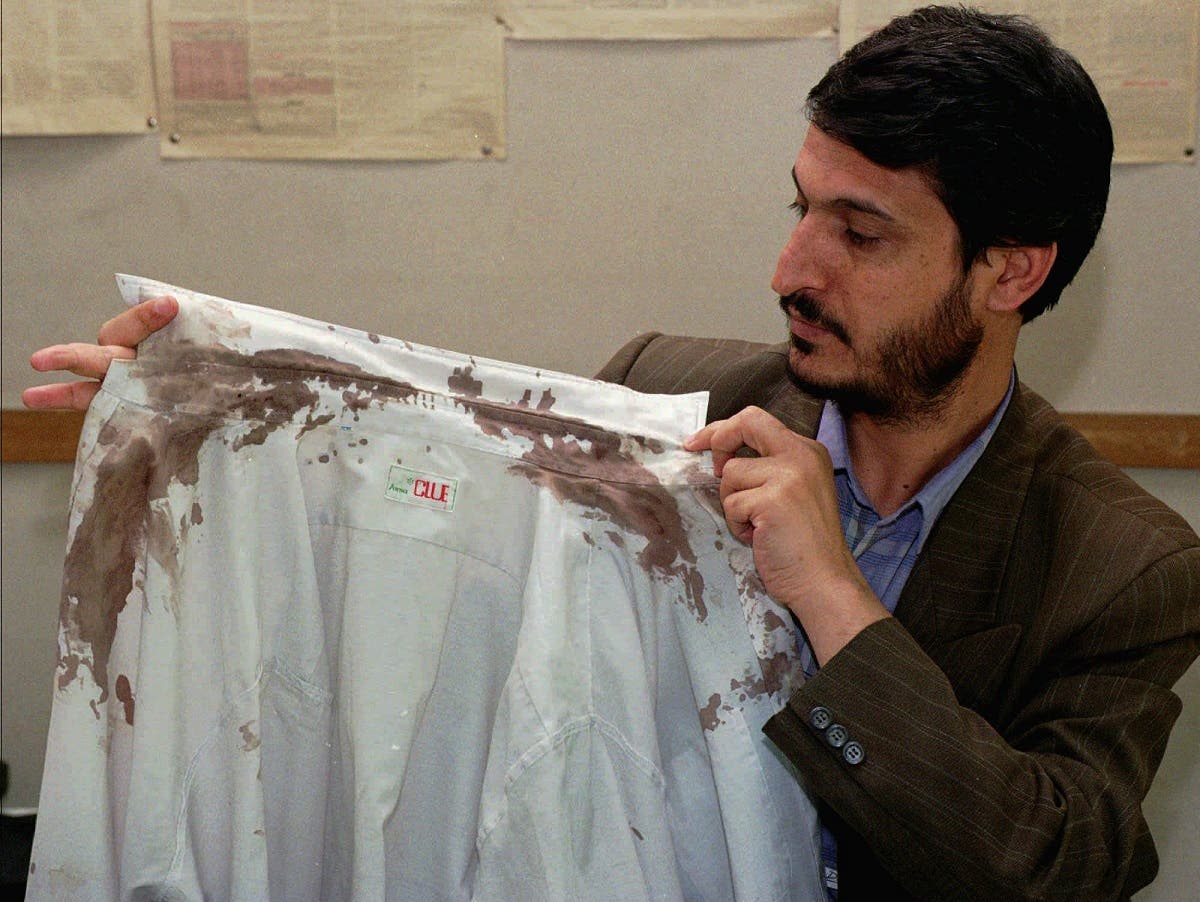 Heshmatollah Tabarzadi, president of the Islamic Students' Association, shows his blood-stained shirt he was wearing when a dozen of militants backed by hard-liners burst into the paper's office his group used to publish, and beat him with a heavy cable in Tehran on Thursday, April 30, 1998. In August, President Mohammad Khatami, a moderate cleric, took office and began remaking the political scene. So far, his greatest achievement has been to lift restrictions on the press, cinema and the arts, breathing new life into Iran s cultural life. Monday, May 18, 1998. (AP Photo/Kamran Jebreili)
International legitimacy
SHOW MORE
Last Update: Wednesday, 20 May 2020 KSA 09:50 - GMT 06:50