Tehran Mayor Mohammad Bagher Ghalibaf's early exit on Tuesday from Iran's presidential election even prior to the May 19 polls, with no candidates until now forecasted to gain more than 50% of the votes, came as an unexpected turn of events.
This can be the result of a conclusion reached by the hardliner camp from the 2013 presidential election where their chances were hurt with none of their candidates willing to step aside in favor of their all-out interests.
The Status Quo
Iranian Supreme Leader Ali Khamenei and his camp have most likely decided to set aside the deceiving smiles of incumbent President Hassan Rouhani and American educated Foreign Minister Mohammad Javad Zarif in the first round, and bring in figures known to adopt harsher tones.
Mostafa Mir-Salim, a conservative former minister of culture and Islamic guidance, will most likely follow in Ghalibaf's footsteps. He never had any meaningful chance in the polls and was only kept to level the playing field and set three "hardliners" against three so-called "moderates/reformists".
Khamenei loyalists will now be rallying behind Ebrahim Raisi, known as an insider figure enjoying the Supreme Leader's support. He has climbed up the political ladder through the judiciary and out of the spotlight until the past year or so.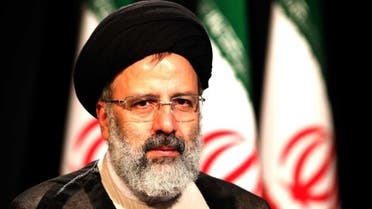 Known as the "massacre ayatollah" inside Iran, Raisi has served the mullahs' so-called "judiciary" for three decades, sending thousands to the gallows to ensure his rise in the ranks. Raisi's signature trademark is his notorious role in the summer 1988 massacre of over 30,000 political prisoners, mostly members and supporters of the banned Iranian opposition People's Mojahedin Organization of Iran (PMOI/MEK).
The Rival Camp
Rouhani, of course, leads three "reformists/moderates", with his own Vice President Eshagh Jahangiri stepping aside on Monday, and Mostafa Hashemitaba, who served as head of Iran's National Olympic Committee.
Jahangiri in the debates was seen both challenging the "hardline" rivals head on and taking the hits for Rouhani. Hashemitabais not a serious candidate as he has openly indicated he is literally voting for Rouhani.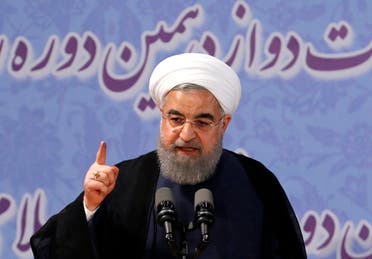 The initial wrap up is the "reformists/moderates" are rallying behind Rouhani. However, a broader analysis shows how ridiculous the entire sham election truly is.
Rouhani himself has nothing to present to the Iranian "voter." He has failed to inject any new life into the economy and provide for the average Iranian after the nuclear deal, and yet tens of billions of dollars are spent on:
a) the regime's meddling across the region, mainly in Syria
b) the ballistic missile drive
c) the domestic crackdown machine
d) the nuclear program that was supposed to be curbed
During the past four years Rouhani has also presided over 3,000 executions, meaning two individuals sent to the gallows in Iran each day.
And Then There Were Two
The scene is now set for a race between Raisi and Rouhani. Signs indicate Raisi will ultimately be selected by the regime apparatus. Would Khamenei have even entered Raisi into the race if he had any hesitations about the outcome? The Supreme Leader's recent remarks can be interpreted as warnings to Rouhani, especially when he cautioned any disruptor of the process will receive a "slap in the face."
Rouhani also understands a complete "engineering" of the election will not be an easy task for Khamenei due to the deep divides in the regime's senior ranks.
Parliament Speaker Ali Larijani, a former principalist, and Ali-Akbar Nategh-Nouri, a close confidant of Khamenei, have placed their weight behind Rouhani.
The ruling elite allowed Rouhani into the presidency in 2013 to answer their need for such a tool during the end of Obama's term to bring an end to international sanctions. With Obama gone and the Trump administration imposing a complete overhaul in US policy vis-à-vis Iran, Khamenei is recalibrating his regime for the tough road ahead.
A Potential New Twist
Another new change in the 2017 election is how Khamenei's camp is now understanding and embracing the importance of social media.
The candidates are using Twitter, despite being officially banned in Iran, and the messaging app Telegram, with over 20 million users amongst Iranians, to spread their message especially to the younger generation that comprise a very large percentage of Iran's population.
While hardliners were known to traditionally respect bans placed by the regime on Twitter, Facebook and YouTube, a video posted by hardliners themselves went viral showing Rouhani visiting the site of a recent mine disaster and how protesters attacked his vehicle to voice their demands.
Raisi took to Instagram to livestream his rallies and staged question-and-answer sessions, a move considered unprecedented in Iranian politics.
Dissident activists, especially those connected with the PMOI/MEK network of supporters inside the country, have gone the distance recently and braved many risks to make their voices heard and spread the message of Iranian opposition leader Maryam Rajavi.
If arrested these activists will most certainly be tortured and most probably executed as any support for the PMOI/MEK inside Iran would be crossing a major red line for the mullahs' regime.
Final Thoughts
Despite the regime in its entirety boasting a high general turnout vote, this trend of dissent most definitely signals yet another major boycott by the Iranian population.
Here's a few lines to take into notice about Iran's façade presidential election.
"Fact is, in Iran the question isn't who gets the most votes, but who's counting them. And those counting them this year clearly favor Raisi, a hardliner judge," according to The New York Post.
"All this seems to guarantee the next few years will be filled with hostility and provocations directed toward America from Tehran. Indeed, even if Rouhani gets another presidential term, it's already clear: The age of phony smiles between America and Iran is now over."
Disclaimer - This author is writing under a pseudonym to protect his identity.