Bilkis Bano looked bruised and battered on the Mother's Day on May 14. Though the merciless men who gang-raped her when she was 19 got their just deserts last week, the 15-year-long desperate quest for justice is far from over for who is now a 34-year-old mother of five.
After all, like the perpetrators of the horrific sexual crime who abandoned the five-months-pregnant Muslim woman to die, the Hindu nationalist party-controlled government in the western Indian state of Gujarat has also left her in the lurch, not caring a damn to offer her security and compensation, leave alone an apology.
Her harrowing, heart-rending tale of woe and misfortune began during the bloody communal riots in which 790 Muslims and 254 Hindus were killed, 2,550 others injured and 30,000 houses damaged in 2002 when Prime Minister Narendra Modi was the Chief Minister.
On the run
On March 3 that year, four days after 59 Hindus were roasted alive when miscreants set ablaze a train, as the violent clashes reached a crescendo, a frightened Bano, then just 19, was on the run with 14 of her relatives in a truck.
But they were down on the luck. A frenzied car-borne mob of 35 Hindus stopped them and soon the entire family, including her three-year-old daughter, was done to death right in front of Bano in her village in Dohad district in central Gujarat.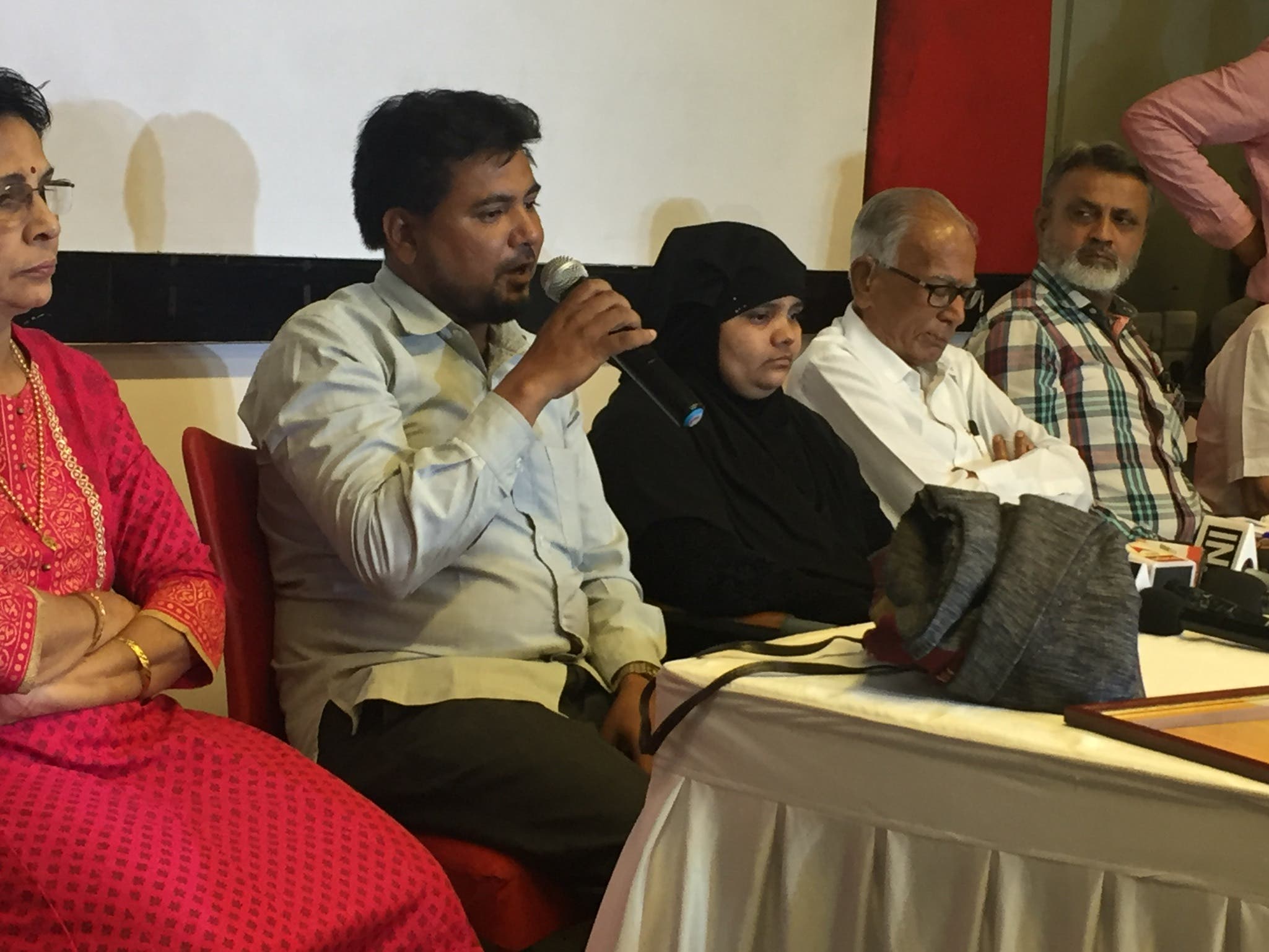 The gangsters, boiling with revenge for the gruesome train tragedy, forced themselves on Bano and her sister as well as cousin sister. Bano was knocked unconscious and dumped to die but she survived to fight for justice and tell a tale of heroism.
"The gutsy wronged woman went to the police again and again to register a case but was turned away and intimidated. Even when the case was finally registered, it was soon closed citing her ambiguous statements. But Bano never lost heart", says Rajiv Shah, a consultant to several organisations helping the downtrodden and editor of Counterview.net.
Case transferred
Indeed, unlettered Bano then went to the National Human Rights Commission and knocked at the door of the Supreme Court which ordered a probe by the Central Bureau of Investigation and even accepted her plea to transfer the case to neighbouring Maharashtra state as the family continued to face threats in Gujarat from influential relatives of the accused.
The resilient woman's struggle paid off when the Mumbai High Court on May 4 not only upheld the life sentences handed to the 12 offenders but also set aside the acquittal of five policemen and two doctors who were hand in glove with the accused and had tampered with crucial evidence.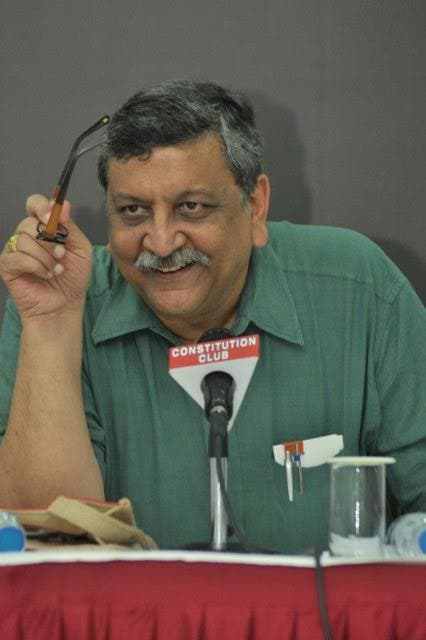 However, the road to justice has not been easy for Bano and her husband Yakoob Rasool who always found themselves in a cold sweat, fearing sudden assaults by Hindu fanatics.
No wonder, the down-at-heel duo and their kids had to change homes at least 25 times in the past 15 years, moving from Ahmedabad to Vadodara, Pune and Mumbai where they had to rush to attend court hearings with little children in tow.
Kill-crazy hangers-on
The result was that the kids' education was often thrown out of gear and Yakoob's business went to rack and ruin every time they shifted lock, stock and barrel. What's more, Bano could not even visit her own riot-ravaged village all these years to meet her close kinsmen for fear of being harassed and attacked by on-parole accused and their kill-crazy hangers-on.
"I had already lost many of my dear ones and had no shoulder to cry on", Bano told this correspondent after addressing a press conference on May 10 in Ahmedabad, Gujarat's largest city.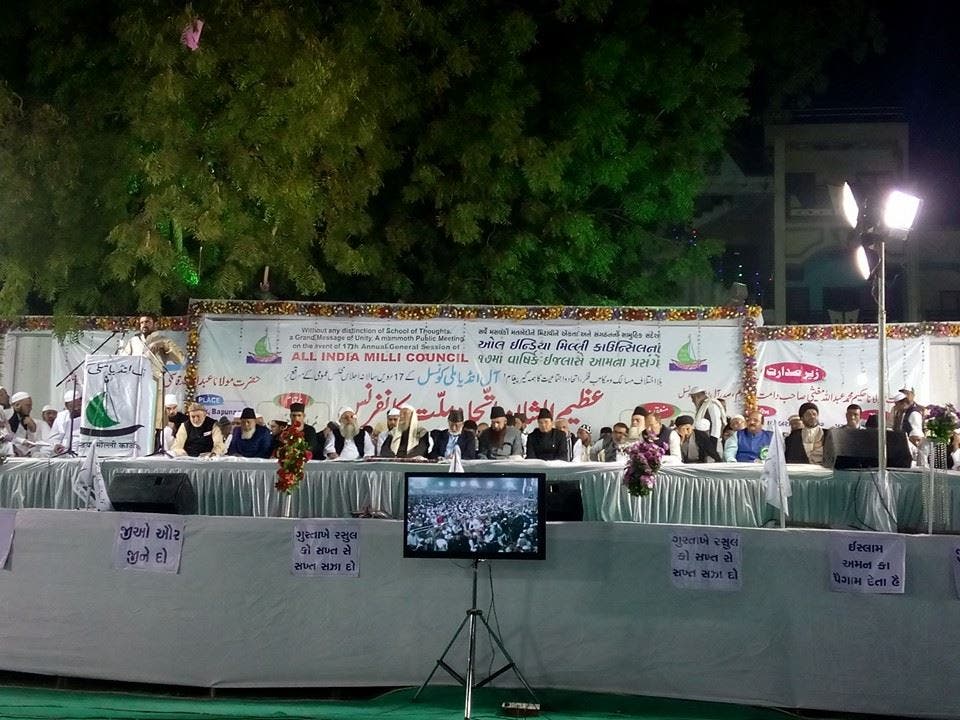 Strangely enough, even after countless representations, the government in Bharatiya Janata party-ruled Gujarat which plays ducks and drakes with its funds by organising extravaganzas like fairs, festivals and summits, has not stirred a finger to provide either security or compensation to the poverty-stricken family who remains on pins and needles day in and day out.
"Don't the state officials know about Bano's plight? Why should she beg for compensation?" asks social activist Gagan Sethi, a messiah for the riot victims who has stood firmly by Bano during her long-drawn legal battle, adding that the government could at least take care of her kids' education.
Modi's reaction
Again, as Gujarat High Court advocate Iqbal Khan pointed out, Modi has been quick to tweet about Delhi's rape case but has not uttered a word of sympathy for a woman gang-raped in his own home state.
"The Prime Minister always has time to congratulate winners of the national film awards and has been championing the cause of 'Muslim sisters' but conveniently ignores Bilkis Bano", asserts Khan.
Rape is the fourth common crime against women in India which witnesses 35,000 cases of sexual assaults every year. According to the National Crimes Records Bureau, rape cases have doubled in the past 15 years and some 900 women face violence every day, what with 340,000 cases of atrocities against women reported last year.
It is not surprising then that Bilkis proudly says that her eldest daughter now studying in Class X wants to become lawyer so that she can help other distressed women in getting justice.