Hisham al-Zahabi, the Iraqi who was one of the five winners of the "Hope Makers" award given by the Dubai ruler, got involved in civil society organizations that helped homeless children and orphans, 12 years ago.
Zahabi said that he was a traditional man who was always an observer seeking a peaceful life with his family.
In an interview with Al Arabiya, Zahabi said his story started when he was inspired by homeless children on the streets.
Zahabi is said to be one of the most prominent figures in organizations helping vulnerable children. When he first got involved in this field, he did not know its consequences but he succeeded in it.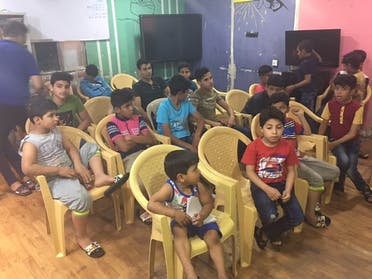 Upon the peak of the Iraqi civil war in 2006, Hisham was a member of an organization called "Protecting the Children of Kurdistan" that had launched a new branch for it in Baghdad. However, a member of this organization was killed and they decided to end their activities and hand the kids to the Iraqi government.
Nevertheless, Zahabi could not do so due to his attachment to the children. He took responsibility for dozens of children: he rented a house for them and began to take care of them personally and later on, he established the Iraqi House of Creativity.
Before getting involved with organizations, Zahabi had cared for four children in his personal house. After establishing the Iraqi House of Creativity, the number of children reached 47.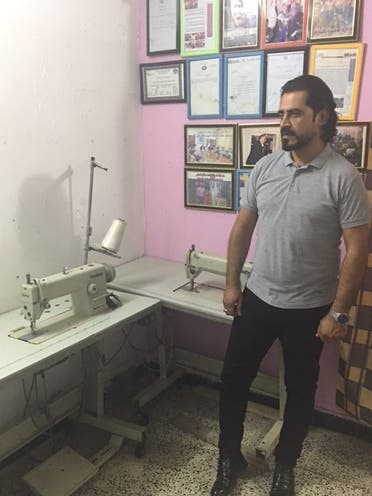 The numbers kept on increasing and he started teaching them practical activities like sewing, shaving, working on computers, along with hobbies like drawing, music, sports, media. He has even established an internal station that starts its broadcast in the early morning and informs the kids about their daily duties and tasks.
At least 150 people have already graduated from the Iraqi House of Creativity. There are also more than 70 children sponsored by Zahabi and his team in an indirect way, especially those whose parents were alive.
Zahabi is taking care of 48 children right now, some of which have not yet reached the age of four, and others who are over the age of 20. Eight of these kids have been registered under his name, granting them an ID so that they can go to school and live a normal life.
He has not taken care of any girl because he was afraid that they would blame him or criticize him because of the narrow-minded society that prefers to leave the girl on the streets where she could be subjected to pressure or harassment.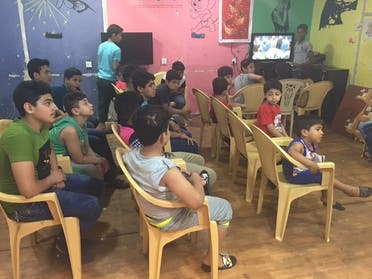 Based on his humanitarian activities, Zahabi own the "Hope Makers" award, which was granted to him by the ruler of Dubai, Sheikh Mohammed bin Rashid Al Maktoum earlier this week. The ceremony was attended by 2500 people.
The winners are voted by the jury and the audience. This award aims to shed light on the initiatives of hope in the Arab world.
When asked about his plans after the award, Zahabi said that he want a land so he can build a child center that includes a male orphanage, another one for girls and a shelter for the elderly, as well as a psychological counseling center. He asked the Iraqi government to help him because the award alone won't enable him to get a land.