On the second day of Ramadan throughout history, the Umayyads began building the city of Kairouan, Abd al-Malik ibn Marwan became the Umayyad caliph, the Battle of Tours was fought and sociologist Ibn Khaldun was born.

According to heritage researcher Wassim Afifi, the year 50 Hijri was the most important in Africa's history as this is when Africa entered its strong era with Uqba ibn Nafi.

The city of Kairouan was built in 50 Hijri. Uqba knew that the only way to maintain Africa and spread Islam was to establish a city where Muslims can be stationed. He thus founded Kairouan and built a mosque.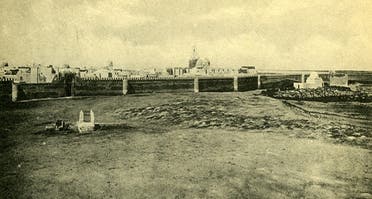 Afifi said on the second day of Ramadan in 65 Hijri, Abd al-Malik ibn Marwan became caliph of the Umayyads. His era marked the end of strife which the Islamic state had suffered from.

Abd al-Malik ibn Marwan was born in 26 Hijri and he was raised and educated in Medina. He later moved to Damascus and studied religion.

He issued the first Islamic currency and this was a major economic step that liberated the Islamic state's economy from dependence on foreign currencies.

Also on the second day of Ramadan, the Battle of Tours was fought. The battle marked the worst defeat in the history of Islam in Andalusia as it cost Muslims a lot and led to the death of Abdul Rahman Al Ghafiqi.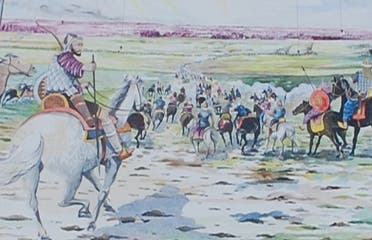 The battle was between Frankish and Burgundian forces led by Charles Martel and an army of the Umayyad Caliphate led by Ghafiqi, Governor-General of al-Andalus, and it was fought in an area between the French cities of Poitiers and Tours.

Also on the second day of Ramadan, Ibn Khaldun was born in Tunisia in 732 Hijri.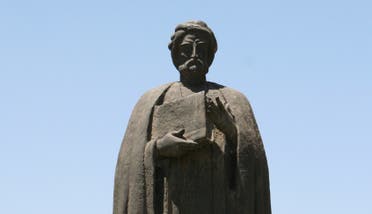 He studied Arabic linguistics and the Quran which he memorized by heart. He also studied fiqh (jurisprudence) and logic and philosophy.

After serving African rulers for years, Ibn Khaldun went to Granada in Andalusia but following plots against him he returned to Africa and stayed in the town of Qalat Ibn Salama in Algeria. This is where he began writing his famous book the Book of Lessons in which he presented new theories in sociology and history.

Ibn Khaldun passed away in Egypt in 808 Hijri at 78 years old and he was buried in the Sufis' graveyard in Bab al-Nasr in north Cairo.