More than a week before Qatari Emir Tamim Al Thani's controversial comments came to light, American analysts published an opinion piece in Newsweek magazine raising fears of American presence so close to the Islamist Hamas group in Doha.
"A massive air base, Al Udeid… has become crucial to our forward operations in the Middle East against ISIS, Al-Qaeda and other terrorist groups," Kate Havard, a research analyst at Foundation for Defense of Democracies and its Vice President for Research Jonathan Schanzer, wrote in Newsweek on May 11.
"The insanity of this arrangement is highlighted by the fact that the base is essentially down the street from the same hotel were Hamas has unfurled its new political document, and a stone's throw from the Taliban's 'non-embassy,'" Havard and Schanzer wrote.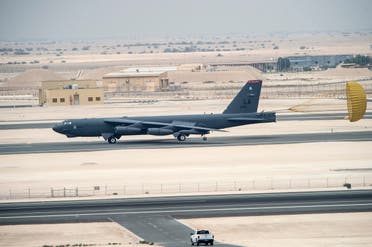 Al-Thani's recent controversial statements, which Doha tried to refute by saying the statements were published by hackers on Qatar News Agency (QNA)'s website, have raised questions in recent days.
Qatar's official news agency reported on Tuesday that Al-Thani, at a military graduation ceremony, criticized renewed tensions with Tehran, expressed understanding for Hezbollah and Hamas, and suggested US President Donald Trump might not last long in power.
Doha is home base for many Hamas' political figures and the city welcomed its former leader Khaled Meshaal in 2012 after the latter fell out with Assad's policies during the Syrian civil war, prompting him to close down Hamas' headquarters in Damascus.