In front of the glossy gold and black facade of Trump Tower in New York City, a crowd of Muslims and activists gathered on Thursday for a public and communal iftar.
But the event was hardly limited to the Muslim community. People of all ages and all faiths turned out in a show of solidarity and peace in the wake of a slew of Muslim-targeted violence across America this week.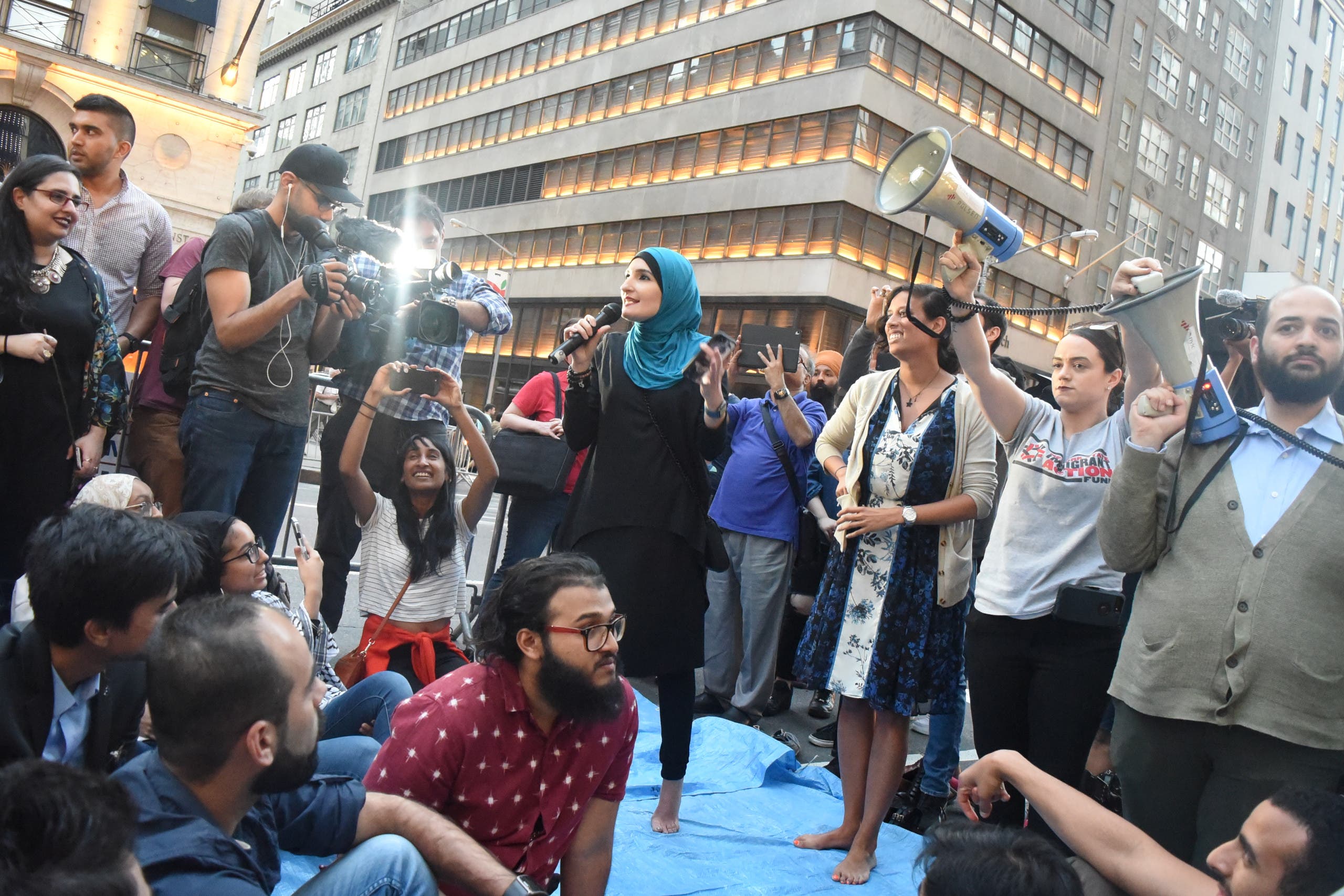 "Events like this bring people together," Aida Maz, a student at Hunter College in New York said, "no one's yelling, everyone is calm and peaceful."
This Ramadan represents United States President Donald Trump's first in office, and it bears particular salience given how vocal he's been about systematically banning Muslims and Arabs from immigrating or traveling to the US. While Trump's executive orders have been continually halted by legal advocates like the American Civil Liberties Union and the Democratic Party, support for the so-called "Muslim Ban" is still loud enough to cause concern.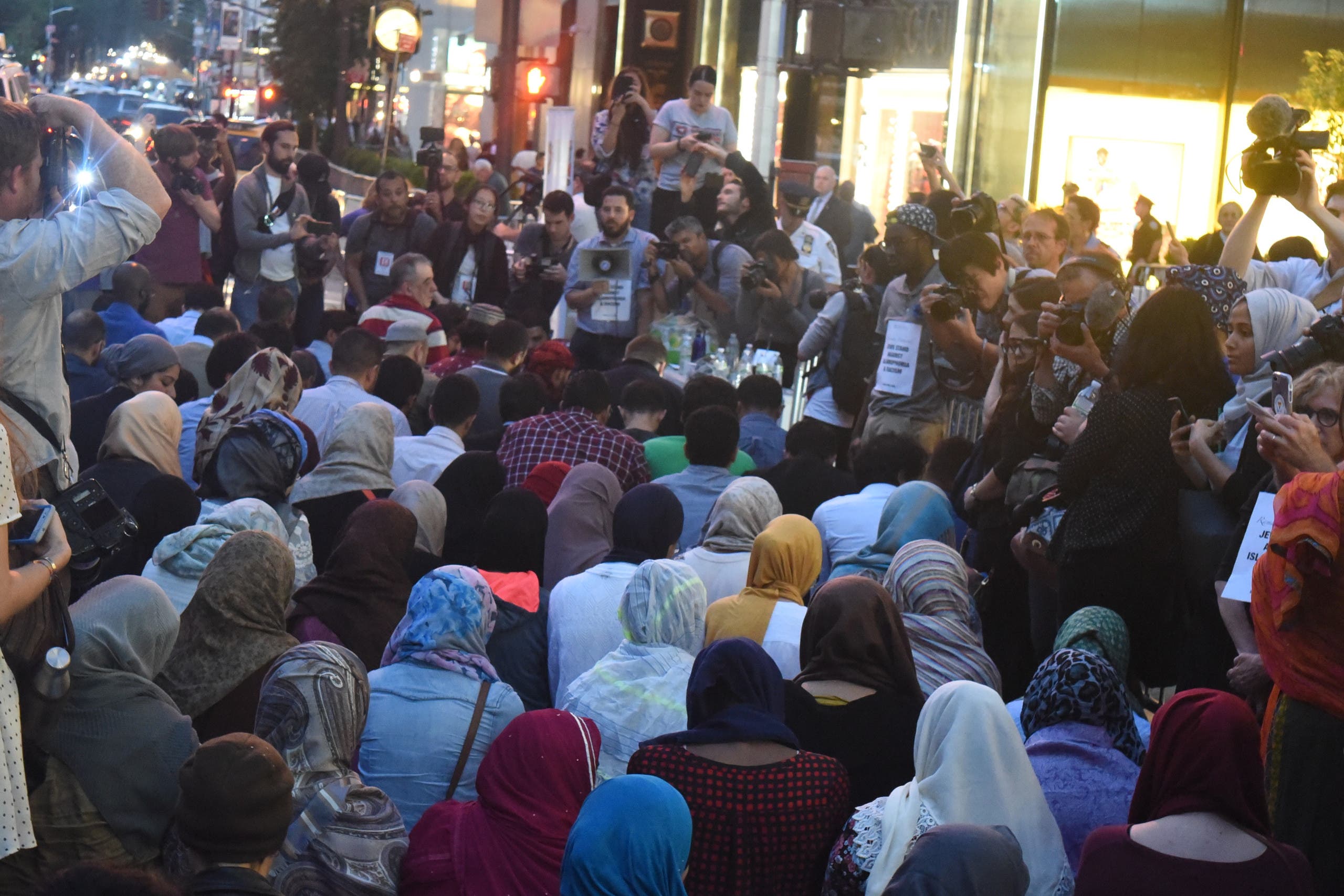 In the five months since Trump has assumed office, 36 executive orders have been issued by the administration, with at least 3 targeting minorities directly.
The peaceful iftar event was organized by MPower Change and the New York State Immigrant Action Fund, some of the most vocal Muslim and immigrant grassroots organizations in New York since the American election. Around 200 worshipers and community members gathered outside Trump's premiere estate in solidarity.
Anu Joshi, deputy director of Immigrant Action, opened the event by emphasizing the need for activists to stay united and as vocal as possible. Just across the street, a handful of counter-protesters began to gather, donning red "Make America Great Again" hats to show their support for the US President.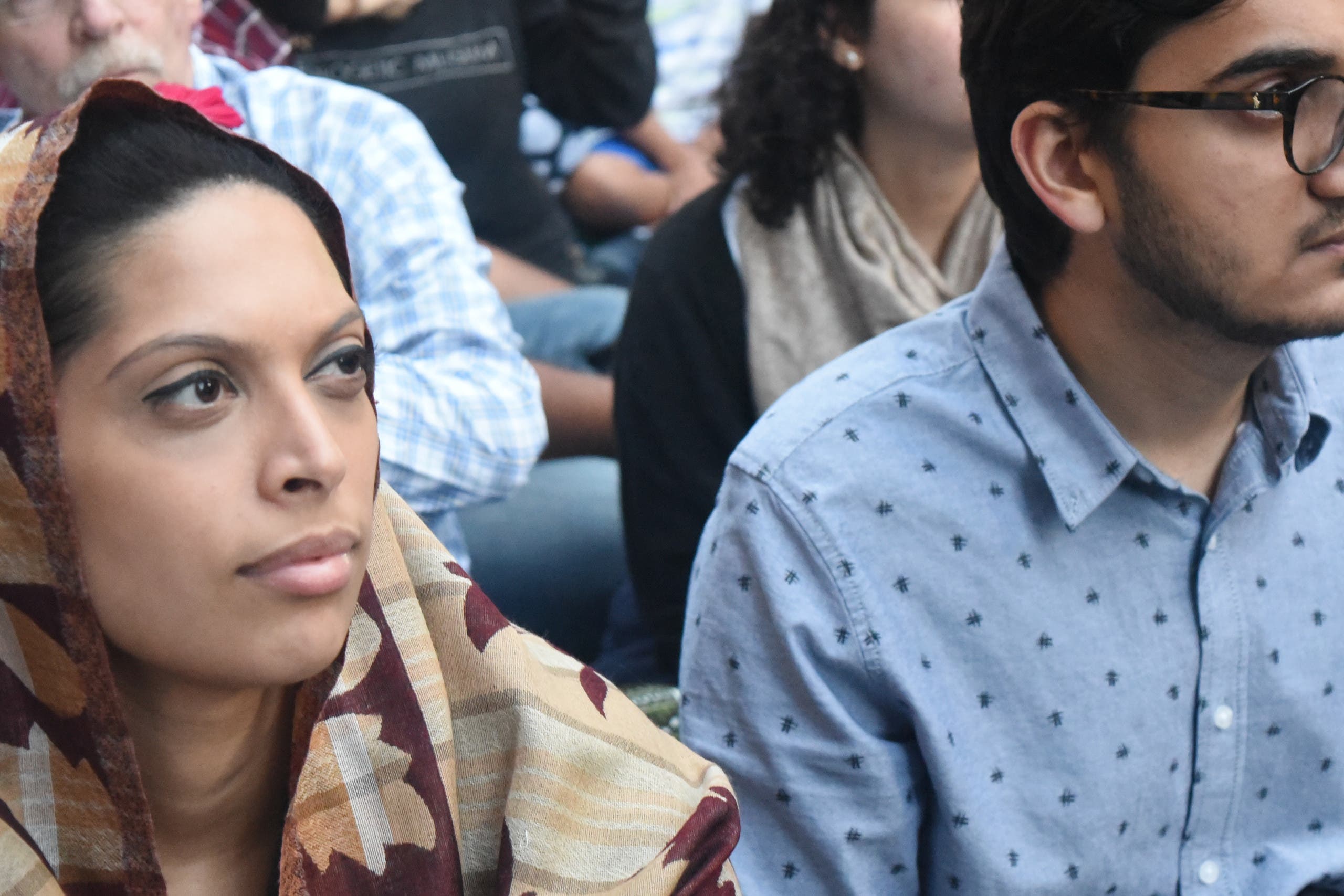 With sunset approaching, Joshi passed the mic to Palestinian-American political activist Linda Sarsour, who stood in front of the seated crowd to remind attendees not to get fatigued in their fight against the Trump Administration and Muslim discrimination in the US.
"Together we are fighting against hatred, decisiveness, xenophobia, racism, homophobia" Sarsour said emphatically, " we're saying that no matter what we are going to stand together."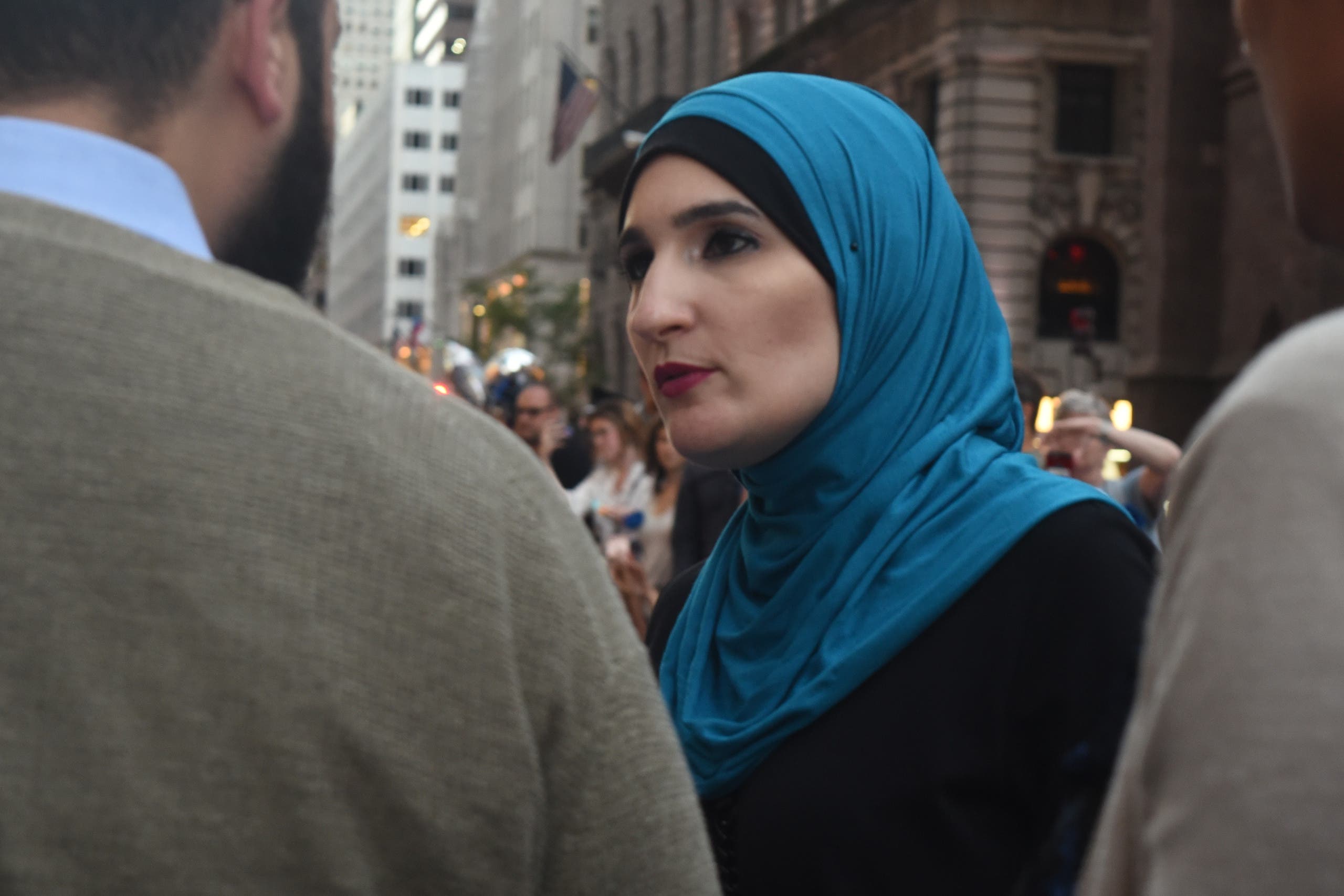 Only seconds after her short remarks began, the Trump supporters across the street began chanting "USA! USA!" seemingly attempting to drown out Sarsour's speech.
One of the pro-Trump counter-protesters, Jovi Val, told Al-Arabiya, "What that woman is doing over there, Linda Sarsour, is inciting violence."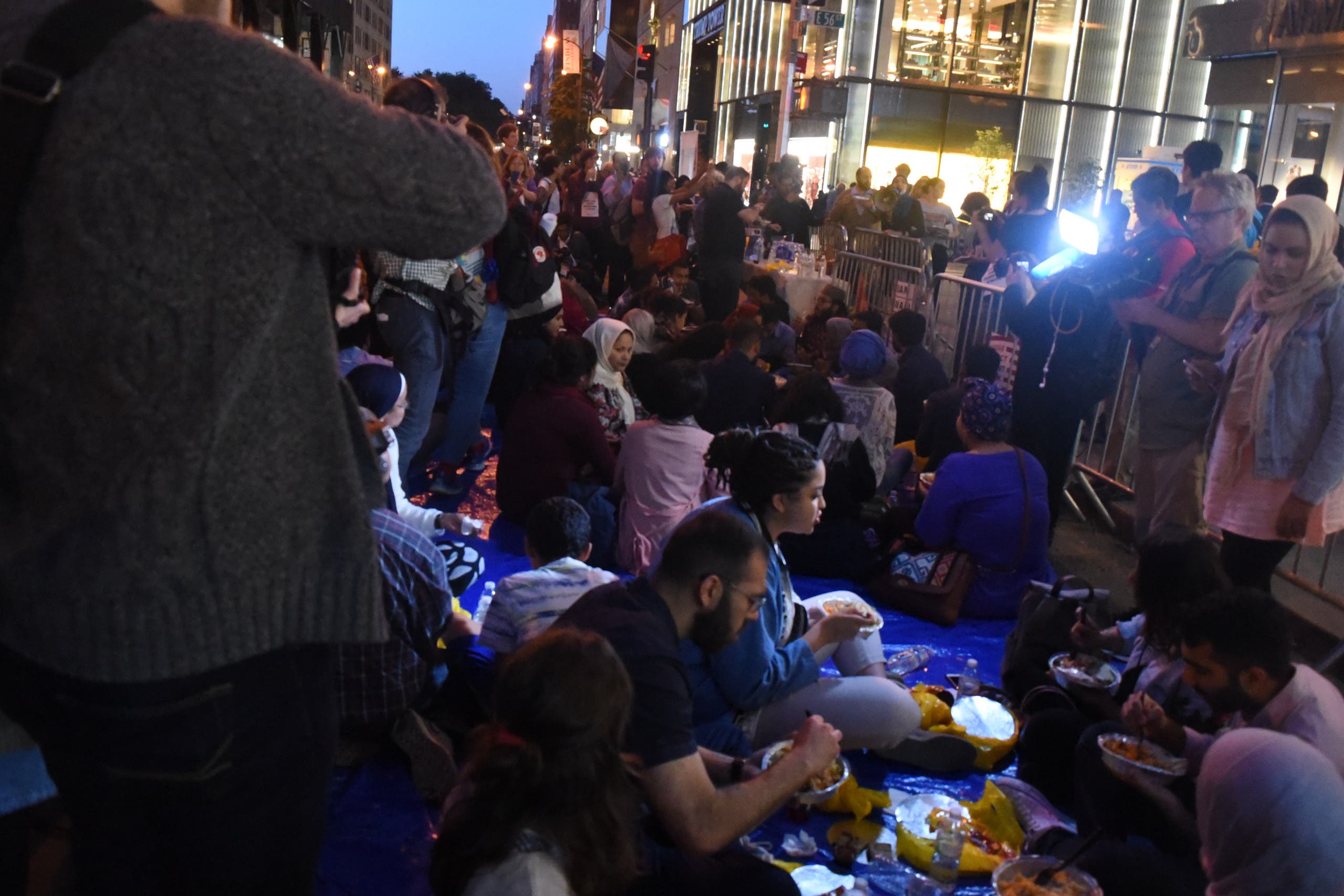 However, Sarsour and her crowd seemed unfazed. As she wrapped up her speech, participants gave her a warm and lingering round of applause. Devout Muslim participants made their way to the front, where a makeshift prayer mat had been fashioned out of a blue tarp. As the Muslim community began their fast-breaking prayers, allies formed a protective circle around them to ensure that counter-protesters did not distract or discourage worshippers from practicing their faith publicly.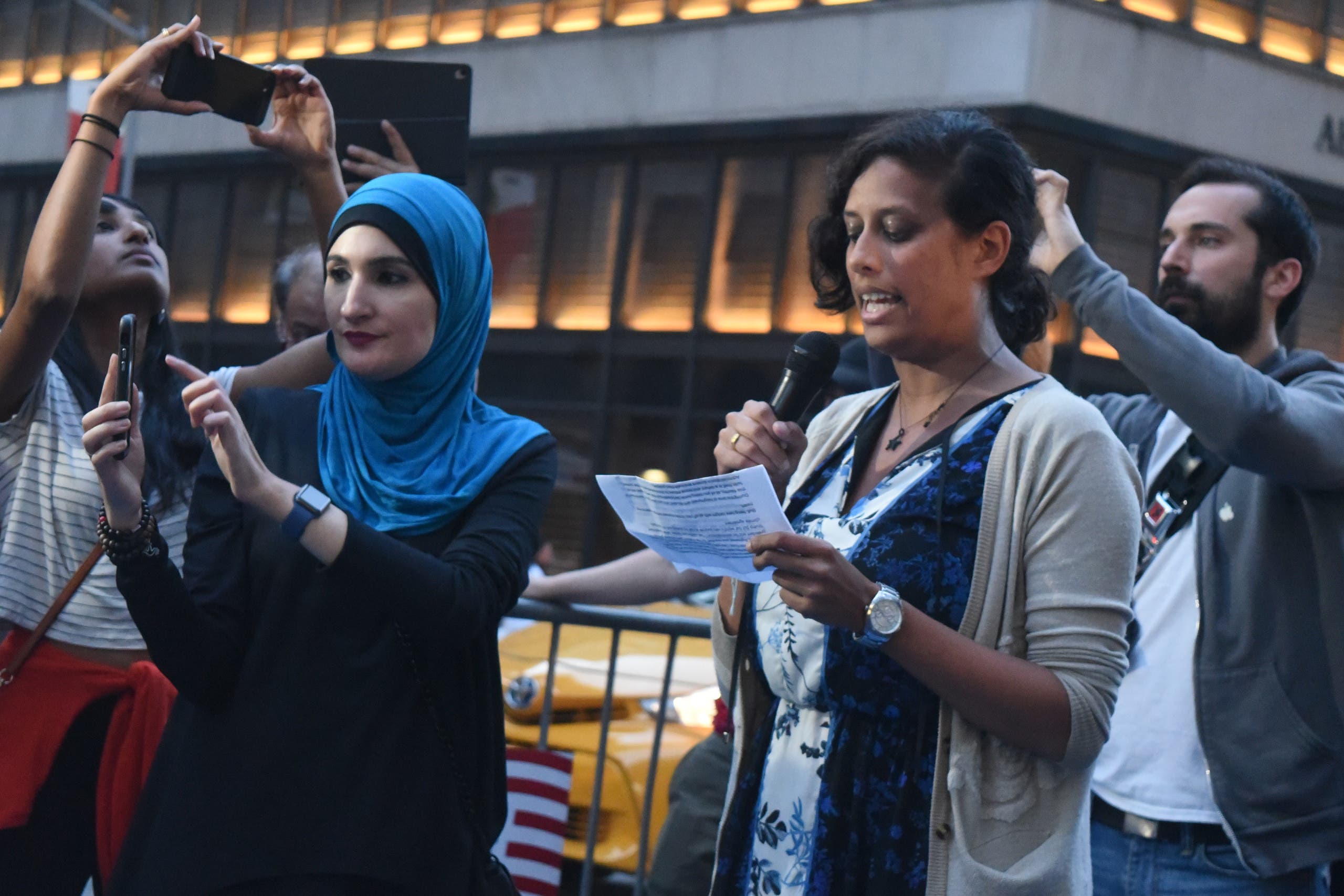 Once the solemn portion of the night was over, volunteers began to hand out generously portioned meals, catered by a New York staple, The Halal Guys. The mood quickly shifted to celebration, while the counter-protest seemingly lost steam and faded in the background.
Despite some hecklers and a few curt remarks from passers by, the general sentiment was certainly positive. As meals continued to be distributed, one volunteer said loudly over the bustle, "this could not have gone any better."