Coup militias name militant as vice president of Hudayda University in Yemen
In the latest developments showing militias' outreach in Yemen, Coup leaders have appointed a militant officer with no background in education as the vice president of Hudaydah University, a source at the Ministry of Higher Education in Sanaa told Al Arabiya.
Other than the clear goals behind the coup of the Houthi militants and the ousted president Saleh to use the legitimate authority as a cover and a tool to execute the plan of Iran in the region, every part seeks to have the power, authority and wealth, which resulted into a public conflict and committing of unprecedented scandals by assigning positions for elements their only qualifications is belonging to this party or that.
The conflict extended this time to reach the education in the governmental universities, overlooking all rules, regulations, laws, even norms and ethics. After the conflict between the Minister of Higher Education in the unrecognized government of the coup, Hussein Ali Hazib, who is considered as part of the ousted president Saleh's party, and his Vice-President belonging to the Houthi militias, which amounted to armed clashes, looting of the ministry's archives, the conflict started a new stage in university academic positions.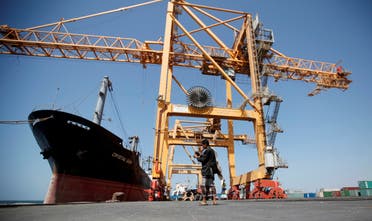 The minister of the ousted president Saleh overthrew figures who were loyal to the Houthis, their coup partners, and appointed one of the military officers; Brigadier General Muqbel Ahmed Al Omari as a Vice-President for Student Affairs at Hudaydah University.
By another decision he returned Dr. Ahmad al-Ghamari, head of Hajjah University, who was ousted by the Houthis during their sole control of the government through the so-called Supreme Revolutionary Committee.
Mahmoud al-Mughalis was appointed Vice-President of the University of Dhamar for Academic Affairs, who is leader in the congress party, and a former dean of a college but was dismissed due to legal offences.