The Ashti camp in Iraq's northern city of Erbil on Saturday celebrated the return of a girl whose abduction by extremists three years ago sent shockwaves through her Christian community.
Joy filled the prefab unit that is now the home of six-year-old Christina Ezzo Obada's family, who were forced to flee the town of Qaraqosh, which lies between Erbil and Mosul and was taken over by ISIS in mid-2014.
"Seeing my daughter is a miracle," said her 46-year-old mother Aida. "I was shocked because she has changed so much, I didn't recognize her."
They were on a bus with other displaced people when extremist fighters took her daughter from her in August 2014.
More than five months after her abduction by ISIS, Aida heard through acquaintances that her daughter had ended up with a family of 12 in the Tenek neighbourhood of west Mosul.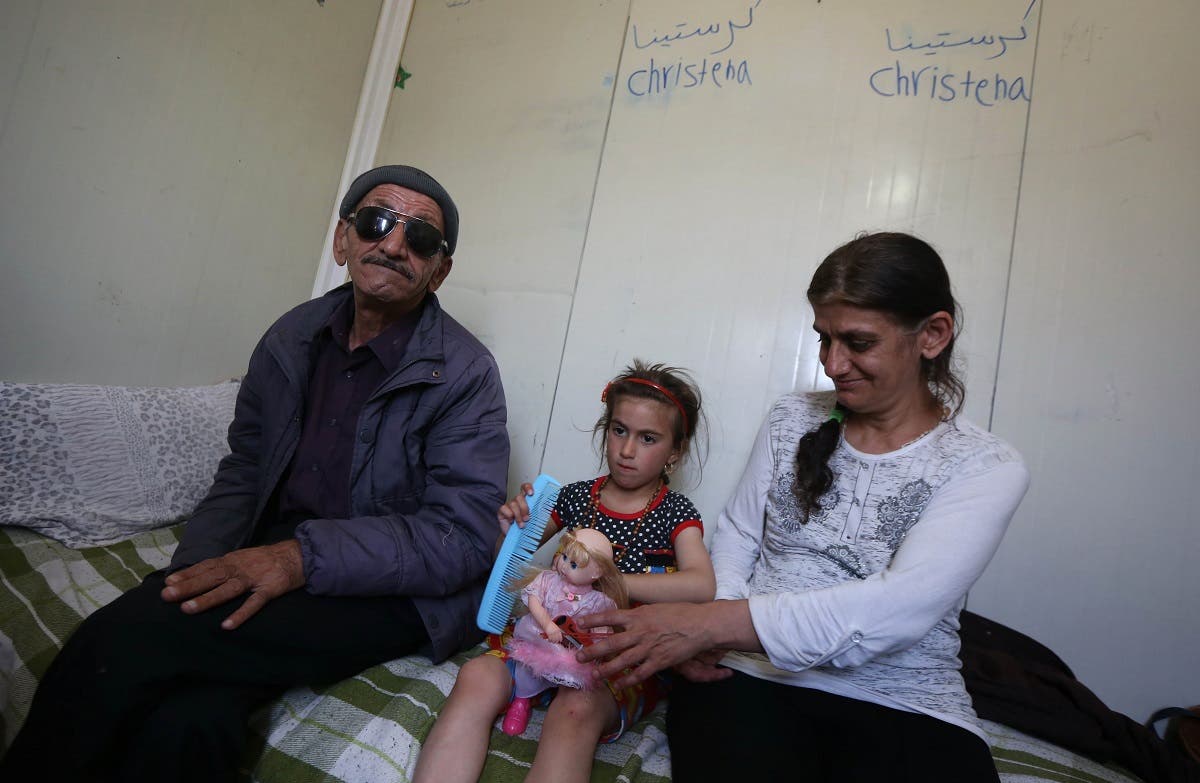 Iraqi forces retook all of east Mosul earlier this year and have been battling die-hard fighters in west Mosul since February.
Christina's mother told AFP that she had been receiving intermittent information about her daughter but had never managed to talk to her directly.
The family Christina lived fled Mosul recently and on Thursday night, the little girl's eldest brother Elias received a phone call asking him to pick up his sister from another location in the city.
The family Aida described as having "adopted" Christina told her they found the girl alone and crying near a mosque more than two years ago.
More than 120,000 members of Iraq's dwindling Christian minority had to flee their homes when ISIS swept through the Nineveh Plain east of Mosul in August 2014.
Christina's disappearance had rallied support around the plight of the community, which has yet to return to its towns and villages, most of which were retaken from ISIS months ago.