Islamic Relief United Kingdom, a humanitarian organization, along with other local charities provided clothes, and food for the people affected in the Grenfell tower fire in London.
Speaking to British newspaper The Independent, head of fundraising at Islamic Relief, Zia Salik, said that there was a lot of effort put into helping the victims, who were evacuated to mosques and churches around the city.
He added that the community played a big role, the people wanted to help any way they can.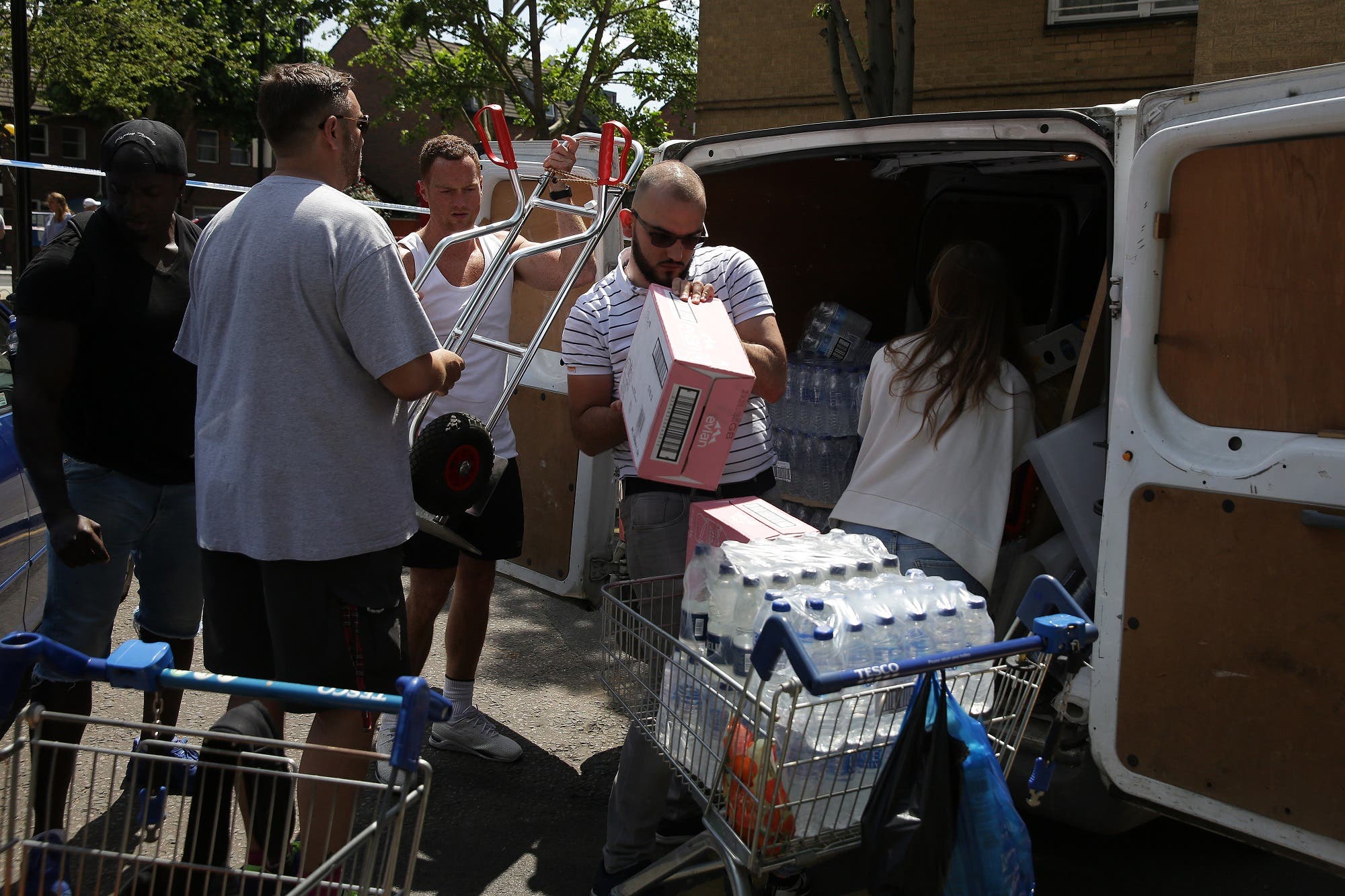 "There was a huge outpouring from the community to say 'we want to do something'. So they've all just started to arrive at the mosque, we've just been trying to coordinate it," said Salik. He added that a many people showed up and offered a helping hand.
"Everyone is connected to someone who lives in that block or in that area which is why the response here, hundreds of people all day have been coming in bringing whatever they can," said Salik.
A group of volunteers from Muslim Aid UK, an Islamic charity, also showed up and helped out the victims.
The non-governmental organization also launched a donation campaign, pushing people to help out the best way they can.
Muslim cultural heritage center in London, Al Manaar, posted on their website that their mosque and center are open for use as a temporary shelter for the fire victims. The center will also offer them food, water, and emergency essentials.
Red Nose Day director, Emma Freud, also showed her support for the people.
"If anyone needs help and a roof, please let me know. We live very near and can look after you," she said in comments to The Independent.