Saudi royal adviser reveals Qatar-Libya plots to assassinate late King Abdullah
An adviser to Saudi Arabia' royal court has revealed past plots from Qatar and Libya to assassinate the late King Abdullah bin Abdulaziz al-Saud.
In a series of tweets on Thursday night, Royal Court Adviser and Supervisor General of the Center for Media and Affairs Studies Saud Al-Qahtani said former Libyan leader Muammar Qaddafi and Qatar's Father Emir Hamad bin Khalifa Al-Thani plotted to assassinate the late King Abdullah a number of years ago.
Al-Qahtani said he was revealing a number of classified information on Qatar that that the Qatari-Libyan assassination plots against Saudi Arabia were the "first episode in a series of others".
According to Al-Qahtani, the story began in 2003 during the Arab summit held in Egypt's Sharm el-Sheikh, when Qaddafi attacked Saudi Arabia and King Fahd. Prince Abdullah, a crown prince at the time, responded strongly toward the former Libyan leader. He explained the harsh history of Qaddafi and the role of the West in bringing him to power. His famously told him at the time: "Who exactly brought you to power?"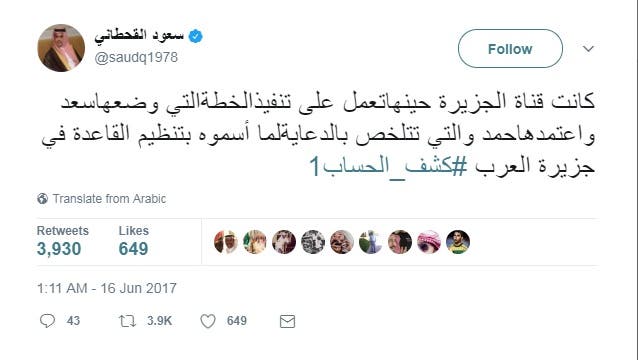 "Qaddafi became madly furious and communicated with Saudi dissidents, especially those residing in London, who did not interact with him so he turned to Qatar's Emir Hamad bin Khalifa to work for him," Qahtani tweeted.
Qaddafi's revenge
Qaddafi asked him to help him in retaliation against Prince Abdullah and Hamad expressed his willingness to do so and agreed to hold a meeting between the intelligence apparatus of the two countries in Doha, Qahtani said.
Qaddafi's representative at the meeting was Col. Muhammad Ismail, who assured the Qataris that any cooperation not aimed at the assassination of Prince Abdullah was completely unacceptable.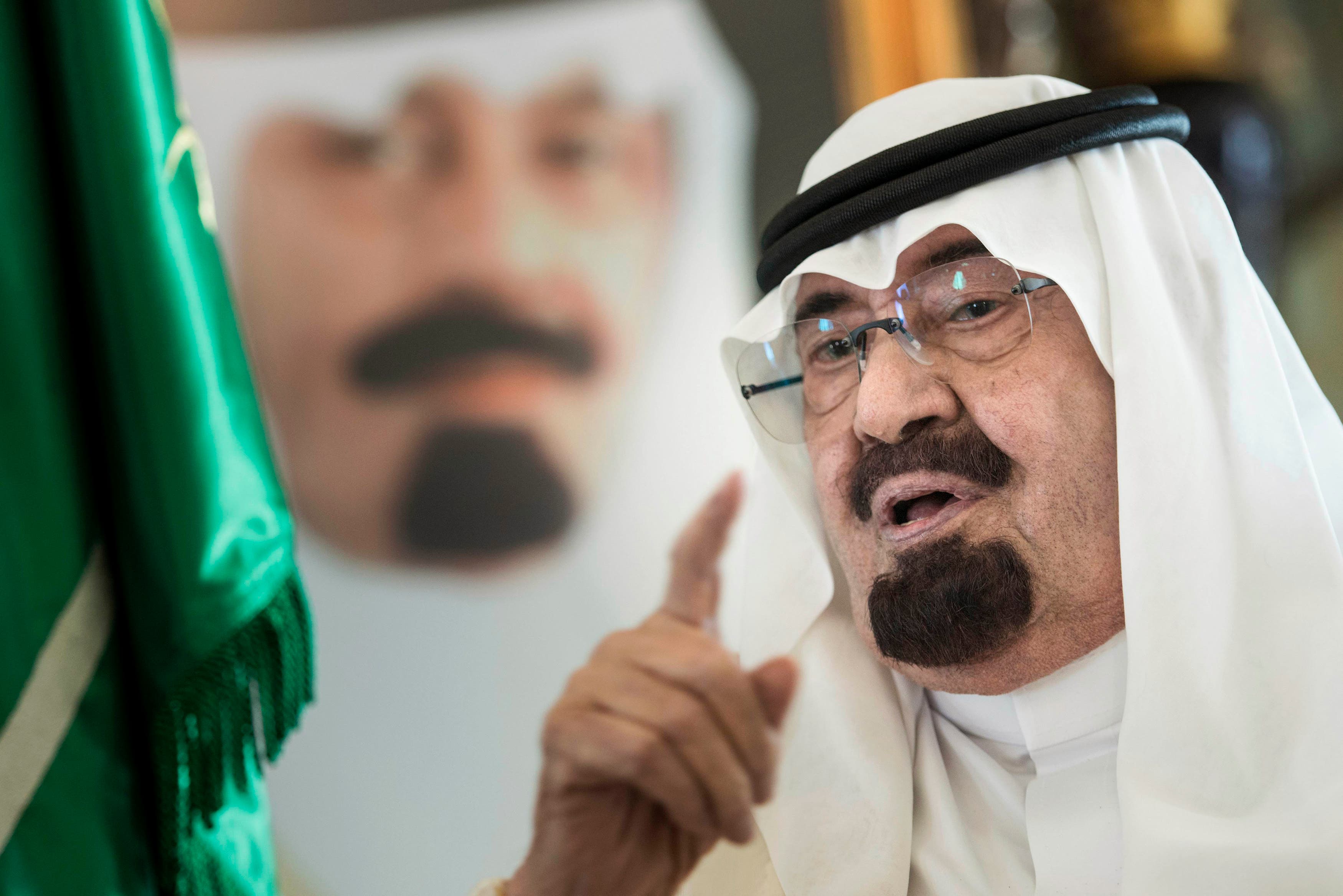 "The Qataris tried to convince Qaddafi's representative that it was difficult because of the serious consequences in the event of assassination plot's failure, but the Libyans insisted on their position and left Doha angry. Hamad bin Khalifa then left for Libya on his airplane and went to Qaddafi immediately and told him he regretted any misunderstanding that happened from his men, and expressed his full readiness to implement all what Qaddafi wanted," the Saudi royal court adviser revealed.
Collusion with Saudi dissidents in London
Qatar's former Emir Hamad then issued orders to London Saudi dissidents to work on the implementation of all the orders received by the Libyan Colonel, "pointing out that the dissidents expressed their happiness to implement the plan. Saad al-Faqih assured them an assassination was executable and that once it occurred, the regime would collapse by the so-called jihadists".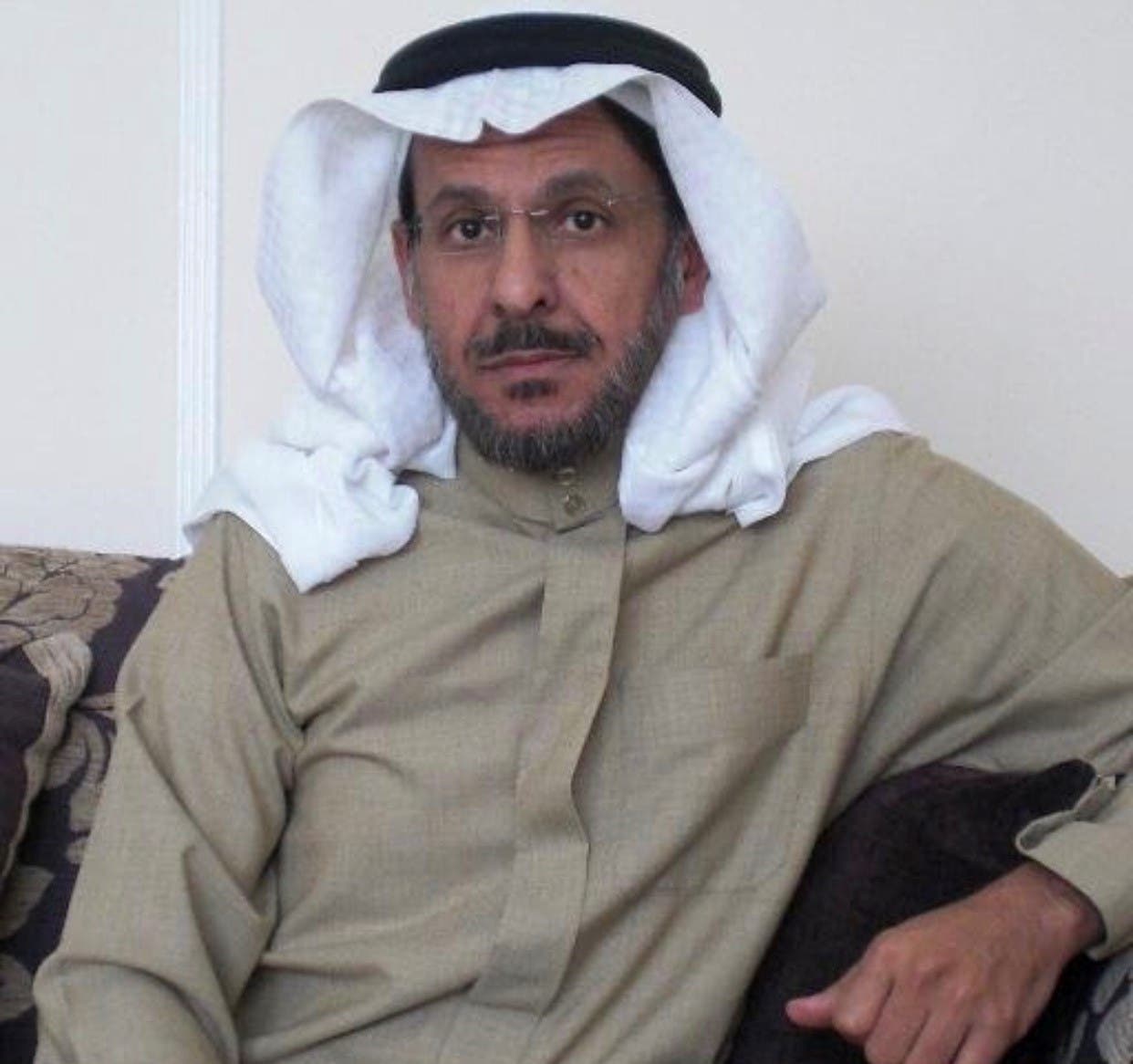 Al-Faqih is a Saudi dissident living in London who heads the Movement for Islamic Reform in Arabia (MIRA). In December 2004, the US Treasury accused al-Faqih of being affiliated with Al Qaeda, and alleges he has maintained relations to the group since 1998.
Al-Qahtani said he would reveal "more information in the coming days and everything that has been tweeted has been documented by definitive evidences".