Mosul's "Hadba" leaning minaret, whose destruction has been blamed on militants, was one of the most beloved landmarks of Iraq, its Pisa and Eiffel towers all rolled into one.
The Hadba, "hunchback" in Arabic, was completed in the 12th century and stood as the last remnant of the original Nuri mosque, whose rebuilt version was also destroyed on Wednesday.
ISIS was said to have rigged the site with explosives long ago.
It blamed the mosque's destruction on a US air strike, but Iraqi and coalition officials said this latest heritage disaster was clearly of the militants' making.
The mosque was named after Nureddin Mahmud Zangi, who once ruled over Mosul and Aleppo and is remembered for unifying Muslim forces to wage jihad against the Crusaders.
In a country often hailed as the cradle of civilisation and which hosts countless historical treasures, the Hadba ranked alongside the spiralling minaret of Samarra and the Arch of Ctesiphon as the most recognisable landmarks.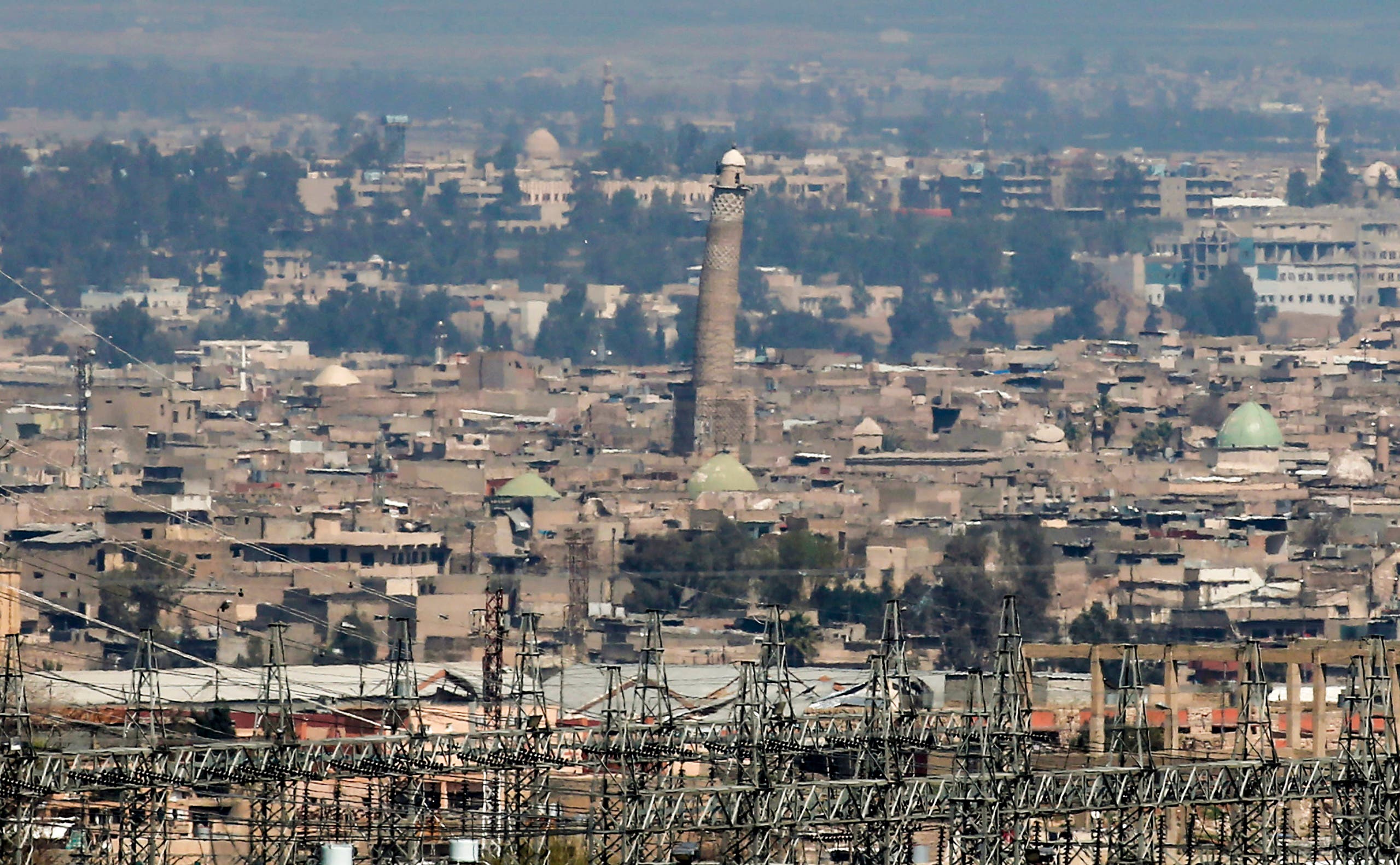 Several levels of ornamental brickwork were wrapped around the minaret's cylindrical shaft, capped by a small white dome. It started listing centuries ago.
At a height of around 45 metres (1,4580 feet), and with its slant visible from miles away, it dominated the skyline of Iraq's second city for centuries - until Wednesday at around 9:30 pm when it came crashing down.
The Hadba was the symbol of Mosul. It was featured on 10,000-dinar banknotes, in ads on billboards and gave its name to countless restaurants, companies and even sports clubs.
Local folklore is rich with stories about the Hadba, including explanations for its list.
One of them goes that the minaret took a bow when the Prophet Mohammed walked by and stayed that way. Another says it was actually the Virgin Mary that the Hadba saluted.
Both theories reflect the special place the minaret holds in local culture, and it is precisely that popular worship that IS saw as violating its own ultra-restrictive brand of Islam.
The militants reportedly rigged the Hadba in 2014 but were prevented from blowing it up by Old City residents, a rare and brazen act of collective defiance in the IS caliphate's bloody three-year rule.
The nation woke up to the shocking news on Thursday. Some social media users in Iraq explained their grief by saying it could be compared to France losing the Eiffel Tower.
Inevitable comparisons with Italy's leaning Tower of Pisa were also rife.
The head of the UN's cultural agency UNESCO, Irina Bokova, said: "This new destruction deepens the wounds of a society already affected by an unprecedented humanitarian tragedy."
While most Iraqi officials tried to deflect the embattled militants' nihilistic media stunt by arguing it was the clearest sign yet of their desperation, Iraqi President Fuad Masum said the minaret should be rebuilt.
He did not say, however, whether a rebuilt "hunchback" would be crooked or vertical.