Despite an on-going conflict that has devastated the country into the world's worst humanitarian crisis since 1945, hospitalized children in war-torn Taiz gathered to celebrate Eid al-Fitr in a move towards normalcy.
Members from the non-profit organization "Basma Tifl" – meaning "Child's Smile" in Arabic – organized a gathering at al-Thawra Hospital to celebrate Eid with young victims in an "attempt to improve the psychological state of the children and put a smile on those who lost them."
Houthi shelling targeting civilian areas has hospitalized dozens of children, with many of whom left amputated.
To mark Eid, the ward was decorated with balloons and children were given gifts while they enjoyed a festive meal with nurses and doctors present.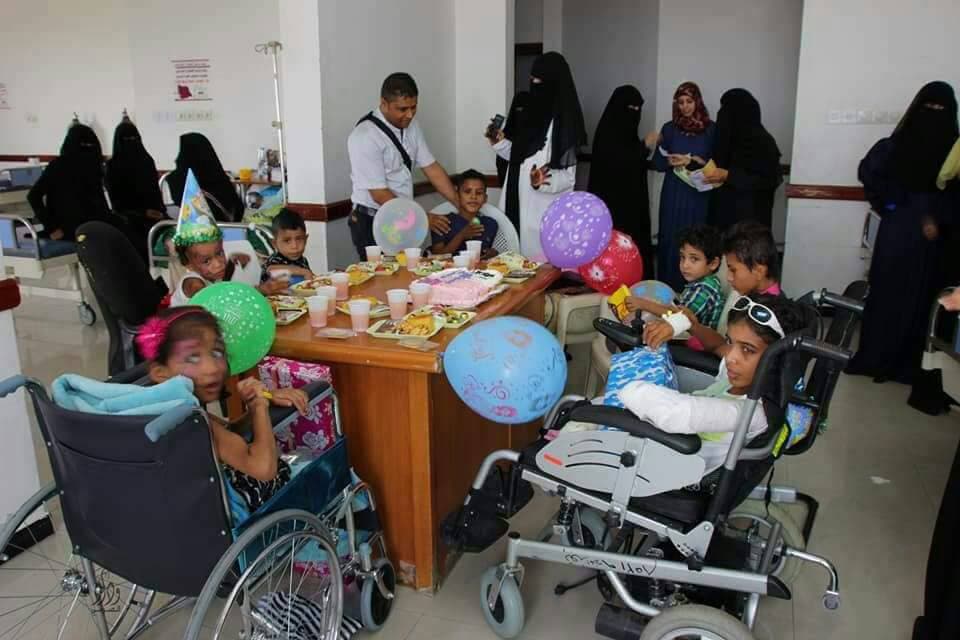 Taiz has been victim to constant Houthi shelling since civil war broke out in 2015. Two years later, hundreds more have been killed or severally injured.
In May, Houthi militias and forces loyal to ousted president Ali Abdullah Saleh commited massacres, shelling residential neighborhoods in Taiz for four days in a row, killing and injuring dozens of civilians including women and children.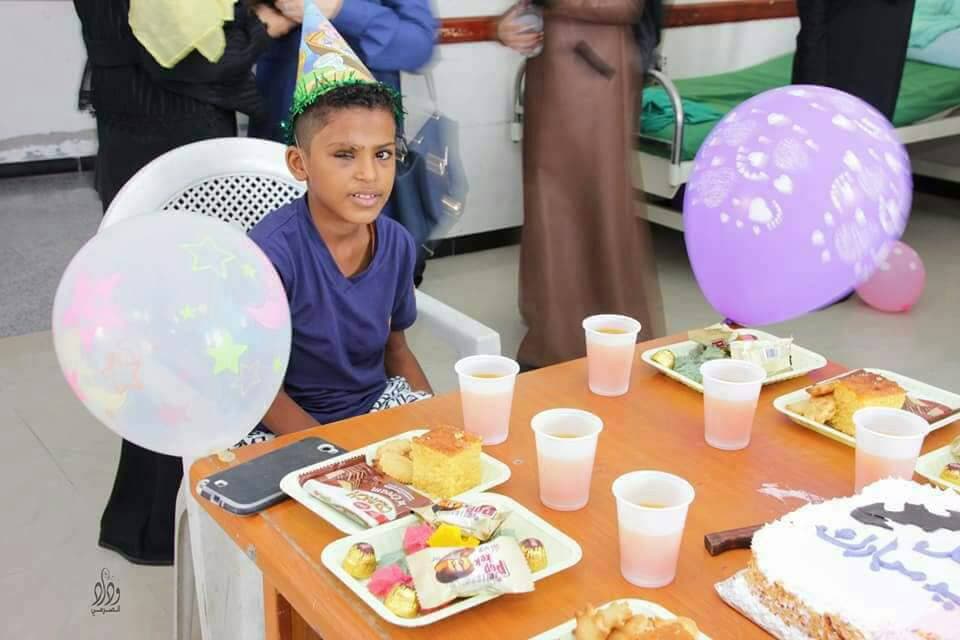 A detailed report by Yemen's Ministry of Human Rights revealed that victims of the shelling were as young as three years-old.
The human rights ministry condemned the shelling, stating that the targeting of houses and neighborhoods inhabited by citizens - the majority of which are women and children - shows how this militia "underestimates" the life of citizens.
"[Houthis are] always ready to make civilians a target for its military actions or as human shields in order to embody the spirit of killing and destruction practiced by the militia against all people of Yemen who rejected the illusion that it practices to impose itself by force," the statement read.