Three years after the Crimea annexation in 2014 and the war between Kiev Government and the separatists armed groups in Eastern part of the country, tension remains high between the West and Russia.
NATO deployed extra troops in Eastern Europe and the European Union extended sanctions against Russia. The later retaliated with more troops and exercises along its borders with NATO Allies and extended embargo on some food imports from the West.
Russia-West tensions will be at the heart of the G20 Summit and is expected to dominate US President Donald Trump and Russia leader Putin's first meeting in Hamburg on Friday and Saturday.
NATO strengthens its presence
NATO responded to Baltic states' and Poland's fears by deploying battlegroups at its Eastern flank. Four battalions are now fully operational in Estonia, Latvia, Lithuania and Poland, NATO Secretary General announced last Thursday.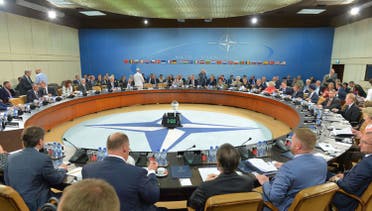 Addressing possible threats from Russia, Jens Stoltenberg underlined that "The Alliance stands untied in the face of any possible aggression".
The four battalions are led by the US in Poland (1,270 soldiers), Germany in Lithuania(1,022), UK in Estonia (1,100) and Canada in Latvia (1,138).
Each of the four battalions is composed by multinational forces.
Although Russia is considering the deployment an aggressive NATO behavior, US Secretary of Defense James Mattis described the deployment as "defensive and shows a truly united NATO, united in its estimate and assessment of the security situation".
Western officials do not consider the tension between NATO and Russia as a new Cold War. Both sides still keep the diplomatic channels open, even though the military cooperation had been suspended in the aftermath of Crimea annexation and war in Ukraine.
Mattis said in Brussels: "Russia is not going to be the partner that perhaps we wished it would be back in the 1990's at least not in the near future".
Clear message
NATO considers the deployment in the Baltic states and Poland a deterrent posture towards any possible Russian adventure.
"This is a clear message to any possible aggression," Stoltenberg said.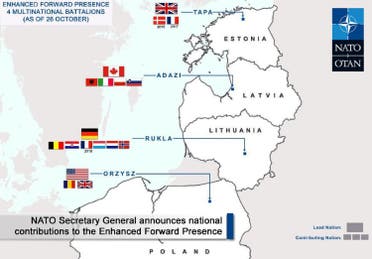 "These battlegroups will be robust, multinational, combat-ready. They are demonstrating the strength of the transatlantic bond and making clear that an attack on one ally would be considered as an attack on the whole Alliance," he added.
"This is real transatlantic solidarity in action: Europeans and North Americans working as one for our shared security", Stoltenberg stressed.
NATO is also making progress in strengthening its presence in the Black Sea region with a land element based on its multinational framework brigade in Romania.
Last week, the headquarters of NATO Multinational Brigade South East in Romania was activated.
In front of Crimea, NATO navy and air force are patrolling in the Black Sea.
Russia considers NATO deployment forces close to its borders as a direct threat to its national security.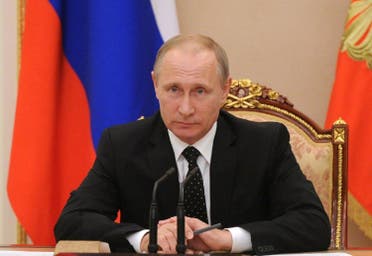 In retaliation, Russia had threatened to deploy missiles in Kaliningrad, a Russian enclave between Poland and Lithuania.
The US is pressing on NATO Allies to increase their defense expenditures to the level of 2 percent of their GDP. Out of 29 member-states, only five countries are fulfilling the defence budget criteria.
Last year, the US defence budget was 3.68 percent of its GDP, Greece 2.38 percent, UK 2.21 percent, Estonia 2.16 percent and Poland 2 percent.
US defence expenditure is by far the biggest in the world.
According to the Stockholm International Peace Research Institute (SIPRI), US expenditure in 2016 was $611 billion, China $215 billion, Russia $69.2 billion, Saudi Arabia$ 63.7 billion and UK $48 billion.
Russian spending of $69.2 billion last year is 5.9 percent more than in 2015. It represents 5.3 percent of its GDP. This is the first time since the dismantling of the former Soviet Union, that is spending so much, underlined SIPRI in a report.
"This increase of the spending and this heavy burden for the Russian economy come at a moment in which Russian economy is at a delicate moment because of the weakness of the hydrocarbon prices and the economic sanctions imposed by Western countries since 2014," the report explained.
EU extends Russia sanctions
On Wednesday (June 28th), EU member-states unanimously agreed to extend sanctions against Russia until January 31, 2018.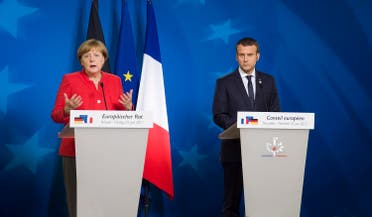 This decision follows an update from French President Macron and German Chancellor Merkel to the European Council on June 22-23 , 2017, on Russia failure to convince the armed groups in Eastern Ukraine to implement the Minsk agreements. The deal had been agreed by the four leaders of Ukraine, Russia, France and Germany in Minsk on February 11, 2015, in order to defuse the tension and create a political process.

Conflicting parties are accusing each other for the lack of the deal implementation.
Germany and France considered the Agreement, the only framework to bring an end to the war and to launch the negotiation process between Kiev Government and pro-Russian armed groups. French Foreign Affairs Minister does not see "any alternative to the Minsk Agreement".
"Nobody imagines another forum for the moment, neither the Russians, nor the Ukrainians," Jean-Yves Le Drian, French Minister of Europe and Foreign Affairs, said to 'Le Monde' on June 29. "It is imperative that the process should go forward even if it goes step by step," he added.
EU sanctions were originally introduced on July 31, 2014 for one year in response to Russia's actions destabilizing the situation in Ukraine. They were strengthened in September 2014. They target the financial, energy and defense sectors and the are of dual-use goods.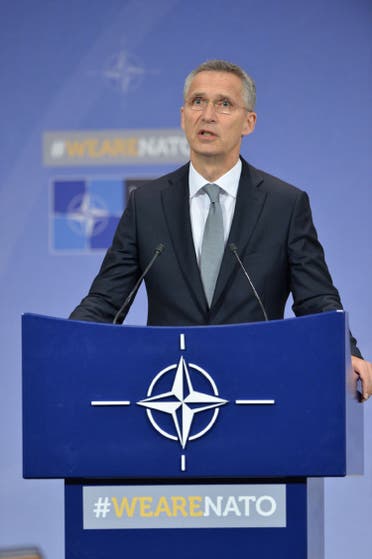 On March 19, 2015, the European Council agreed to link the duration of the sanctions to the complete implementation of the Minsk agreements, which was foreseen to take place by December 31, 2015.
Since this did not happen, and given that the Minsk agreements have still not been fully implemented, the Council has extended the sanctions.
The economic sanctions still in force due to this decision include:
- limiting access to EU primary and secondary capital markets for five major Russian majority state-owned financial institutions and their majority-owned subsidiaries established outside of the EU, as well as three major Russian energy and three defence companies;
- imposing an export and import ban on trade in arms;establishing an export ban for dual-use goods for military use or military end users in Russia;
- curtailing Russian access to certain sensitive technologies and services that can be used for oil production and exploration.
In addition to these economic sanctions, several EU measures are also in place in response to the crisis in Ukraine including:
-the measures targeted individual restrictive measures, namely a visa ban and an asset freeze, currently against 150 people and 37 entities until 15 September 2017;
-restrictive measures in response to the illegal annexation of Crimea and Sevastopol, limited to the territory of Crimea and Sevastopol, currently in place until 23 June 2018.
US is also imposing a number of economic financial sanctions against Russia.
Moscow reaction
Reacting to the extension of the EU sanctions, Russia extended also the embargo on food products from the West until the end of 2018. The measures include dairy, meat and most other food products.
The embargo was imposed in August 2014 and has already been extended twice in line as the West has repeatedly extended its sanctions.
Western sanctions and Russian embargo have pushed Russian food prices up and quality down, but gave a boost to some domestic producers.