Let's start with being honest: if one lives in Rome, it is impossible to be unbiased when it comes to AS Roma's Bimbo d'oro, golden boy, Francesco Totti.
He is known for being the best Italian football player, but in the Italian capital he is Pupone, Rome's big son.

Walking around the immortal city one gets the impression that Totti is celebrated as a national hero with dedicated art works and squares. In Santa Maria Liberatrice Square in Testaccio neighborhood there is now a tag covering the original one: Piazza Francesco Totti, VIII Re di Roma (Square Francesco Totti, VIII King of Rome).
From Square Piazza del Fico in the very heart of Rome to Garbatella neighborhood in the outskirts of the Italian city, the number of graffitis representing Totti is now close to being uncountable. Some are huge, covering a 5-floor-building, some report the inscription "To an eternal love" and "There is only one Captain". This is how Rome shows that its bond with Totti goes beyond football.
It was hard and emotional for the city to let its big son go when on May 28 Totti played his last match. He was standing in the middle of the Olympic stadium packed with 70,000 fans and he said "Io ho paura", I am scared at the idea of quitting the pitch, "Io ho bisogno di voi", I need you to support me.
Totti: A son of Rome
Fear and need are not words people generally associate with a champion, but by pronouncing them he revealed the strongest part of his personality. Totti never acted as a football star, and that's also what made him a champion.
He is not a Latin-lover dating models. 15 years ago he showed up with the T-shirt "6 unica", meaning you are unique, for his at the time girlfriend Ilary Blasi, now his wife with 3 children and no scandals.
He usually goes on holiday with his family to his beach house in Sabaudia, near Rome in Lazio region, not only to the Maldives.
His mother more than his agents decided on his career, for example by declining a lucrative offer from Milan when he was 13 years old because he could only play in Rome.
His humble and self-ironical ways won people's hearts and minds.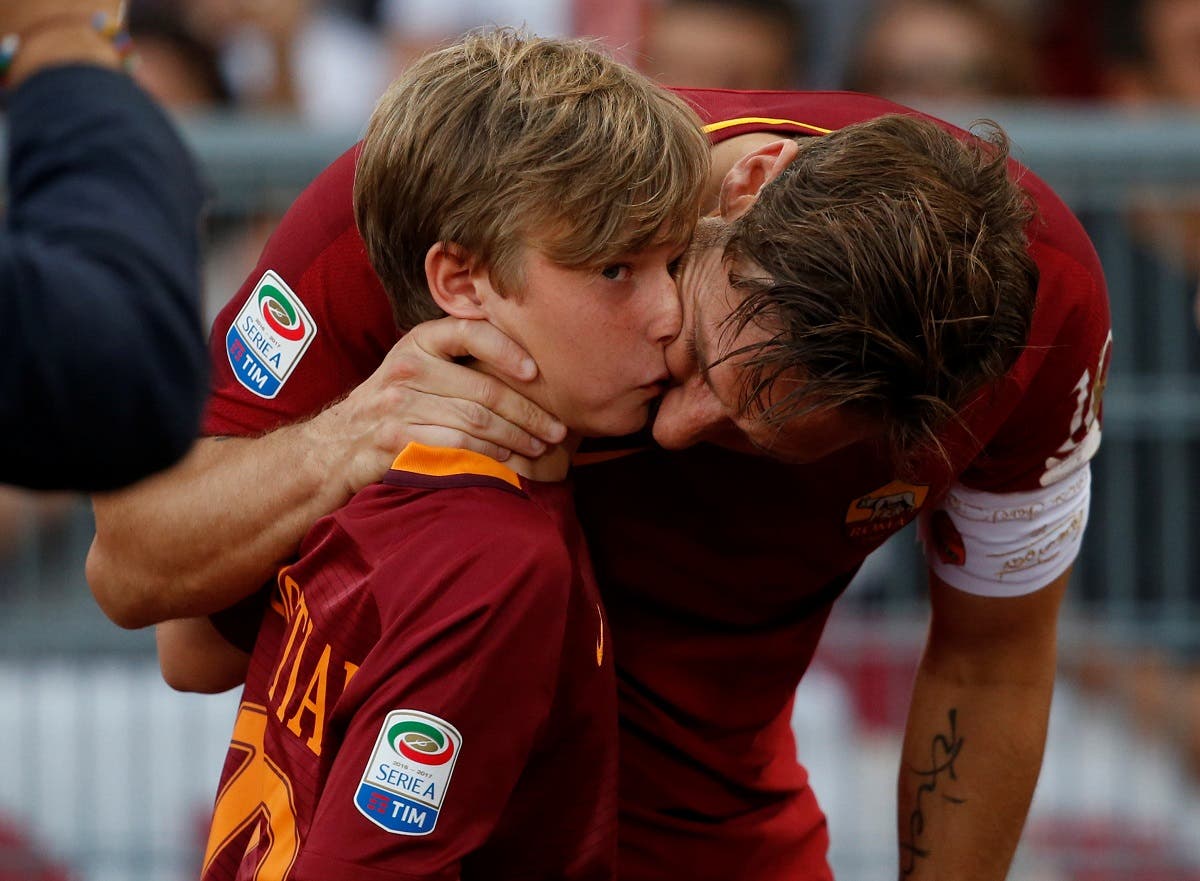 When a journalist told him the Latin aphorism "Carpe Diem", usually translated seize the day, he replied "I am sorry, I don't speak English", showing no knowledge of the ancient language of the Romans. His simple ways of the neighborhood kid led him to be called the eighth king of Rome.
The power of Totti relies in the fact that people perceive him more as a fan than as a football player. One can still buy online a "I purged you again" T-shirt that Totti was wearing when in 1999 Roma won 3-1 the derby against Lazio. Not a very elegant humor, but his antagonism wouldn't go beyond a bad joke. He never pushed Roma-Lazio rivalry in a hostile zone.
When things got serious Totti knew where to stand. In 2007 Lazio fan Gabriele Sandri was killed by the police, Totti went to his funeral and hugged Sandri's parents surrounded by hundreds of Lazio ultras. This is also how he gained the title of best enemy from the Irriducibili.
The Argentine legend Diego Armando Maradona said that Totti was the best football player he has ever seen in his life. At this point Totti replied "After this, I can quit" and that's what he did on the following week.
What the future holds for Totti and Rome
Two months after that moment, people in Rome are still waiting to know exactly what position il Capitano, the Captain, will be covering within AS Roma management. Because he left the pitch, not the team, nor the city.
"I don't want to play a role, I want to be everything and nothing, I want to be an important personality for Rome and for AS Roma" Totti said in the first interview after his last match.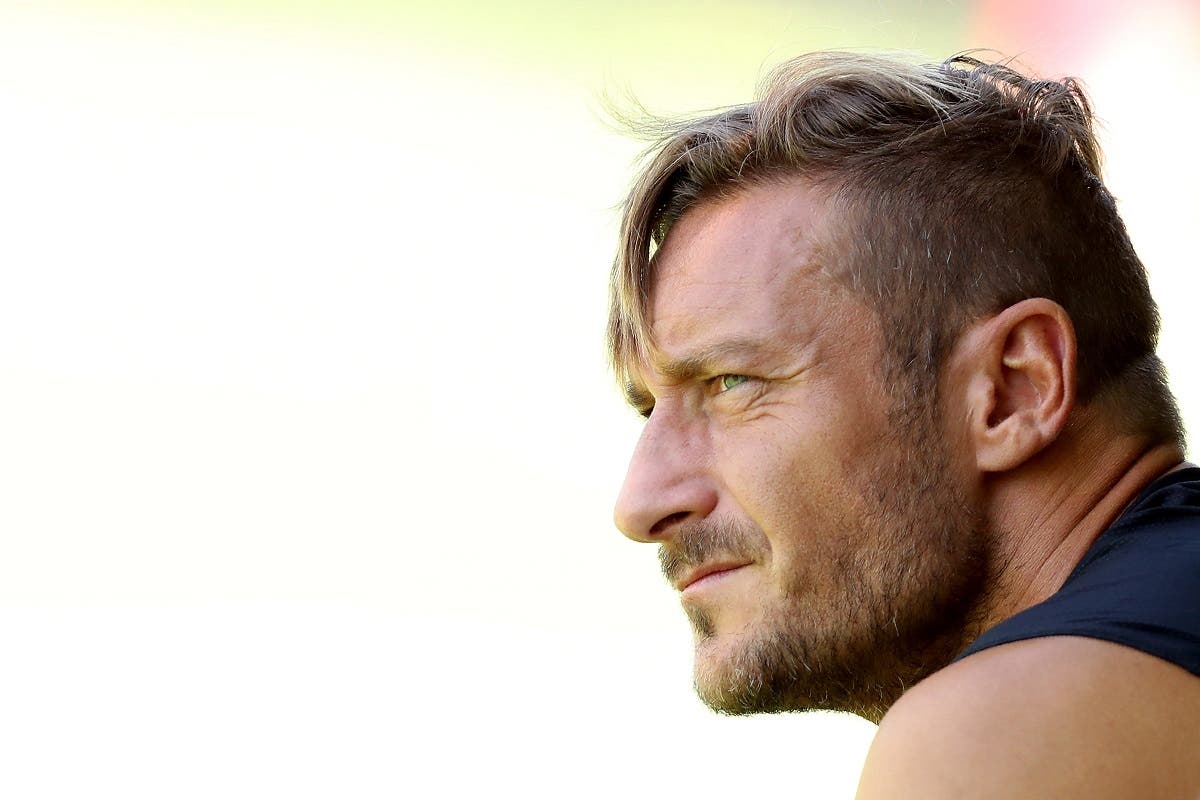 It would be easier to move the Colosseum out of Rome rather than attempt to move Totti out of Roma, as also the Giallorossi's former head coach Luciano Spalletti once said.
The relation between the city and the Italian football player is so strong, that it gets almost religious. The fact that he has the same name of Pope Francis is a coincidence that people in Rome tend to take a little too seriously.
In the end, as they say in Rome, it will still be that "One writes Totti and reads Rome".