Streets near the University of Hail in Saudi Arabia have been named after influential and inspirations women such as late Iraqi-British architect Zaha Hadid and Khadija bint Khuwaylid, the prophet's first wife.

The female students at the university chose to name the street near the engineering faculty after a world-renowned architect Zaha Hadid because of her inspiration in the field of architecture.

Girls volunteering in the university's communication and education center had selected prominent women to name streets after them. It's the first initiative of its kind and the university welcomed the idea and implemented it.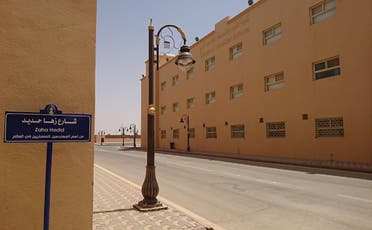 Hind al-Fahad, the center's director, told Al Arabiya that the center's aim is to propose initiatives and ideas and communicate them to the university.

Fahad said that since the university's campus includes more than 22 buildings, the volunteers at the center proposed naming the streets and squares after influential women.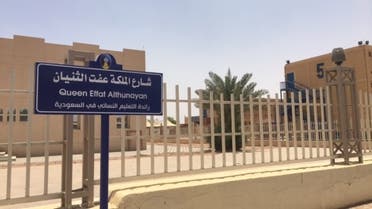 "The streets were named after women who specialized in majors similar to the nearby faculties. For example, the street near the business faculty was named after Khadija Bint Khuwaylid because she was a businesswoman," she said.

Other streets were named after women from our modern history such as after Queen Iffat Al-Thunayan, who influenced Saudi women, Hayat Sindi, a Saudi scientist and others.

Hail University extends over a wide area, and it has more than 7 gates, 14 faculties and several women departments.