Al-Qaeda's relationship with Libya dates back to 1990s, after the Libyan group joined its lines before most of the group's fighters returned to Libya once again. Although a number of its leaders continued to fight within al-Qaeda in Afghanistan, such as Abu Yahya al-Libi, a deputy of Osama bin Laden, in the past decade, however, the group has claimed that they have carried out intellectual reviews inside Qaddafi prisons to give up its loyalty to al-Qaeda.
The group emerged again after the revolution in February 2011 within the lines of the rebels, to spread quickly after the overthrow of Qaddafi's regime through their most prominent leaders and held important positions and functions in the state, like their commander Abdul Hakim Belhadj. But it did not give up its weapons, which were working under several names such as Ansar al-Sharia and Shura Councils in Benghazi, Derna and Sirte, and finally the defense group of Benghazi.
Iyad Ag Ghaly announced in early March that his branch of al-Qaeda in Mali would support the "Jihad defense group of Benghazi" and praised the role played by Al-Sadiq Al-Ghariani by inciting the members of the group to fight.
This was not the first support al-Qaeda has shown for militant groups in Libya. In October 2016, the leader of al-Qaeda in Morocco, Abdul Malik Droudkal (also known as Abu Musab Abdel Wadud) called for supporting the Benghazi Shura Council.
Mubarak Yazid, one of the most prominent leaders of al-Qaeda in Algeria (also known as Abu Ubaida Yusuf al-Annabi) demanded during the siege of the army forces of the region of Qanfouda, the stronghold of terrorism in Benghazi "to lift the siege of what they called Mujahdi Benghazi."
Although the Benghazi Defense Group, formed in June 2016 from the remnants of past terrorist groups, have eventually escaped from Benghazi, they have been linked to the militant groups and al-Qaeda in Libya. Here are some of their leaders and fighters who were designated as terrorists both regionally and internationally:
Al-Saadi Abdullah Ibrahim Bukhazem: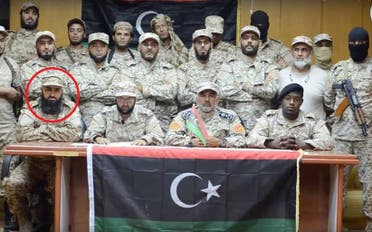 Al-Saadi Abdullah Ibrahim Bukhazem (aka "Al-Saadi al-Nawfali") is a founder and leader of the Benghazi Defense Brigades in Libya -- a terrorist militia designated by the four countries calling for combating terrorism in June 2017.
Al-Nawfali fought with al-Qaeda militants in Iraq before returning to Libya to serve as a commander in Ansar al-Sharia. Al-Nawfali was involved in a March 2017 attack by terrorist militants on Libyan oil facilities west of Benghazi. Al-Nawfali is an associate of al-Qaeda leader Mokhtar Belmokhtar. In 2015, Mokhtar Belmokhtar was targeted in a US airstrike near Benghazi at a gathering of Ansar al-Sharia and other militant leaders at a farm belonging to Al-Saadi al-Nawfali, according to regional media reporting.
Ahmed Abd al-Jaleel al-Hasnawi:
Ahmed Abd al-Jaleel al-Hasnawi is a militia leader in southern Libya. Hasnawi provided logistical support to terrorist organizations in the Sahel region, including al-Qaeda in the Islamic Maghreb (AQIM) and Ansar al-Dine in Mali, according to the UN. In February 2017, Ahmed al-Hasnawi met with Benghazi Defense Brigades leaders, including Ismail Mohammed al-Sallabi, to coordinate operations, according to the UN and reporting from Boshra News Agency.
Mohammed Bakir: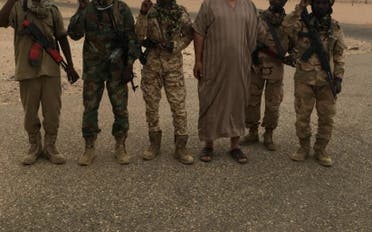 The terrorist Mohammed Bakir, a leader of the Benghazi Revolutionary Shura Council, and the Supporters of al-Sharia group, he is known as the "Bee". He has another name, "the cut off", because he lost his left arm in a battle in the Benina region late 2014. Bakir transferred and distributed an Al-Qaeda group from Mali and other areas to fight in Libya against the army, before he became known as the leading commander of the Benghazi defense group moving between Jafra, Tripoli and Misrata.
Mohammed al-Dursi:
Mohammed al-Dursi, who was sentenced to life imprisonment by the Jordanian authorities since 2007 for terrorist acts, was released and returned to Libya in exchange for the release of the Jordanian ambassador kidnapped by terrorist groups in Libya, "Fawaz Al-Atian" in April 2014.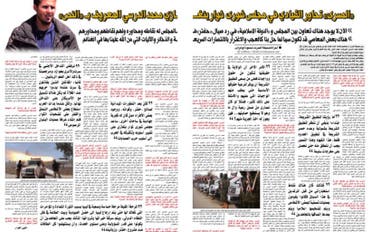 Al-Dursi is one of the founders of the Benghazi Shura Council, he appeared as a leader in an interview with Al-Mesri newspaper published by Al-Qaeda in Yemen in November 2016. He called on supporters in Algeria, Palestine, Syria, Iraq, Yemen, Afghanistan, Burma, Chechnya, Somalia, Mali and Central Africa to join his forces in Benghazi.
Al-Qaeda's media arm in Libya:
Al-Tanasoh institution for culture, information and propagation and al-Nabaa channel is considered as one of the most important channels of the militias in Libya; which often did not hide their relation with the militias, in September 2015, the channel hosted "Abdel-Haii Yousef, one of the world's most prominent leaders of the militias, he was close to Osama bin Laden. Al-Nabaa channel as well declared its early belonging to Al-Qaeda as its founder and owner is "Abdul Hakim Belhadj".