Pakistan court mars Maryam Nawaz Sharif's dream of becoming de jure premier
Islamabad – In the wake of his disqualification as prime minister and member of parliament by a Supreme Court order, the biggest challenge faced by Pakistan's deposed premier Nawaz Sharif was keeping his political party PML-N intact and steering it from behind to complete the remaining one year of the 5-year term of government. His next task, however, was naming his political successor to lead the party.
The party has been functioning as family dynasty over the last two decades, as is the case with other mainstream political parties in the country like Pakistan People's Party [PPP] led by the widower of the late Benazir Bhutto. This fact is truly suggested by PML-N party's name, Pakistan Muslim League-Nawaz.
Sharif acted swiftly to address such challenges in the 12 hours after the decision to sideline him by nominating Shahbaz Sharif, his younger brother and chief minister of Pakistan's largest province, Punjab, as the next prime minister for the remaining term of his government.
Besides, Nawaz's old ally Shahid Khaqan Abbasi was nominated to succeed him as interim prime minster for the mandatory period of 45 days, during which Shahbaz will contest elections of the parliament to succeed his deposed brother. Abbasi is considered as one the most trusted friends of Sharif and is the minister of petroleum and natural resources. He also owns Pakistan's largest private airline, the main competitor of country's national flag carrier.
All eyes on Maryam
Still, these measures seem insufficient for party stalwarts to enable Sharif to maintain his complete grip over his political party, for the fear of cracks and formation of a king's party, as it happened with the party following his ouster in 1999 in a military coup.
"All eyes are focused on Nawaz's eldest daughter Maryam Nawaz, who has been unusually active in the frontline of party leadership during the last four years, to succeed her father as party chief," said a senior party leader. "She is the only child of Nawaz Sharif showing the flair of political acumen and diplomacy, since her two younger brothers lacked such skills," he added.
But, the political fate of Maryam hangs in the balance after the recent decision of the apex court where it was directed to register criminal cases against her husband, father, two brothers and the father-in-law of her youngest sister Asma Nawaz.
The joint investigating team (JIT) established on the directives of Pakistan's Supreme Court in its final report and concluded that Maryam Nawaz is the real and ultimate beneficial owner of the Avenfield controversial apartments. She never declared the ownership of these overseas properties, submitted fake documents and misled the Supreme Court.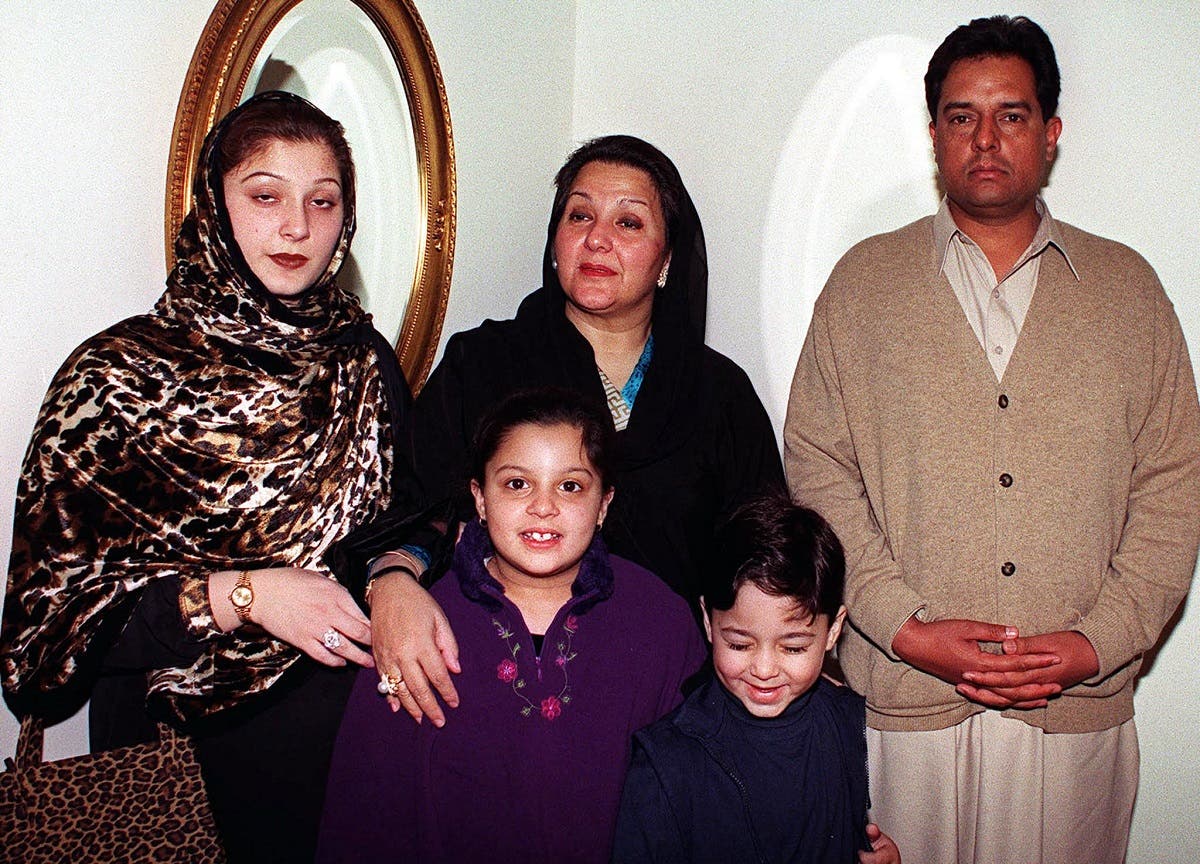 A picture from one of the pages of JIT's report made rounds on Twitter stating that the font used in 2006 declaration submitted by Maryam was Calibri, which was not commercially available before January 31, 2007.
Political stalwarts believe the "succession of Shahbaz Sharif as next prime minister is the stop gap arrangement and he can't permanently replace Nawaz as party chief since it would pave way to transfer party leadership his two sons, Hamza Shahbaz and Salman Shahbaz, who have been active in politics for over a decade and known as quite seasoned politicians".
Political nepotism?
Maryam Nawaz has earned the reputation of her father's protégé and likely successor during the last four years. During that time, she had led party meetings in her father's absence, ignoring the presence of many seasoned and elderly party colleagues with decades of experience, raising many eyebrows across the local media. She had been an essential part of national decision-making and accompanied her father on all the important foreign visits. Her high-profile political role drew strong criticism from opposition groups who questioned her leading role in official government business and foreign affairs, since she was neither a member of parliament nor had a party office. She had often been referred to as "de-facto prime minister" by the critics as a result.
She was made in-charge of Pakistan's social welfare program a couple of years back but had to be removed after fierce opposition criticism. The strongest criticism against her came in recent years after she was made in charge of the ruling party's media cell which ran public relations and lobbying in social and mainstream media outlets.
Notwithstanding all the promising caliber of Maryam, her claim over the political legacy of Nawaz Sharif may not see the light of the day until the host of criminal cases against her and her family are finally adjudicated upon during the upcoming six months by Pakistan's competent courts of law.
Mansoor Jafar, Editor of Al Arabiya Urdu
One senior party leader believes, "Maryam Nawaz will be the ultimate choice to succeed Nawaz Sharif as party head since she has been groomed by her father for the job over the last many years. It is not merely her father's desire but she displays ample political skills handling tough political situations. She inherited politics from both the parents as one recalls Nawaz's wife Kulsoom who braved police highhandedness on many occasions during General [retired] Pervez Musharraf era when her husband was imprisoned in plane hijacking case."
Not only the colleagues of Nawaz Sharif, but his political opponents also believe "Maryam Nawaz has been groomed for taking up the tough political arena in the same fashion as former Pakistani Prime Minister Zulfiqar Ali Bhutto groomed his daughter Benazir Bhutto to develop political skills in quite a tender age."
Notwithstanding all the promising caliber of Maryam, her claim over the political legacy of Nawaz Sharif may not see the light of the day until the host of criminal cases against her and her family are finally adjudicated upon during the upcoming six months by Pakistan's competent courts of law.
________________________________
Mansoor Jafar is Editor of Al Arabiya Urdu based in Islamabad. He can be reached via Twitter: @mansoorjafar