The Tunisian authorities have evacuated dozens of citizens from their homes in the northwestern Ain Draham and Fernana areas, following the outbreak of fire in some of the neighboring forests.
Operations to put the fire down are still underway. The country's heat wave led to the outbreak of fires in some forests in the center and northwest of the country which spread to hundreds of hectares of trees and green spaces. Firefighters are struggling to put the fire down because of the high temperatures and the sirocco.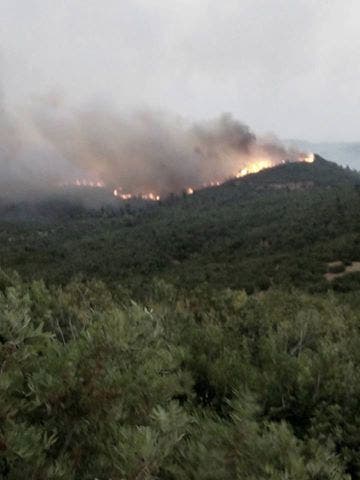 In a statement issued on Monday, the Interior Ministry said that "some of the fires in several areas of Jendouba state in the northwest of the country have been controlled while some are still burning."
"There have been no record of any casualties due to fires in forests, which were chiefly located in the areas of Ain Dharam and Fernana, while the heat wave is making the situation worse," they added.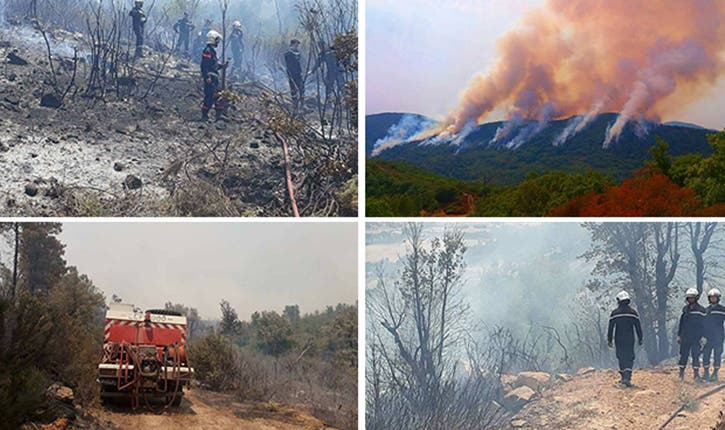 The fire burned several houses, forcing the residents to flee their homes and collect their belongings before the authorities intervened to evacuate them until the completion of the fire operations.
A number of centers have been prepared for accommodation. Similar fires have erupted in Algeria, Morocco, Italy and France, which have led to the evacuation of thousands of people to safe areas due to the heat wave experienced in this period.