Abu Ghazi stood smoking a cigarette outside what used to be his home in Mosul's Old City, where only the sound of the footsteps of a few soldiers on patrol and twisted pieces of metal and fabric flapping in the wind disturb the eerie silence.

"They should just bulldoze the whole thing and start over," he said, gazing at the rows of collapsed buildings with their contents strewn across the upturned streets.

"There's no saving it now, not like this."

Hundreds of yards away on Wednesday Federal Police shot an ISIS fighter as he emerged firing his gun from an underground tunnel on Makkawi Street.

Similar stories have been reported by aid workers and residents of West Mosul in the past few days.

"West Mosul is still a military zone as the search operations are ongoing for suspects, mines and explosive devices," a military spokesman said.

"The area is still not safe for the population to return."

However, in nearby Dawrat al Hammameel, with machines whirring in his workshop, Raad Abdelaziz said he has encouraged neighbours to return despite the still very real danger weeks after the government declared victory over the extremists.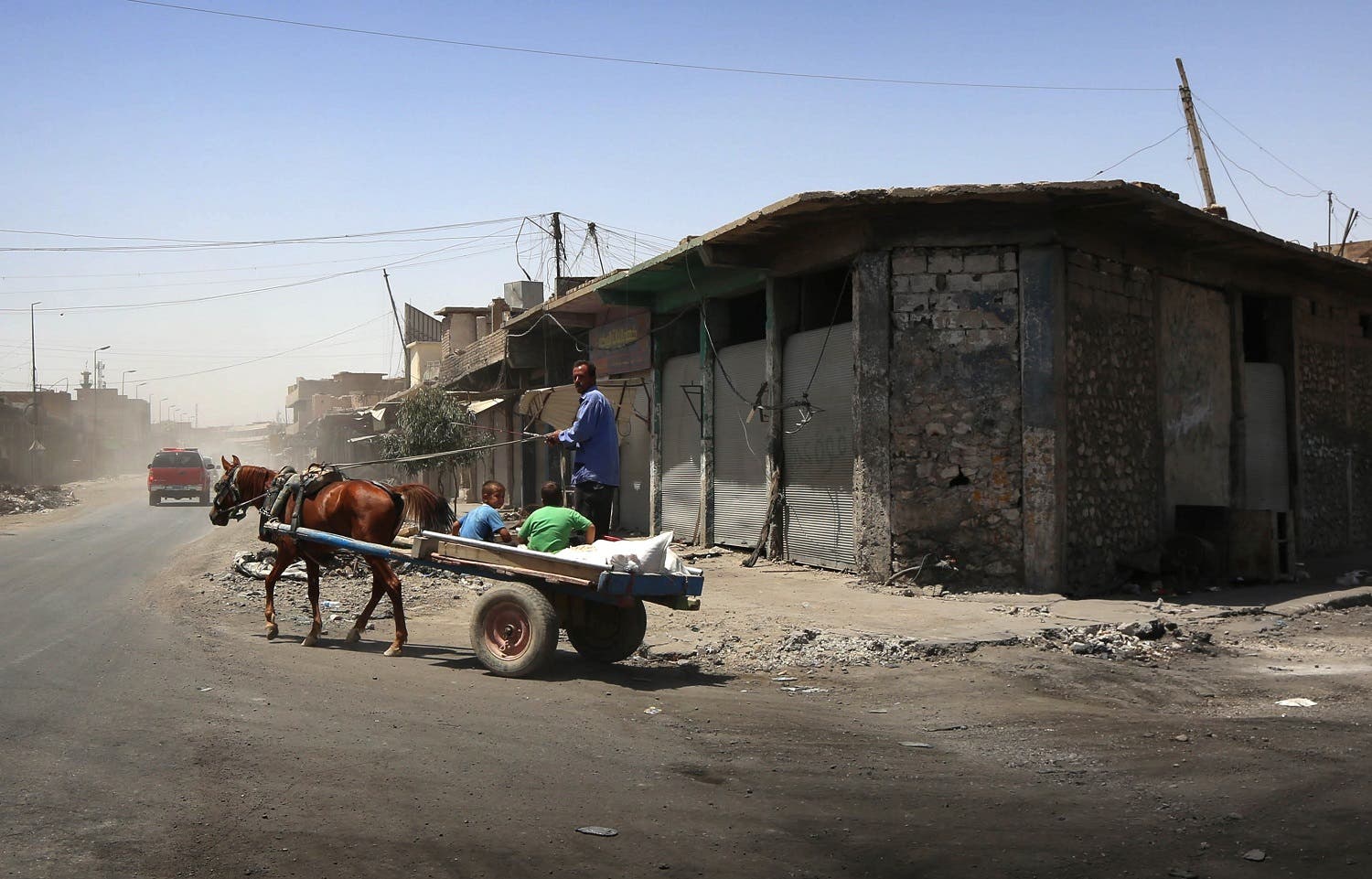 Iraqis ride a cart in western Mosul's old city on July 30, 2017. AFP
Flocking over the pontoon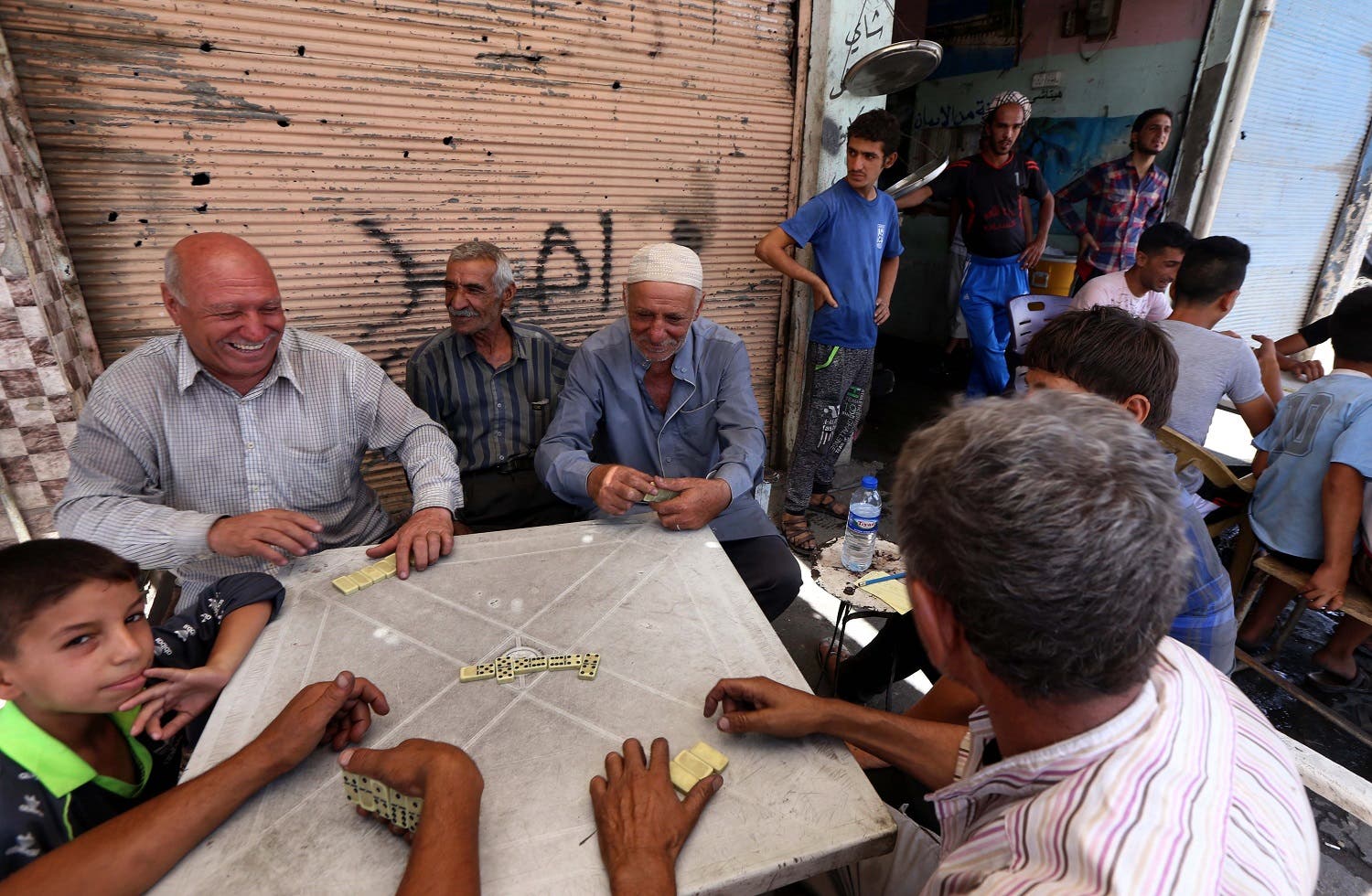 Iraqi men play dominos at a cafe in the old city in west Mosul on July 30, 2017. AFP
Pungent reminder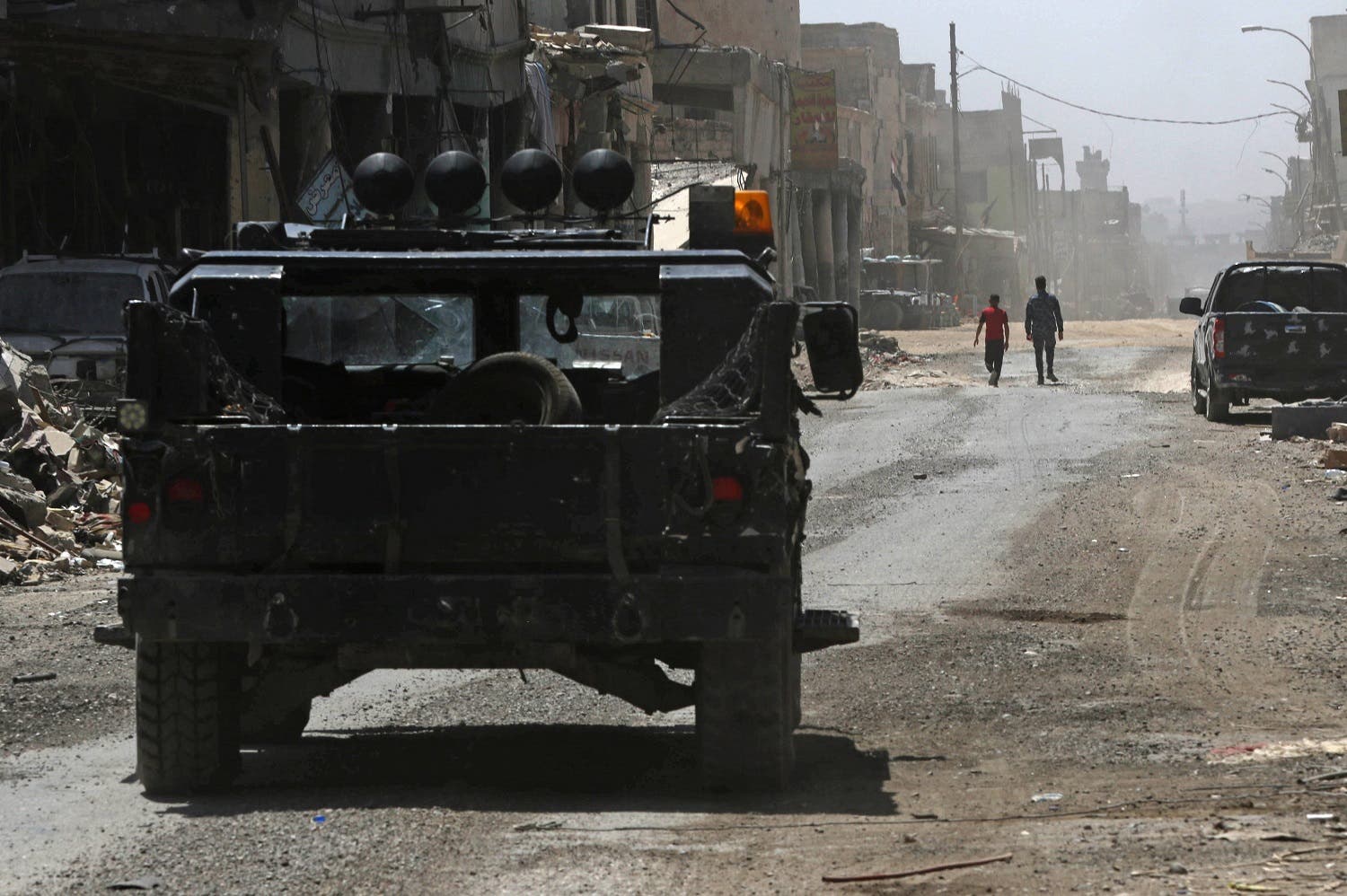 Iraqi forces patrol the old city in western Mosul on July 30, 2017. AFP
SHOW MORE
Last Update: Wednesday, 09 August 2017 KSA 21:37 - GMT 18:37