Muslim who shielded Filipino Christians in ISIS-held Marawi says he's no hero
Although media outlets in the Philippines and abroad have called him a Muslim hero, Norodin Lucman says there is nothing heroic about his act of saving at least 64 Christians from ISIS militants in the city of Marawi.
Lucman, who has studied Islamic Jurisprudence in Mecca, Saudi Arabia, told Al Arabiya English that he was just doing his duty because Islam teaches that no one's life was more valuable than someone else's.
"I was not playing the hero. It just so happened that I was at my house in Marawi city when the fighting first broke out. I knew there were some Christians working on nearby houses as carpenters and construction workers and I told my people to bring them to my house to avoid the cross-fire," Lucman, a former politician and Muslim clan leader, said.
A rebellion in the city of Marawi had just broken out by Filipino extremists who pledged allegiance to ISIS, and the militants, many of them youngsters, were executing any Christians they came across who could not recite a word of Islam's holy Quran.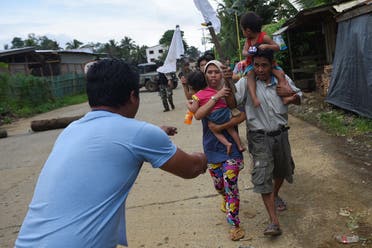 Initially, Lucman and his Muslim employees thought the fighting would only last a few days. Along with the 44 Christians taking refuge inside his house, they numbered around 74 individuals with only a week's worth of supplies to sustain them. They rationed the food supplies but began to worry once the battles entered the twelfth day and Lucman ran out of water.
It quickly became clear that they were in a life or death situation and that was when the Muslim clan leader decided they had to evacuate the city. He slowly taught the Christian group, made up of both men and women after Christian families in the surrounding neighborhoods joined him, in reciting the Islamic phrase "Allahu Akbar", or "God is Great" in English.
The men carried the children while the women were dressed with their heads covered in the hijab. Snipers on roof-tops proved risky as they made their terrifying walk to freedom. They approached a bridge that would lead them to the other side of town to complete safety when they came across an ISIS militant who blocked their path.
Fortunately for them, the militant recognized Lucman given his years of reputation as a Muslim clan leader in the southern Philippines. They would walk to freedom unscathed.
ISIS abandoning the Middle East
The ISIS-linked Maute terrorist group, along with the much more established extremist group of Abu Sayyaf, launched a rebellion with an attack on Marawi on May 23, displacing around 389,300 individuals as of July 1.
The battle for Marawi has killed at least 562 extremists, 45 civilians and 128 state troops, according to the Philippines' Armed Force Spokesperson Brig. Gen. Restituto Padilla.
South-East Asia observers say that the militant onslaught that began 12 weeks ago came as no surprise given ISIS's major losses in the Middle East, especially in Iraq's Mosul and Syria's Raqqa.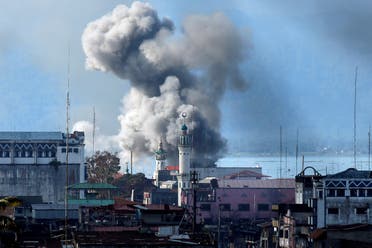 But despite those loses, extremist groups are increasingly looking toward the east in countries like the Philippines and Indonesia as al-Qaeda remain steadfast in holding hotspots in West and Northern Africa.
Filipino President Rodrigo Duterte was in Russia when the insurgency in his country's south erupted and immediately cut his state visit short. Soon after, the expected happened when he declared martial law in the Mindanao region.
Many fear that Duterte's actions would mean a similar return of Philippines' dark past when former President Ferdinand Marcos declared martial laws during the 1970s that were marked by grave human rights abuses, violence, and corruption.
Despite his tale of bravery, Lucman continues to maintain he is no hero. "I wasn't playing the hero, honestly. Just like my story, there are other stories of Muslim employers in Marawi who refused to abandon their Christian employees throughout the ordeal," he told Al Arabiya English.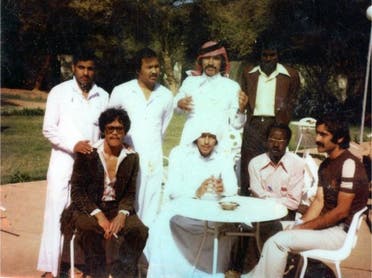 Lucman, who was born in the southern island of Mindanao, credits his studies in Islamic Jurisprudence at Umm al-Qura University in Mecca, Saudi Arabia. He credits the university for instilling in him what he says arer the true teachings of Islam. Perhaps ironically, his time at the university coincided with al-Qaeda mastermind Osama bin Laden's tenure as a student.
"I studied in Mecca. I studied in Cairo. We were taught that Muslims and Christians were brothers in religion. The Quran even says that we have to protect people from other religions as part of humanity," he said.
"The whole ordeal just goes to show that the fighting in the Philippines is not between Muslims and Christians as many people were quick to stand up and defend their countrymen," Lucman said.