Who is 'Abdul Nabi' who pledged allegiance to Bin Laden, and then to Baghdadi?
The news of the surrender of the Yemeni militant, Khalid Abdul Nabi, who was handed over to the security forces in Yafa, south of Yemen lately, has received great attention.
It is being scrutinized by the security department of the legitimate government in Yemen, and those interested in radical groups as well, who describe Nabi as the 'black box' of al-Qaeda militias .
Who is Nabi, and what is the secret of his relationship with Osama Bin Laden and Abu Bakr al-Baghdadi?
Khalid Mohammed Abdul Nabi al-Yazidi, the leader of the Abyan-Aden Islamic Army, was born in the Yazidi tribe in the Yafi district of Lahj province, north of Aden.
In 1998, Abdul Nabi founded the so-called Abyan-Aden Islamic Army.
Despite his pledge of allegiance to Osama Bin Laden, the leader of al-Qaeda, and his relationship with a number of prominent leaders of the militias in Yemen and abroad, Nabi, who changed his name to 'Abd Rab Al Nabi,' preferred to be free without joining a specific group.
'Unity' war in Yemen
He participated with a group of Yemeni 'Mujahideen' in the so-called 'unity' war against the separatists in the summer of 1994, along with government forces, in conjunction with the bilateral agreement that brought together Ali Abdullah Saleh and Abdul Majid al-Zindani to summon the radical Yemeni fighters from Afghanistan to participate in the fight taking place in Yemen.
His name has been linked to many of the violent actions in Yemen, including bombings and assassinations of security officers, along with the kidnapping of 16 foreign tourists in 1998, which resulted in the killing of four hostages.
Members from Nabi's group were also involved in the suicide bombing of the USS Cole on October 12, 2000, while it was in the Yemeni port of Aden, which resulted in the death of 17 US Navy personnel.
His group also emerged in June 2003 in the confrontations at the rugged mountains of Hattat and he adopted the mountainous region as a fortress for him andhis armed group of fighters.
In 2004, the 'Sahwa Net' website, run by the 'Yemeni group for Reformation', held a secret meeting between the leadership of the militant organization and the so-called Hattat group led by Khalid Abdul Nabi and a number of members of the group with security and military leaders in Abyan province
In August 2008, Yemeni security forces fought with members of Abdul Nabi group in Abyan province
At that time Khalid Abdul Nabi agreed to have a dialogue with Ali Abdullah Saleh, which resulted in a bilateral agreement that guarantees the latter's support in fighting the Shiite rebels in the north and the separatists in the south in return for his release and all his fighters.
Abdul Nabi was released in 2009 as part of a general amnesty of about 175 Islamic fighters, and returned to Abyan, the center of his power, to restore his influence again and gather his fighters.
Khaled Abdul Nabi, known as 'Abu Basir', met with Osama Bin Laden during his last visit to Saudi Arabia in 1991 in Jeddah. 'Abu Basir' had lived in Saudi Arabia since 1983, and the meetings continued between them until Nabi pledged their allegiance to Bin Laden.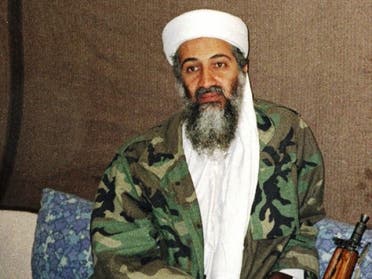 Nabi returned to Yemen in 1994 with a group of fighters loyal to Bin Laden and on his orders to participate in the separatist war. Despite his connection Bin Laden, he refused to join the 'Ansar al-Sharia' group, the branch of al-Qaeda in Yemen, due to various reservations, until the relations became hostile and estranged following his support and pledge of allegiance to the ISIS leader al-Baghdadi.
As for the details of his pledge to al-Baghdadi after his earlier allegiance to Bin Laden, which he described as a 'minor' allegiance, he said: "If Sheikh Osama Bin Laden… was alive he would have pledged to al-Baghdadi…, and we believe in al-Zawahiri that he is a human being and not an angel or a prophet, and he might be wrong or right as all human beings."
Ties with Saleh
Nabi was forced to justify himself for having earlier worked for the benefit of Saleh and towards his political security and has been accused by some elements of 'Ansar al-Sharia', for the attack by his group on a medical convoy which resulted in many deaths, along with the escape of a number of al-Qaeda elements involved in the bombing of the Destroyer USS Cole.
Nabi also revealed the depth of the relationship and support he and his group gave to the successive leaders of al-Qaeda, including Abu Basir al-Wuhayshi, a close associate of Bin Laden. Wuhayshi left Afghanistan in 2002 for Iran until he was arrested and deported to Yemen. He succeeded in escaping from prison in 2006 with 26 other militia members and was elected head of al-Qaeda group in Yemen in 2007 and then head of AQAP when the Yemeni and Saudi branches of al-Qaeda merged in 2009, until he was killed in a US drone strike in 2015.