The convoys of the pilgrims to Mecca have been traveling since Hajj was set as the fifth pillar of Islam for Muslims.
Along the ancient pilgrimage routes, people have seen benefits in trade, cultural exchange and knowledge sharing that eventually influenced the social structure of communities on those routes.
The Hajj routes have become bridges of communication between Islamic cities and kingdoms for centuries.
Hajj routes through the centuries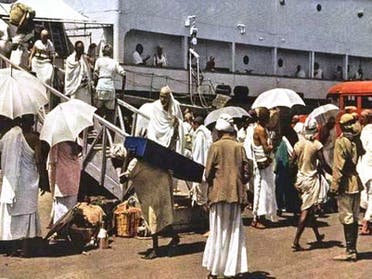 The pace of movement in past centuries has been heavy on the Hajj routes, which were not only used for pilgrimage, but for communication, travel and trade.
The most famous Hajj routes were the Iraqi pilgrim route, the Shami (Levant), Egyptian, Yemeni and Omani routes.
Caliphs and Muslim sultans for centuries paid special attention to the Hajj routes, as evidenced by the role of a Hajj Emir.
Hajj Emirs sponsor pilgrims by acts such as setting up stations on the roads to provide food, water and other travel needs.
In the era of the Caliph Umar ibn al-Khattab (634 - 644 AD), special attention was given to the Mecca- Medina road. He even established a rest house in Medina for pilgrims and passers-by.
(SPA)