In Yemen's scenic Hutaib village, an Indian connection dates back centuries
One might be forgiven for seeing pictures of Hutaib village in Yemen and either thinking of them as nothing more than illustrations.
But the photos of the famed hill-top houses of Hutaib village near Sanaa are real, with real families who live most of their lives cultivating the lands around the mountains while living above the clouds during the winter seasons.
Dubbed Yemen's "most charming city," Hutain is located in the Haraz inside the mountainous district of Manakhah, west of the capital Sanaa. Visitors usually visit the village to admire the tops of the mountains where hundreds of houses have been built over the years.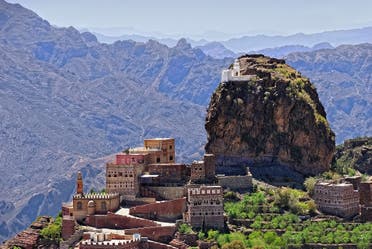 Visitors of the village are often dazzled by the sight of fog slowly crawling to embrace Hutaib as the houses hang on the chests of the mountains, making the scenery for one rare artistic masterpiece.
Although the Hutaib village is located at an altitude of up to 3,200 meters above the surface of the earth, the atmosphere around the village is actually quite warm and moderate. During the winter, the atmosphere is very cold in the early morning, but as soon as the sun rises, a warm and beautiful climate takes over.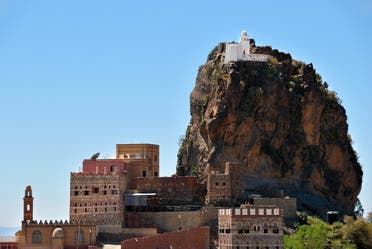 According to historical accounts, the village was once a stronghold of the al-Sulayhi tribe, who built the village during the eleventh century to protect themselves from enemy attacks.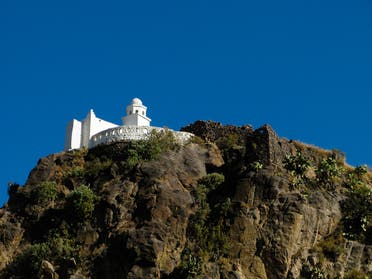 The village, which combines both ancient and modern architecture with rural and urban features, is now the stronghold of the "al-Bohras or Al-Mukarrama" people, as they are called in the Yemeni community.
They come from the Ismaili (Muslim) sect led by Muhammad Burhanuddin, who lived in Mumbai and who visited the village every three years until his death in 2014.
Over the years, the village has been host to a historic shrine and tomb of Hatem Mohieddin, which attracts tens of thousands of followers of the Bohras every year to visit him.