Syrian Zahraa Sobhy, whose battered face made headlines across Bahrain and the Gulf after being attacked by her ex-husband, has been exclusively interviewed by Al Arabiya this week.
Sobhy, who is based in Bahrain, said that her husband had filed for divorce and the court had granted her custody of her five children.
She said: "He wanted to kill me. He wanted me to give up the custody of our children. He told me today I will kill you, and when he hit me, I think he thought I died, so he fled with our daughter."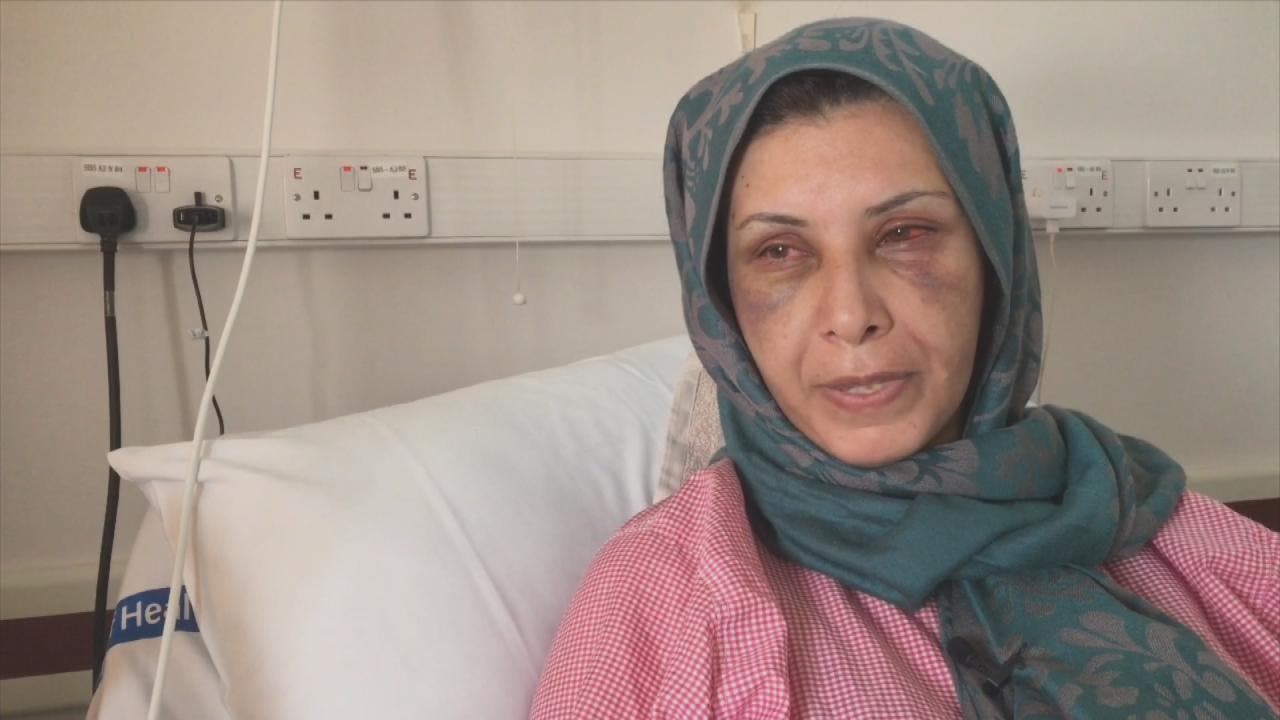 She currently is being treated at a hospital in Bahrain.
She added: "The Bahraini government has not failed me, but I am afraid of being released because he is always threatening to kill me."
Sobhy's lawyer explained that the offender went to the victim's house and assaulted her by beating her to the ground. He confirmed that the Public Prosecution is currently investigating him and he is currently detained pending investigation.
"My client is afraid that his release would mean a death sentence of her, her room is heavily guarded in the hospital where she is being treated," he said.
The Syrian mother-of-five previously said that it was not the first time that her husband physically abused her. She said that he intended to kill her during the last attack by grabbing her head and hitting it against the ceramic tiles on the floor until she lost consciousness.
The woman suffered several wounds and bruises for five days before being shifted by ambulance to the Salmaniya Medical Complex.