After being arrested last July by Iraqi forces, following the liberation of Mosul from ISIS, many stories broke out about Linda Wenzel, a German girl found under the rubble of a house in Mosul, who was only 16 years old when she joined ISIS.
In an interview with Al-Qatha'a, a newspaper run by Iraq's Supreme Judicial Council, Linda revealed the details of her grooming.
She revealed that she has been groomed by a Jordanian girl called Fatima who put her in touch with a Sheikh living in Germany called Abu Khaled.
The girl who appeared in the court two days ago stated that Abu Khaled, an Imam in a mosque in southern Germany, told her that he could not meet her because she is a woman and it's not permissible to be alone with her. Furthermore, she disclosed that he gave her some books about Islam written in German while Fatima involved her in a number of extremist forums.
Linda, who appeared in court with a veil on her head, added that she later discovered that Abu Khaled did not meet her for security reasons as he was under surveillance by the German security services.
According to the magazine, Linda, now 17 years old, is most remorseful about leaving her country. She has spoken directly to the judge and confirmed that she wishes to return to her country.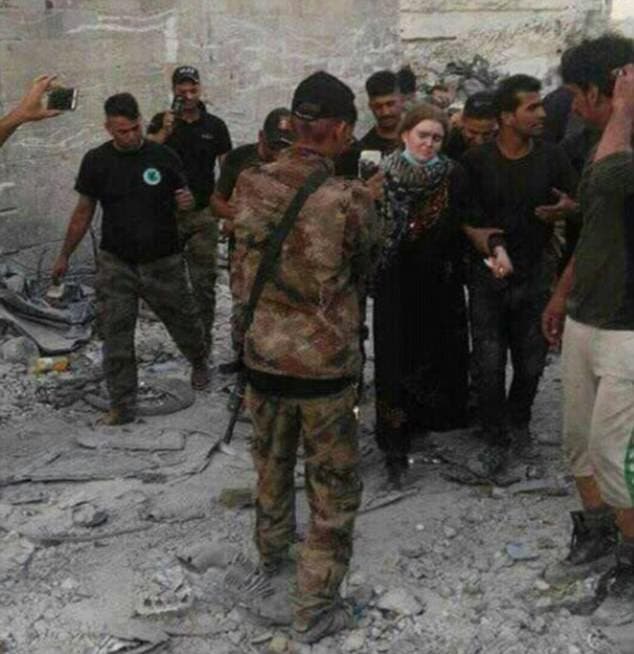 Marriage over the phone
Linda made the acquaintance of ISIS fighter Abu Usama al-Shishani through these forums. He convinced her to join the organization and to travel to the "land of the caliphate" promising to marry her.
After her relationship with her family deteriorated, Abu Usama advised her on how to rig travel documents to get to Turkey. When Wenzel arrived in Turkey, Abu Usama had fled to Syria but the promise of marriage stood firm and they got married over the phone.
After the marriage, the bridegroom asked her to go to the Turkish-Syrian border where she found a group of Chechens who took her on foot for 3 hours journey through illegal smuggling routes to Syria.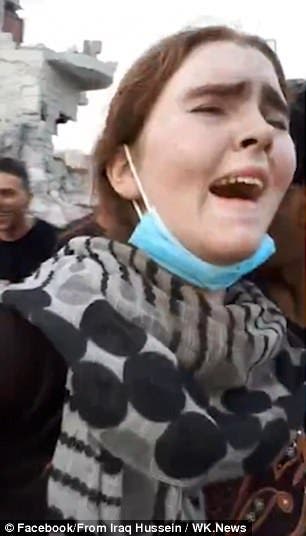 From Syria to Mosul
After meeting with her husband, the ISIS bride spent one day near the 'big house' in Syria, after which all the married women and children were brought into Iraq, to Mosul, the stronghold of the 'Caliphate'.
In Mosul, Linda lived in a large camp for a month. After that, she moved to her marital home, where she sometimes reunited with Abu Usama. She spent most of her time alone and the only visitor was the wife of the head of the organization's administrative board for the distribution of food and necessities.
3 months later, Linda received the news about her husband's death.
A while later, as Iraqi forces approached Mosul, Linda claims that she wanted to go back to Germany but the organization prevented her and gave her $ 200 in compensation for her husband's death.
As Iraqi forces approached, the organization gathered women in a hospital where she was found and taken to the Iraqi Judicial authorities.