The Sudanese street has rejoiced in Washington's decision to lift economic sanctions on Sudan, with many expressing their hopes that their situation would change for the better after this decision.
For its part, the Sudanese government welcomed in a statement the decision of United States President Donald Trump to lift economic sanctions imposed since 1997. Khartoum expressed its thanks to Saudi Arabia for its efforts to lift the sanctions.
"The sanctions have finally been removed, we are happy thank God. After 21 years of suffering, we can now celebrate," one young man told Al Arabiya as a parade of cars adorned with the Sudanese and American flags took to the streets of the capital Khartoum.
"The country should benefit from it, and stop the suffering of the Citizen," another man said.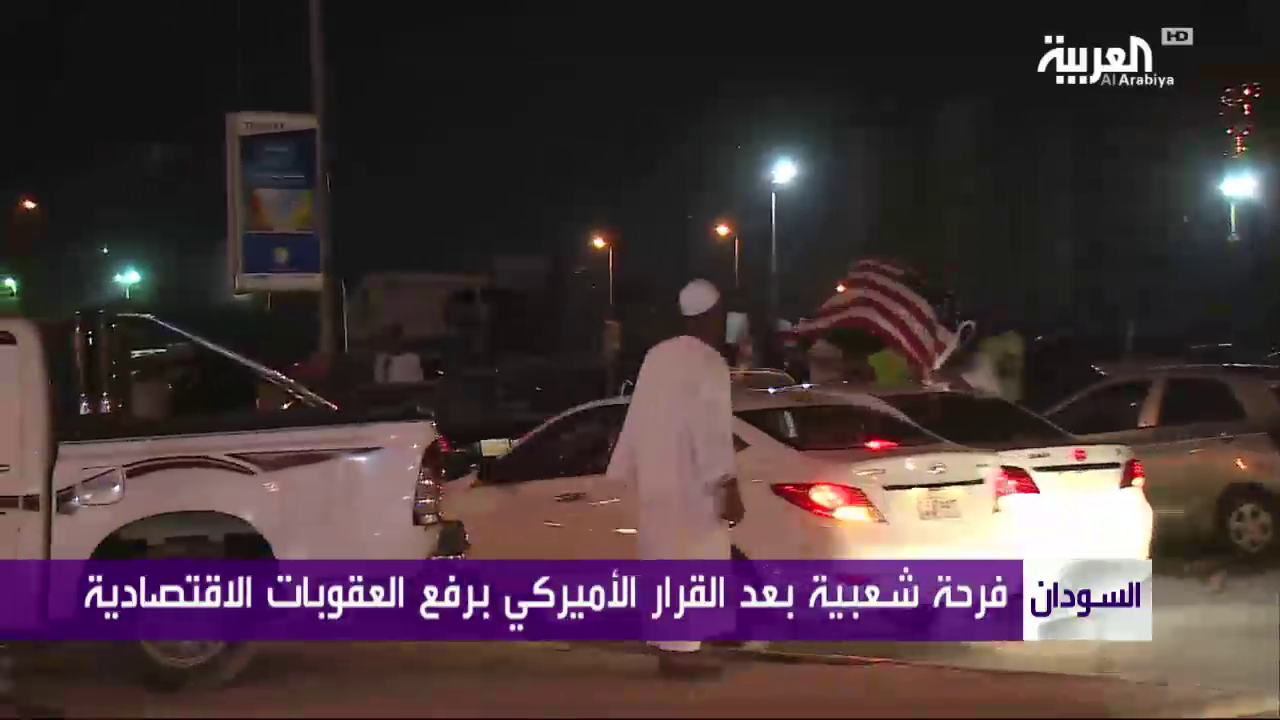 One man whom Al Arabiya spoke to said he was happy for another reason: using his smartphone. "I am mainly happy because we will not need the VPN anymore to upload any applications," he said.
Othman Marghany, Chief Editor for Al-Tayyar newspaper, said that while Sudanese citizens had cause to celebrate, forward thinking on Sudan's relationship with the US moving forward must be prioritized.
"Is it going to be just a moment of happiness by the decision and the end of several trials and long way to stop the sanctions over Sudan and restore relations with USA. But it can also be considered as a new beginning for a new relationship which might need a lot of political considerations for the Sudanese internal affairs," told Al Arabiya.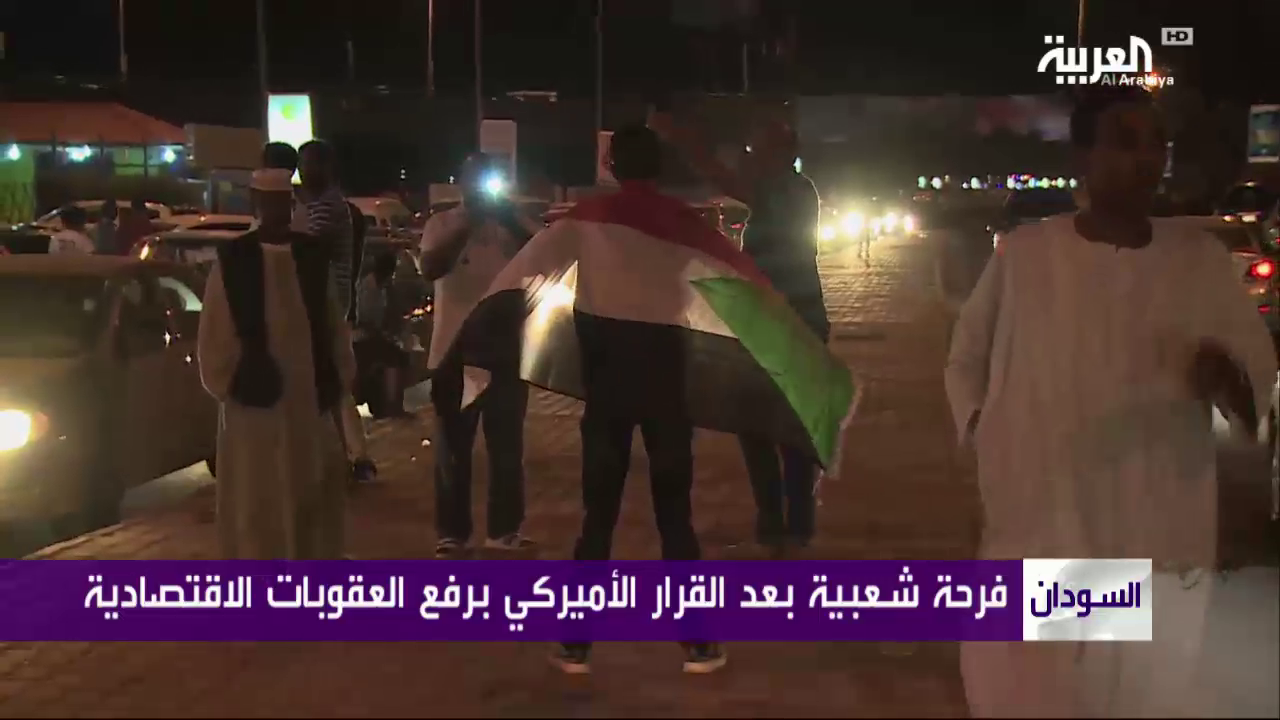 On January 13, Sudan President Omar Hassan al-Bashir thanked Saudi King Salman and expressed his gratitude for the efforts exerted by Saudi Arabia to lift the sanctions in a telephone call.
"The Saudi and the Gulf role turned the situation, and the decision of the Sudanese government to get out of the Iran and Hamas correlation to the Gulf coalition was well planned and it was a successful one; Crown Prince Mohammed bin Salman made huge efforts as well," Political Analyst Abdul Baqey Abdul Zafer said.