EXCLUSIVE: How extremists smuggled $1 billion in cigarettes to finance terror
Smuggling cigarettes has become such a profitable business for extremist groups, so much that former Algerian military commander of al-Qaeda in Maghreb extremist Mokhtar Belmokhtar was also known as Mr. Marlboro.
More than three quarters of all cigarettes smoked in Libya are illicit, as over 13 billion cigarettes in the Maghreb region in 2016 had illegal origin now that smuggling has become one of the main sources of financing of extremist groups in the Middle East.
"Conflicts in the Middle East are making smuggling a very profitable source of income for terrorist groups because of the porousness of the borders and lack of material and manpower of the security forces in some regions such as the Sahel," said Dalia Ghanem-Yazbeck, an El Erian Fellow at the Carnegie Middle East Center in Beirut.
Extremist groups used to rely on kidnapping, ransoms, extortion to finance their illegal activities, but now smuggling has become more profitable.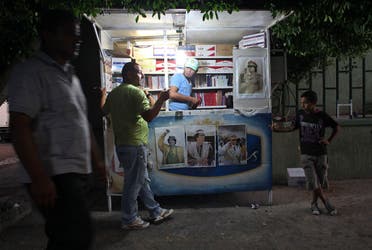 The total value of illicit tobacco trade in North Africa is thought to exceed $1 bln. The United Nations Office on Drugs and Crime (UNODC) estimates that Africans smoke 400 billion cigarettes a year, of which 60 billion are bought on the black market.
"In the Sahara region there were many international companies before so there were more possibilities for terrorist groups to kidnap foreign citizens and ask for ransoms, but the situation changed a bit. Many companies have left the region and terrorist groups had to find new funding sources, and smuggling for instance is one of them" Ghanem-Yazbeck, who worked for the University of Versailles in France and at Williams College in the United States, told Al Arabiya English.
Using Salafi ideology as a loophole
According to a 2017 KPMG report "Illicit cigarette trade in the Maghreb region", illicit cigarette in Maghreb represented over $565 mln in lost tax revenues in 2016.
This huge amount of money went directly in the hands of illegal groups, including extremist organizations.
"Sometimes terrorist groups are not directly involved in the smuggling activities because it would go against their Salafi ideology which bans illicit activities, so these groups would tax them in return for their protection, protection of their convoys and so on" said Ghanem-Yazbeck.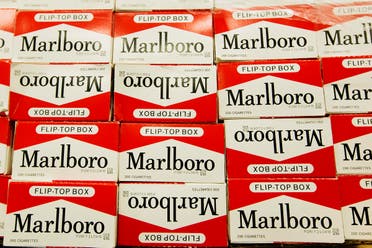 Cigarettes are a profitable product when it comes to smuggling because of the gap between the expensive cost of cigarettes in Europe and the much cheaper price of production, according to Ghanem-Yazbeck.
Beside cigarettes, there are many other products subject to smuggling. Morocco, Algeria, Tunisia and Libya all subsidize staple products from bread to sugar, oil and construction materials which creates price difference and an incentive to smuggle goods across borders.
ISIS generated an estimated $2 bln in revenue in 2015, largely due to smuggling of oil which at one stage generated on average $1.3 mln a day, according to 2016 Global Terrorism Index report published by the Institute for Economics and Peace.
"It's hard to fight this illegal business that provides resources to terrorist groups to finance their activities. Many people in the Middle East are now involved and live out of this business. If we want to stop the smuggling business we need to give alternative jobs to the people and border communities that are involved in these activities" Ghanem-Yazbeck concluded.