Cigarettes and tobacco products have suddenly shot up in prices but is this enough to curb smoking? Saudi Arabia doubled the price of cigarettes and tobacco products in June and UAE has followed suit this month.
The tax saw cigarettes go from 9-12 riyals to 18-24 riyals in Saudi Arabia while some of the popular brands cost about AED 22 in UAE now. Though experts approve of the step, they believe a comprehensive strategy is required to deter people from taking up smoking and encourage smokers to quit.
Dr. Wael al-Mahmeed, a consultant cardiologist in Abu Dhabi and president of the Asia pacific society of cardiology, said it will definitely reduce smoking particularly in the low income bracket because the price has been doubled. "The high income brackets will not be affected much, because the prices are still quite low compared to Europe," said al-Mahmeed. An average pack of 20 cigarettes costs over £7 (AED 33) in UK.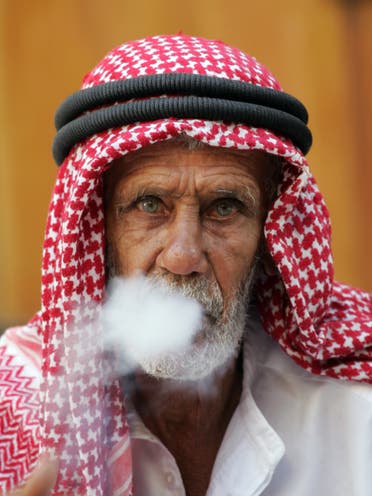 "It's too early to measure impact because a lot of people have been hoarding cigarettes in the last few months knowing that the prices will go up," commented the doctor who has served as the president of the Emirates Cardiac Society in the past.
"Many people in the lower income bracket are also suffering from heart disease due to smoking. I'm quite optimistic that when the government sees the revenue coming in they are going to continue doing this. This is an easy source of revenue that has been used for years in the West. Here it has only started now," he commented.
Restricted allowance
Some people will find alternatives but those who don't think about it seriously or haven't been monitoring the prices will be deterred, believes the expert. The doctor hopes that the high prices will deter young people who have a restricted allowance.
"We need to have no smoking in areas. The rules about places where people can smoke could be toughened up and more smoking cessation clinics could be introduced. Just taxation by itself will not be sufficient. Plain packaging of cigarette packs should be introduced," he recommended.
With a tax of over 80 percent on a pack of cigarettes, taxation on tobacco in the UK is already the highest in the European Union.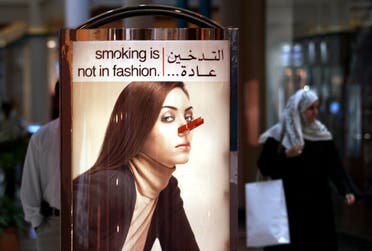 Action on Smoking and Health, a campaigning public health charity in UK that works to eliminate the harm caused by tobacco found that fewer than 1 in 5 (17 percent) of adults in the United Kingdom now smoke. Smoking rates have more than halved since 1974 when 51 percent of men and 41 percent of women smoked.
In 2015-16 the UK government received £9.5 billion in revenue from tobacco tax (excluding VAT). In 2015-16 the government spent £5.3 million on mass media campaigns to support people to stop smoking and £33.2 million on stop smoking medication.
Clear evidence
Deborah Arnott chief executive at Action on Smoking and Health, said: "The evidence is clear that the most effective way of reducing smoking prevalence is a comprehensive strategy which includes not just increasing taxation but also a range of other measures such as banning advertising, helping smokers to quit, running mass media and education campaigns."
What kind of impact have the high taxes on cigarettes in UK had? "We have a comprehensive strategy in UK so it's hard to know what is down to the taxes and what to other policies." She went on to say that it is not the tax itself that reduces smoking uptake and encourages quitting but the impact tax has in reducing the affordability of tobacco.
"The less affordable cigarettes are the fewer young people will take up smoking. Affordability is not just about the prices the tobacco industry charges but how they relate to incomes in a society. It's also about how much cheap and illegal tobacco there is and how acceptable it is to buy illegal tobacco. If you can get cheap illegal tobacco, it becomes more affordable and some can continue smoking," said Arnott.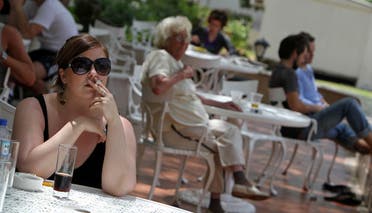 Younger people are more price sensitive and so are poor people, commented the expert. Thus, an increase in prices "will have a greater impact on those people to quit. However, those who don't quit are having to pay higher prices which means their ability to spend on other more important things is reduced. For that reason, we think governments have a responsibility to use some of the revenues they raise through taxation on measures to help smokers quit."
The best way to get young people not to take up smoking is to get their parents to quit, believes the expert. In UK, the evidence shows that the child of a smoker is three times more likely to grow up to become a smoker themselves.
Prevention campaigns
"The UK has seen youth smoking decline even more rapidly than adult smoking despite the fact the government strategy hasn't focused on campaigns targeted at children but a comprehensive approach which reaches everyone. The tobacco industry likes to promote youth smoking prevention campaigns as an alternative to the ones that actually work. The industry likes to say smoking is an adult choice and is not for children. This is more likely to encourage children to smoke than put them off," she added.
Dr. Fatimah El-Awa, regional advisor of Tobacco Free Initiative at World Health Organization Eastern Mediterranean Region believes the increase in prices is a good decision line with WHO recommendations.
WHO Framework Convention on Tobacco Control article 6 and its guidelines calls for applying excise tax system on tobacco products and also on retail price basis, which is being applied.
"This indeed will contribute to reduction of prevalence of comprehensively implemented with other tobacco control measure based on the WHO FCTC," said El-Awa.
The expert recommends studying the impact after implementation, as evidence from other countries is showing that comprehensive tobacco control measures including high taxes leads to reduction in prevalence of smoking.