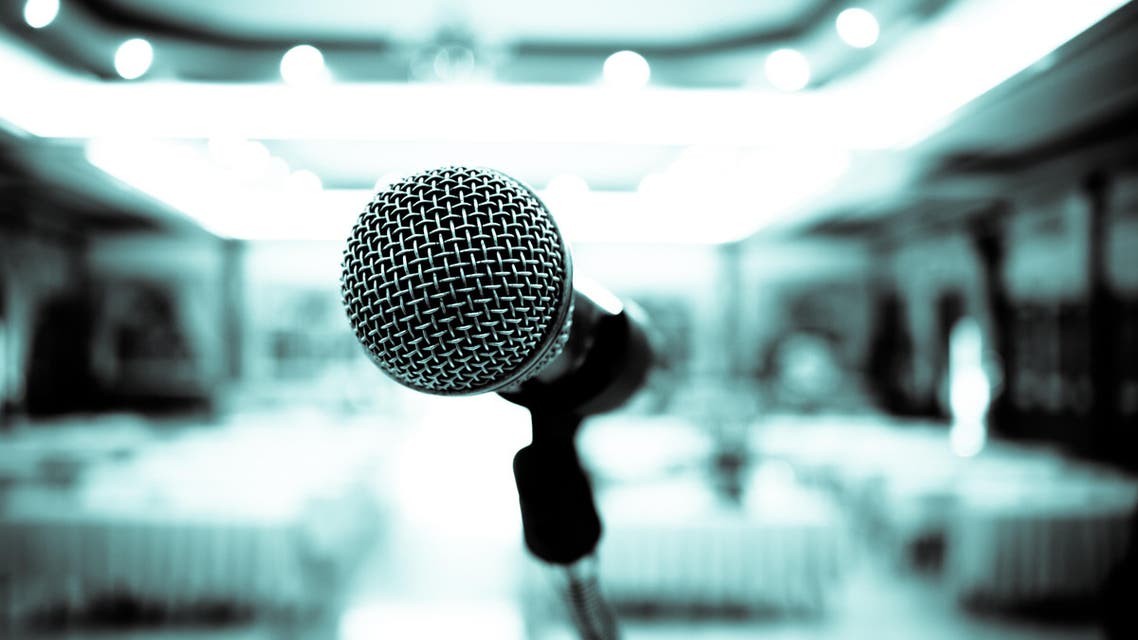 'Use microphones, we can't hear you,' Indian lawyers tell Supreme Court judges
India's top judges should speak a little more loudly and clearly so that everyone can hear them in the courtroom without missing a syllable, according to an unprecedented plea by a group of young lawyers.
The group, which includes practicing lawyers and law students, has strongly recommended that all 24 Supreme Court judges use the microphones on their tables so that they are audible above the din during packed hearings. The judiciary, especially the Supreme Court, enjoys a special place in the world's largest democracy and judges are known to guard their turf fiercely. Given how touchy their lordships are about their privileges, the new demand has raised many eyebrows in the legal fraternity and elsewhere.

According to a report in The Hindu newspaper, the lawyers' collective called Whistle for Public Interest (WHIP), has requested Dipak Misra, Chief Justice of the Supreme Court, to make the use of microphones mandatory within a fortnight, or it would consider its request "declined."
Idle microphones

Without mincing its words, WHIP's letter stated that microphones lying idle in the Supreme Court amounted to "wastage of public money". By quietly using the Right to Information (RTI) Act, WHIP elicited a written response from the Supreme Court that Rupees 9.1 Million were recently spent on replacing microphones "as the sound system is an inherent part of courtroom infrastructure". The RTI reply was attached to WHIP's letter.
The explosive letter argued that proceedings are barely audible to litigants, lawyers and even the media covering important cases because judges do not switch on the microphones violating the clearly laid down principle that "justice should not only be done, but should be manifestly and undoubtedly seen to be done", wrote Kapildeep Agarwal, a law student and lawyers Kumar Shanu and Paras Jain, on WHIP's behalf.
"It is very painful to note that despite a considerable amount of public money incurred in the installation and replacement of microphone system in courtrooms, the Supreme Court has not been able to ensure its use for proper administration of justice."
Arunava Ghosh, a high-profile lawyer and ex General Secretary of the Bar Association of Calcutta High Court, told Al Arabiya that WHIP's demand is justified.
"Justice has to be done in the open. The exchanges between the judges and lawyers or among lordships should be known to all those present. The mind of the judges should be known to all. So it's very important that judges are heard clearly", according to Ghosh.
WHIP's letter says that under the "open court" system of administration of justice, the public should get reasonable access to courtrooms so that they could hear as well as watch the proceedings, and cites Section 153 B of the Civil Procedure Code and Section 327 of the Code of Criminal Procedure facilitating "public access" to court proceedings.
Ghosh, who is Narada sting operation lynchpin Mathew Samuel's lawyer, said that the Supreme Court should follow the example of Calcutta High Court judges who unfailingly use the microphone making everyone's life easier.
_____________________________
S. N. M. Abdi is an Indian writer and columnist. He was Deputy Editor of Outlook and has covered South Asia for foreign dailies, magazines and portals.