American President Donald Trump's name is unexpectedly reverberating across the length and breadth of India's picturesque Himachal Pradesh province ahead of state elections in November.
Power-hungry political parties in India are notorious for milking anything and anyone to defeat their adversaries in poll battles. By those standards, the Bharatiya Janata Party (BJP) Invoking Trump and virtually chanting his name to boost its prospects, is par for the course but the ruling Congress Party has branded the BJP's Trump-centric election campaign "slavish" and "anti-Muslim".
The BJP is trying to recapture the 66-strong Himachal Pradesh legislative assembly by evicting the Chief Minister Virbhadra Singh-led Congress Party government from power. Although Prime Minister Narendra Modi and BJP president Amit are spearheading the BJP election campaign and Uttar Pradesh Chief Minister Yogi Adityanath has been roped in for good measure, it is clearly a do-or-die battle for the BJP former chief minister Prem Kumar Dhumal who is pulling out all stops to regain the throne.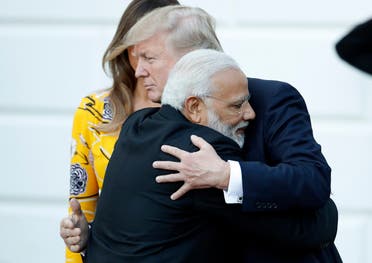 And Trump - arguably the world's most powerful man - features prominently in Dhumal's no-holds-barred poll strategy thousands of miles away from the USA.
The gist of Dhumal's speeches is that the BJP's victory is inevitable in Himachal Pradesh as its supreme leader - Modi - is such a charismatic figure that he ensured Trump's victory last year! His logic is that if Modi can bring Trump to power in USA, then Himachal Pradesh is surely going to be a cakewalk.
Dhumal's Trump-centric electioneering is being gleefully reported by the media. The Indian Express newspaper quoted Dhumal telling voters: "Now, I will talk about the most powerful nation in the world, the US, and its President Trump.
Everyone thought Hillary Clinton would win, but Trump won in the elections. Who knew about him? No one thought he would win, but during the last days of his campaign, he said he would work like India's Prime Minister Narendra Modi. He said that like Modi is working to take India forward, he would work for the US. And he won."
Dhumal's punchline says it all:
"If this is the impact of Modi in the US, then in Himachal we are already No.1."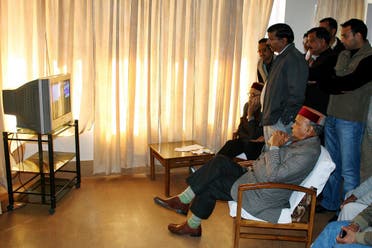 An analyst said that the "BJP in general and Dhumal in particular is reducing electioneering to a farce. Voters are being taken for a ride as canvassing for support increasingly resembles a circus".
Chief Minister Singh believes that the BJP's hilarious Trump spin will fall flat in Himachal Pradesh- "although it's a dead giveaway of the Modi regime's pro-US tilt which is hardly in India's national interest".