Sharjah ruler recalls story of kind Egyptian who lent him 300 Egyptian pounds
Dr. Sheikh Sultan Al Qasimi, Ruler of Sharjah, during the past few days during his participation in the Sharm el-Sheikh forum in Egypt, narrated a noble story that embodies the meanings of loyalty and honor.

He recalled the memory of an Egyptian with whom he lived with in El Dokki district, during his college years when he was studying in the Faculty of Agriculture, Cairo University. This Egyptian, Sheikh Sultan said, lent him 300 pounds ($17) despite his own difficult financial circumstances.

The ruler of Sharjah affirmed that he visits this Egyptian friend, Ibrahim Aly Hassan, from time to time to check on him and his family out of appreciation and loyalty for the old favor which he could never forget.

Ibrahim, at that time when the young Sultan was in university, was responsible to collect the rent of the property where the ruler of Sharjah was living in El Dokki district.

The 73-year-old Ibrahim on his part told Al Arabiya.net the story from the beginning and said that he was responsible as a real estate agent for collecting and managing the property on behalf of the owners. One day, a young Emirati man came to rent an apartment in the building. When they realized that he was single they refused to let him rent an apartment as this violates the rules of the building and the residents as well. But the young Emirati man insisted. He said that he knew from his friends and acquaintances that the residents of this building had a good reputation and that's why he wanted to rent an apartment in this building.

After lengthy negotiations, the owners still refused. Ibrahim intervened and asked them to let the Emirati young man rent the apartment at his responsibility, after the latter had shown honesty, sincerity, commitment and desire to live in a place that enjoys a good reputation.

"The Emirati young man stayed with us in the building. He was studying at the Faculty of Agriculture at Cairo University, and during his four years of residency with us, he was an example of humility, commitment and sincerity, and everyone in the building liked him."

Regarding the story of the 300 Egyptian pounds that he lent to the Sheikh, Ibrahim said one day when he was in the building collecting the rent, he found the janitor telling him that the Emirati young man who used to give him a monthly tips was late this month, and that he did not ask him about it fearing that it might upset the young student.

He added that once he came to know this, he assumed that Sultan wass going through a financial crisis, or that his family was late in sending the monthly expenses.

Ibrahim pointed out that he had just collected the rent of the building and he had extra amount of money with him, the total amount being 300 Egyptian pounds, He waited for the young Emirati man until he was back from the university.
On his return, Ibrahim got into the elevator with him, and surprised him by putting the money into his pocket , asking him to consider the amount as a loan until his family sends him his monthly allowances.

Ibrahim said that Sheikh Sultan remembered this incident, which he had forgotten, stressing that this indicates his loyalty, sincerity and humility.
Great hospitality
He stated that Sheikh Sultan, upon being the Ruler of Sharjah, sent for Ibrahim, asking him to visit him at his palace in Sharjah. Ibrahim went to him and was surprised to be received with great hospitality.

Sheikh Sultan waited on the opposite side of the reception for VIPs. When Sheikh Sultan sensed that Ibrahim was embarrassed with the reception, he told him with humility, "You received us in a good manner, should we not receive you in a similar manner?"

Ibrahim said that Sheikh Sultan also visited him at his home in El Dokki and in the same building that he used to live in when he was a student, checking on him and his children.
Generous donations
One day Sheikh Sultan came to know that the members of Ibrahim's tribe in Aswan governorate owned a piece of land on which they want to build a headquarters of their association. Sheikh Sultan immediately said that he wanted to donate the constructions costs.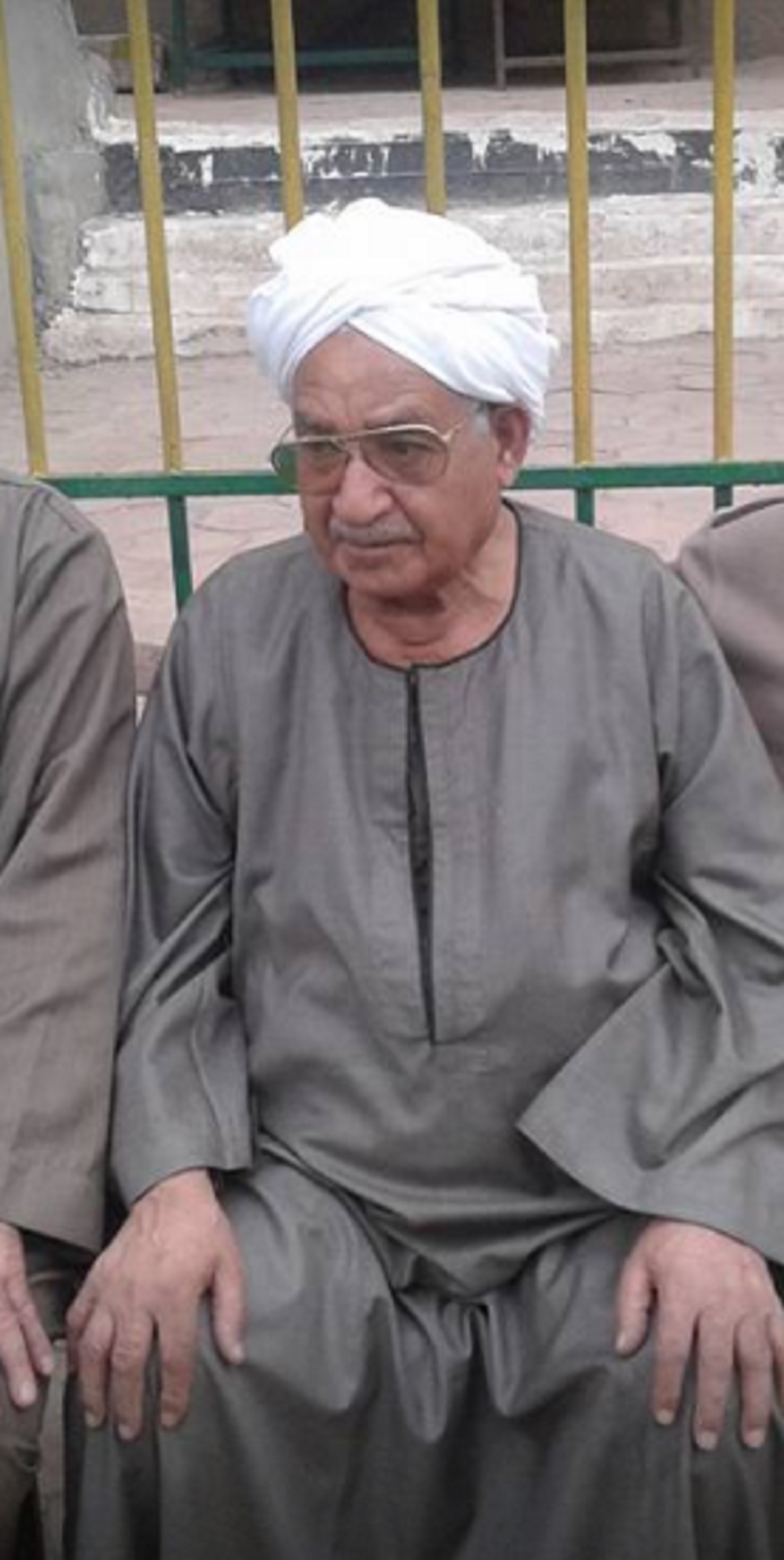 He also visited - despite the security warnings in the district - anyone who served him when he was a student. So he visited an elderly lady who used to prepare food for him in her home in a remote area in Cairo.

Ibrahim said that the ruler of the Sharjah has deep love in Egypt so much.

After the Rafah incident where dozens of soldiers were killed, he immediately built a mosque in each village of each martyr - as an honor for them.