Iranian opposition parties and organizations abroad announced a new coalition called the "Iranian Democrats Council" aimed at "overthrowing the rule of the Guardian Jurist and establishing a pluralistic federal democratic regime with its neighbors and the world," according to its founding statement.
"The structure of the theocratic regime in Tehran cannot be reformed after four decades of authoritarian and sectarian rule based on discrimination, repression against peoples and international risks," the statement, which Al Arabiya received a copy of, read.
The founding conference was attended by the Iranian Democratic Front, the Iranian Kurdistan Party, the Democratic Solidarity Party of Ahwaz, the Azerbaijani Cultural and Political Center, the Kurdistan Democratic Party, the Baluchistan People's Party, the Turkmen Political Cultural Center, the United Front of Baluchistan and the Bakhtiari and Luristan Federation, as well as a number of trade unions, civil society activists and independent political figures.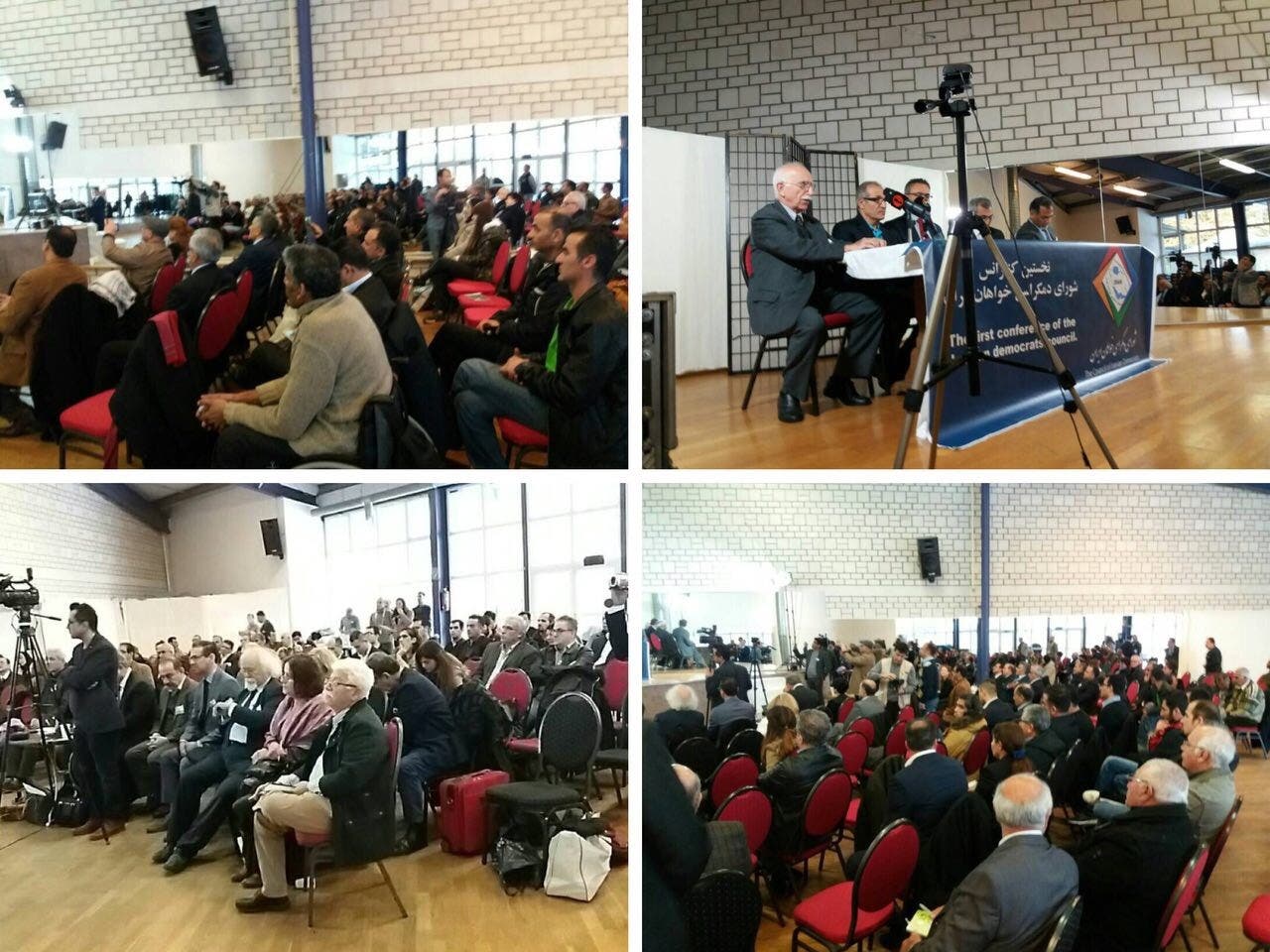 The statement stressed that "the only way out of the current crisis is to overthrow the Iranian Islamic Republic regime, which will take place through the understanding and the unifying of the Democratic and liberal forces without specifying the organizational and individual positions taking into consideration the historical and the contemporary facts of the Iranian society".
The Iranian Democrats Council called for the unification of all streams of democratic and liberal opposition along with the nationalist parties to form a front to overthrow the religious and national ruling regime in Iran.
The council declared its "full support for the actions of peoples, nationalities, women, workers' movements, peasants, teachers, students, environmentalists, children's rights organizations, organizations defending the rights of political prisoners, calling for the abolition of the death penalty, freedom of political and civil organizations and trade unions all over the country."
The council also stressed the overthrow of the Islamic Republic regime by confronting it peacefully to establish a democratic and federal regime and to divide the political powers and economic resources among the various peoples in Iran.