At least 235 worshippers were killed while attending Friday prayers at a North Sinai mosque in a terror attack on Friday described as one of the deadliest of its kind in Egypt's modern history.
The attack on Al Rawdah mosque in Bir al-Abed, near al-Arish city, is a "unique phenomenon" in Egypt, a Cairo-based analyst told Al Arabiya English.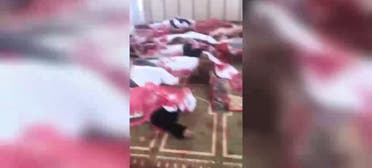 "While Egypt's Sinai peninsula had witnessed several deadly attacks in previous years, including assaults on security forces and of course the downing of the Russian plane in 2015, this mosque attack is unique in so many ways," Said Sadek, a political sociology professor said.
Previous attacks on religious institutions mainly targeted churches and security points, but here the target was civilians praying inside a mosque, Sadek explained.
"This is the 9/11 of Egypt," he said, adding that the state should reconsider its strategy to fight terrorism after this "political disaster."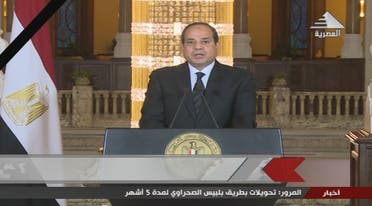 Mohamad Gomaa, an analyst at the Ahram Center for Strategic Studies, tells Al Arabiya English this is the first time militants attack a mosque in Egypt targeting mainly civilians.
"We in this region are used to incidents of attacking mosques in countries with sectarian conflicts, unlike Egypt."
"This attack on Al Rawdah mosque seemingly targeted the followers of Sufism, who regularly gathered at the mosque, and are considered by some jihadist groups as heretics."
"The attackers this time chose an easy target and were keen on wanting a large number of victims, given that they were even shooting those who attempted to flee the mosque."