Libyan ISIS militant reveals new details about 2015 massacre of Egyptian Copts
Libya's anti-crime department has published the confessional video of Hisham al-Awkli, known as the "dinosaur" among Libyans for being among ISIS extremists who brutally murdered 21 Egyptian Coptic Christian in Sirte.
During the video, Awkli admitted that he was one of the individuals involved in the 2015 massacre that shocked the world.
He said he participated in "slaughtering and burying of 21 Egyptian Copts of, in addition to Christians of African nationality," adding that those who supervised the massacre were a Tunisian, a Senegalese and two Libyans.
The killings, documented in a grisly video released online by the extremists, shocked Egypt and led it to launch punitive airstrikes.
Awkli explained that he travelled from Sirte to Derna to participate in the slaughter near the Mahari Hotel, adding that the operation was supervised by Abu Ubaid Aziz Anbari, head of the video team that used cameras and modern equipment purchased and smuggled by Abu Abdullah Ahmed Hamali from Turkey through the Maitika airport in Tripoli.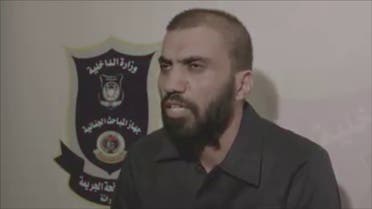 The ISIS militant confirmed that the Copts' corpses were eventually taken to southern Sirte and were buried inside an abandoned building belonging to a private company.
Awkli said that massacre was ordered in response to what he said was the killing of an Egyptian Copt named Camilia, who converted to Islam and was allegedly killed by Copts in Egypt. He said that it came in response to "the contamination of the sea by the blood of Osama bin Laden."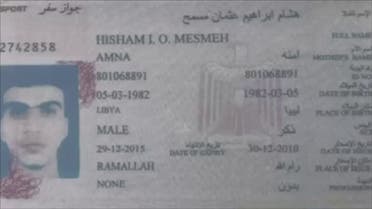 Hundreds of ISIS militants are believed to have fled Sirte into the Libyan interior after their defeat last year by militias loyal to a UN-backed government in Tripoli, the capital.