Similar to the Turks, Kurds, Lors and Persians, Arabs live as the original inhabitants throughout Iran.
The Arabs did not only live on the coast of the Arabian Gulf, its islands and the "Arabistan of Ahwaz" or "Khuzestan" provinces as they are officially called by the government, but the Arabs relatively inhabit Fares, Kerman, Khorasan, Samnan and Ilam provinces.
Some documented historical research and studies confirm that Arabs lived in Iran hundreds of years before the Arab-Islamic conquest, where they lived in areas in central Iran such as Kerman governorate.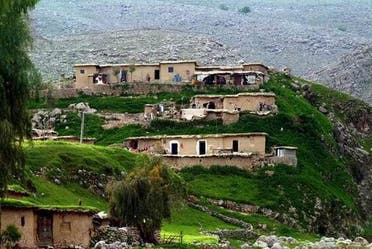 Arabs live in Ilam governorate where the Kurdish represents the majority of its population; not in "Dja Abbas" area next to the Arabistan of Ahwaz province, but the far north of Ilam in a remote mountainous region located south of Kermanshah province, western Iran.
There is a group of Arab villages in this Kurdish area called "Arab Riwar" in Kurdish or "Arab Rodbar" in Persian; "Riwar" means the river, where the Arabs live on the banks of the "Simra" river which flows towards Arabistan province referred to by Arabs as "The Karkhah River".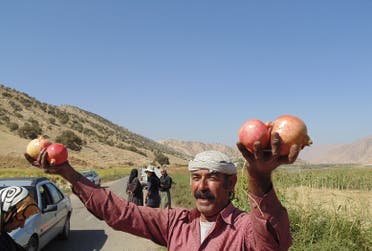 These Arabs live side by side with the Kurds in a peaceful and fraternal atmosphere.
According to some studies, the population of these villages who speak Arabic as well as the Kurdish, originally belongs to Bani Asad tribe, but there is no documented research to confirm this.
The Arabs work in agriculture in Jum Shar, Jarouta and Dar Balut villages where their land is one of the most fertile in the region.
According to the Iranian Radio and Television website, the flourishing of agriculture in this area has prevented the migration of its population, especially from the youth.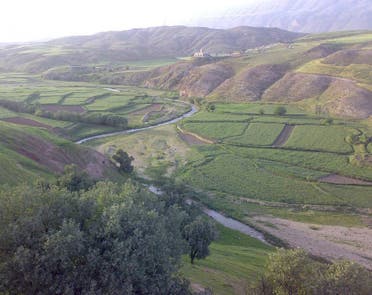 These villages produce about 15,000 tons of rice, maize, wheat, barley, pomegranate and vegetables annually.
It is worth noting that these Arab villages belong to the predominantly Kurdish city Sirwan, but the population is concerned that the number of Arabic speakers has slowly declined in favor of the Kurdish language.
This is due to the fact that these villages are isolated in the high mountains of Zagros from the heavily Arab populated areas such as Arabistan.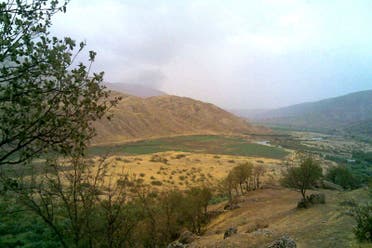 This is preventing non-Persian nationalities to teach their languages in Iran, although the Iranian Constitution in Article 15 declares this right which has been suspended since the victory of the 1979 revolution.
However, reports on these isolated villages, which are hundreds of kilometers away from other Arab regions, confirm that they cherish their Arab identity and strive to preserve the features of their national heritage.