An Egyptian man will join thousands of Egyptians in Russia to watch his team play in the 2018 World Cup. However, unlike many, his main mode of transportation to get there will be his bicycle.
Mohamed Nofal, along with a group of cyclists who will join him, will start his journey from the Pyramids of Giza on March 9 and plans to reach Russia on June 10.
He told Al Arabiya that he will head to Suez with his bicycle from the pyramids, go on to Sharm el-Sheikh, then take a boat to Aqaba in Jordan and use his bicycle from there to reach Oman.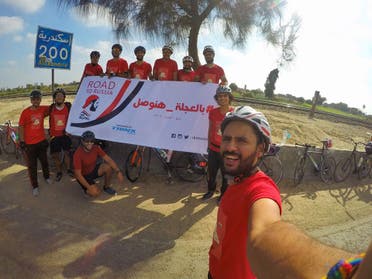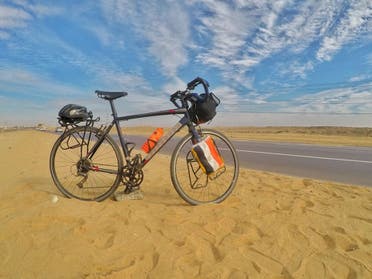 "I will take a plane from there to Greece, then head to Russia with my bike from Athens, passing by all of Europe," he told Al Arabiya.
"This is my journey's itinerary," he said. "I've already rode thousands of miles to support the Pharaohs [Egypt's national team] in Africa."
Nofal said that the trip is sponsored, and is coordinated with the Egyptian Ministries of Youth and Foreign Affairs.
He added that he will be carrying all the necessary medicine and first aid kits, as well as coordinating his routes in advance with organizations and individuals through the internet to make sure that he is taking the safest roads that have emergency medical services.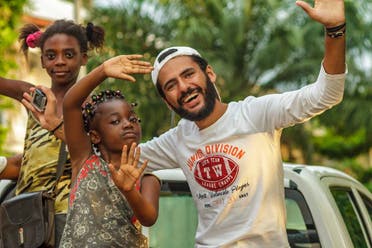 Nofal said that he will be informing the Egyptian embassy in each country he visits of his arrival.
Earlier last year, Nofal cycled to Gabon to watch the Egyptian national team in the Africa Cup, where they were beaten in the final by Cameroon.
Nofal began his journey from Tahrir Square heading to Sudan, then Chad, then Cameroon and finally to Gabon.
He added that he was faced with several challenges on this trip. His passport and camera were confiscated by the Chadian police and were later returned to him after the Egyptian embassy there intervened.
He also carefully planned his routes in Cameroon to avoid areas controlled by the Boko Haram extremist group. He said, for rest, he used to stay with local families in each country before going back on the road.
Nofal said he plans on raising the Egyptian flag in every country he passes on his journey to the World Cup. He added that he is hoping that Arab teams take the lead in the World Cup and represent Arab football to the world.