Saudi teen Mawada al-Foqahaa 16, has succeeded to overcome challenges accompanying Down syndrome with the help of her mother.
Young people born with Down syndrome can enjoy life when they feel communal compassion, receive assistance and vocational rehabilitation to break their isolation and restore their self-confidence.
Mawada chose flower arrangement as a hobby that she enjoys at her home garden, surrounded by flowers and trees.
Mawada's mother is focused on training her. She accompanies her daughter to flower shops and agricultural nurseries and then go back to the house to sort them out and find out the ideal time to plant each kind, and attend to them on a daily basis.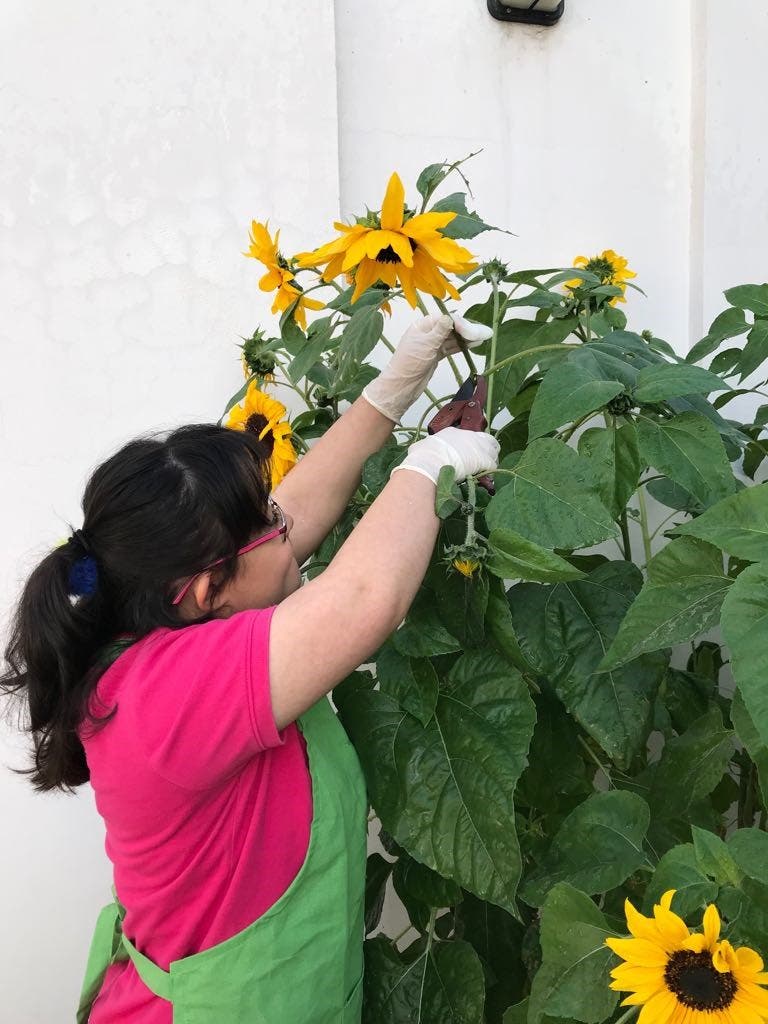 Mawada learned how to plant flowers in pots, the ideal time to pick the flowers before blooming, and the way to handle them after picking.
Mawda's mother spoke to Al Arabiya and explained that the arrangement of flower bouquets requires the use of raw materials, roses, green twigs, sponges, tools such as scissors for cutting roses, plastic and pottery.
She said that her daughter expresses her feelings through arranging roses and other flowers. Arranging flowers in simple pots made of pottery or plastic, brings a lot of happiness to Mawda as she works on mixing her colors.
In Khobar, eastern Saudi Arabia, the director of Alkhobar Day Care Center, Sinthia Kurdi, launched an initiative to rehabilitate 12 people with Down Syndrome in cooperation with a number of private companies interested in community services aiming at including them in the work force and help them to be productive.
"The initiative is the result of cooperation between the center and a number of partners in the service of the community and aims to change the common view of people with disabilities; that they are in need of permanent assistance," she said.
She added that this initiative was motivated by the condition of her son who was born with Down syndrome.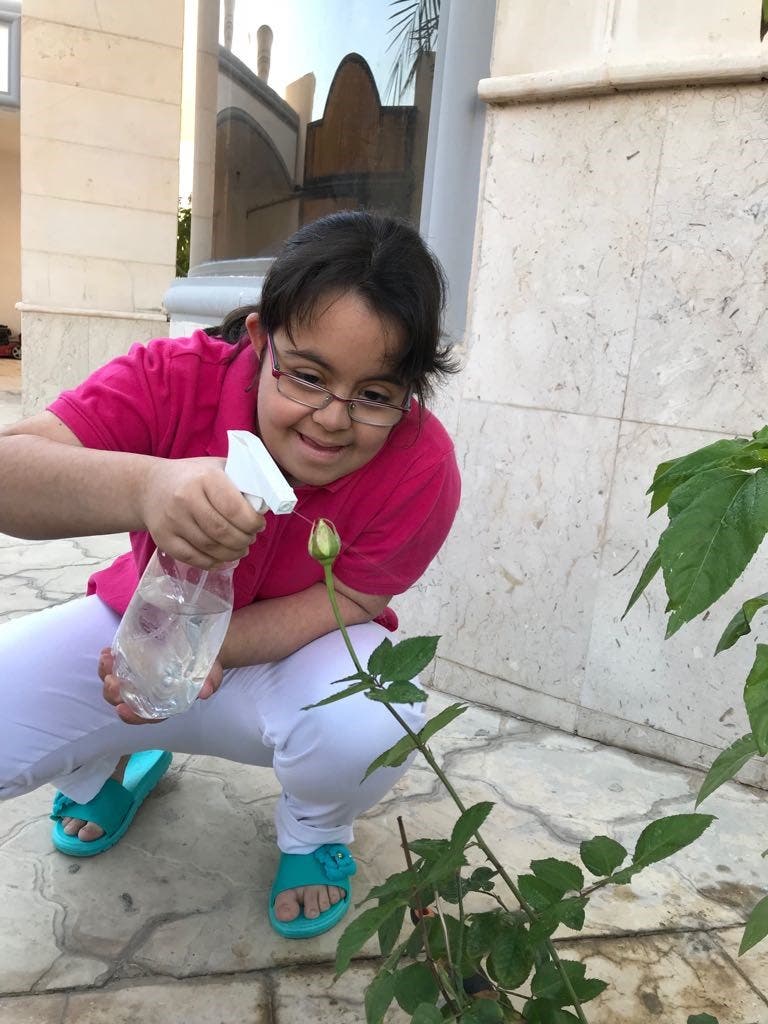 She stressed that the isolation of people with Down syndrome from the community is sad and sometimes exacerbated their situation, pointing to the importance of integrating them in creating art and gaining practical experience in order to enable them in the future to have an income.
Speaking in a video to Al Arabiya, Kurdi explained that the initiative has implemented a program to train young people with Down syndrome to practice many professions.
The training program continues throughout the academic year for each trainee. The training is divided into practical and theoretical programs which are compatible with their abilities.
She said that the idea of integrating people with Down syndrome is focused from the beginning on breaking their psychological barrier.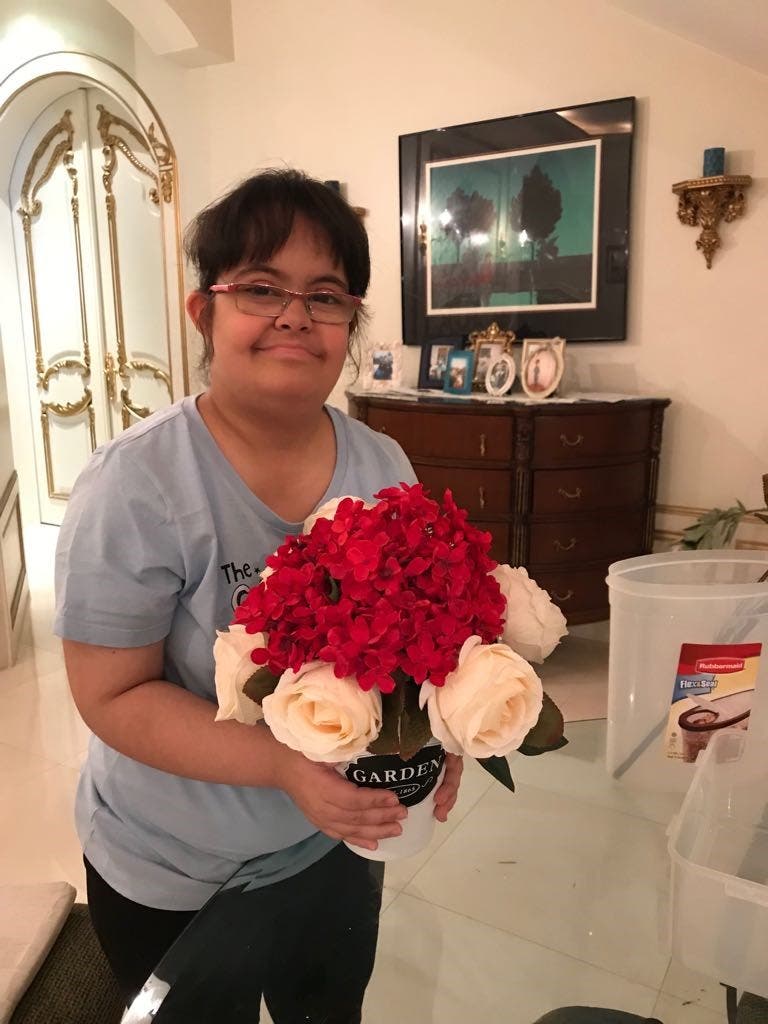 Most of them were able to overcome their conditions and demonstrate their ability to work, while increasing their independence, dealing with others, taking responsibility and realizing the concept behind the job and transforming them into productive individuals in society.
A video about the future of people with Down syndrome shows how many of them have been trained to be a flower arranger, a carpenter, a game operator, a secretary, a baker, a supermarket worker, a photographer, a hotel receptionist, and many other professions.