You could see her big red curls a mile away, striding confidently, cigarette in hand, passion in her eyes, exuding a Lebanese charm that allured men and women, old and young.
That charm and passion remained with her, even when she was diagnosed with cancer, and lost her beautiful hair.
The 33-year-old Lebanese-Egyptian woman, Souhair Milad - popularly known as Sue - is described by many in Lebanon as a hero and an inspiration for never letting her illness weigh down on her positive outlook towards life.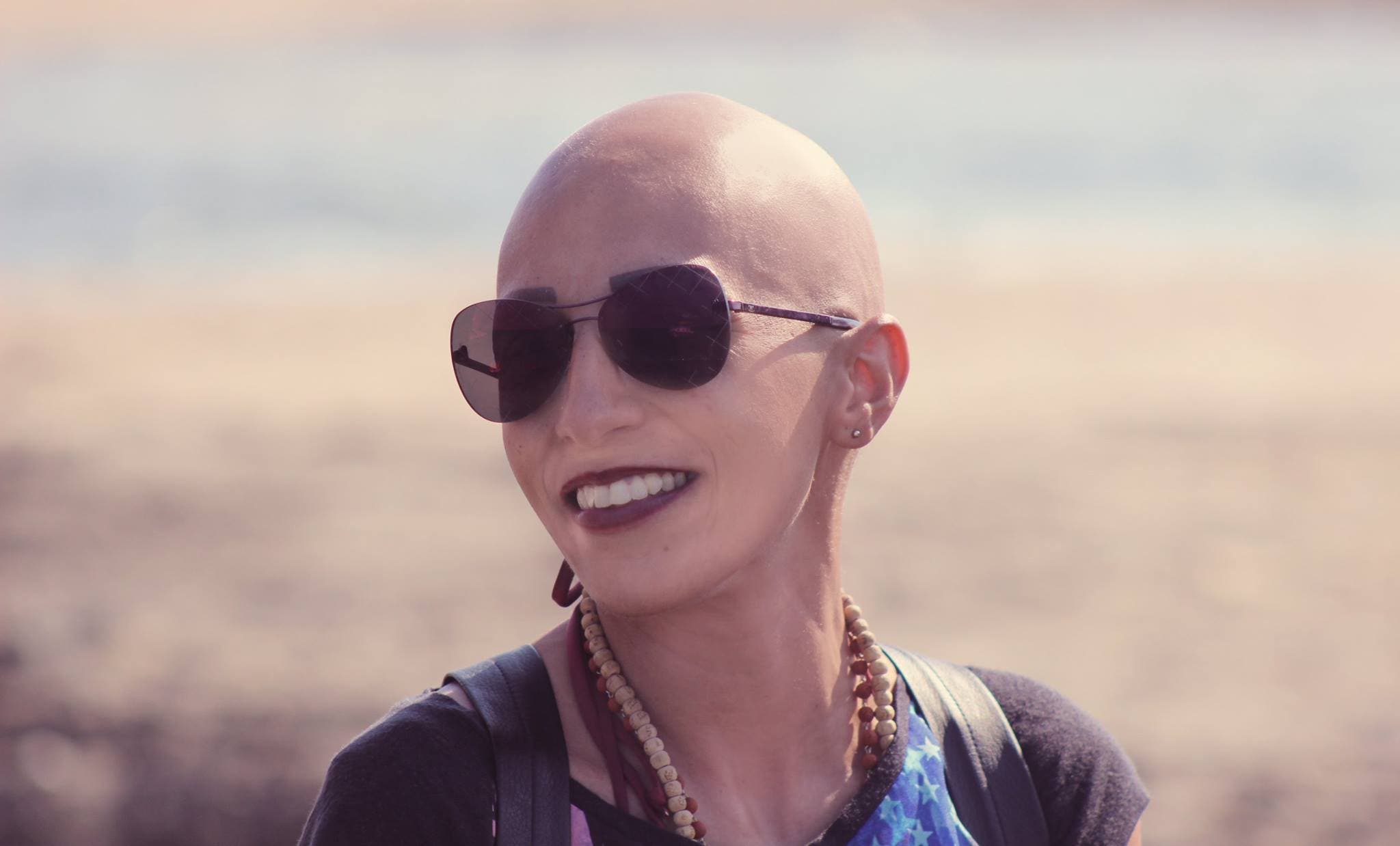 But her life hasn't always warranted a positive attitude.
Sue was a single mother of one, living in a small apartment in Lebanon with her father who was her sole sponsor. Their relationship was one that any daughter would wish to have with her father.
"He is my hero," she said. "There is no man in this world that compares to him."
After an unsuccessful marriage in Egypt that ended up in her taking her son and going back to her country where her father resides, Sue began to focus on her one true passion: Yoga.
She was always interested in the Asian culture, and began researching about meditation and yoga where she found her true passion and calling in life.
She was a firm believer in remaining positive no matter the circumstances.
"You cannot control things that happen to you in life, but you can control how you react to them," she said in an interview with Lebanese TV channel MTV.
Sue was diagnosed with Ewing's sarcoma, a very rare type of cancer that grows in the bones, in 2016. The aggressive radiotherapy and chemotherapy treatments that she had to take caused her to use a wheelchair as she could not walk easily.
"In the beginning I was upset, because of the pain that my family would go through seeing me like this," she said. "But then I accepted it, and starting to think of how I can live my best life with what I have."
Sue graduated from the American University of Science and Technology in Lebanon with a degree in public relations.
"It was during the war in Lebanon, and my whole family was pleading with me to leave the country," she said. "But I stayed, and finished my studies while working at a small chocolate shop to pay my bills and the small apartment I was renting," she said with a smile.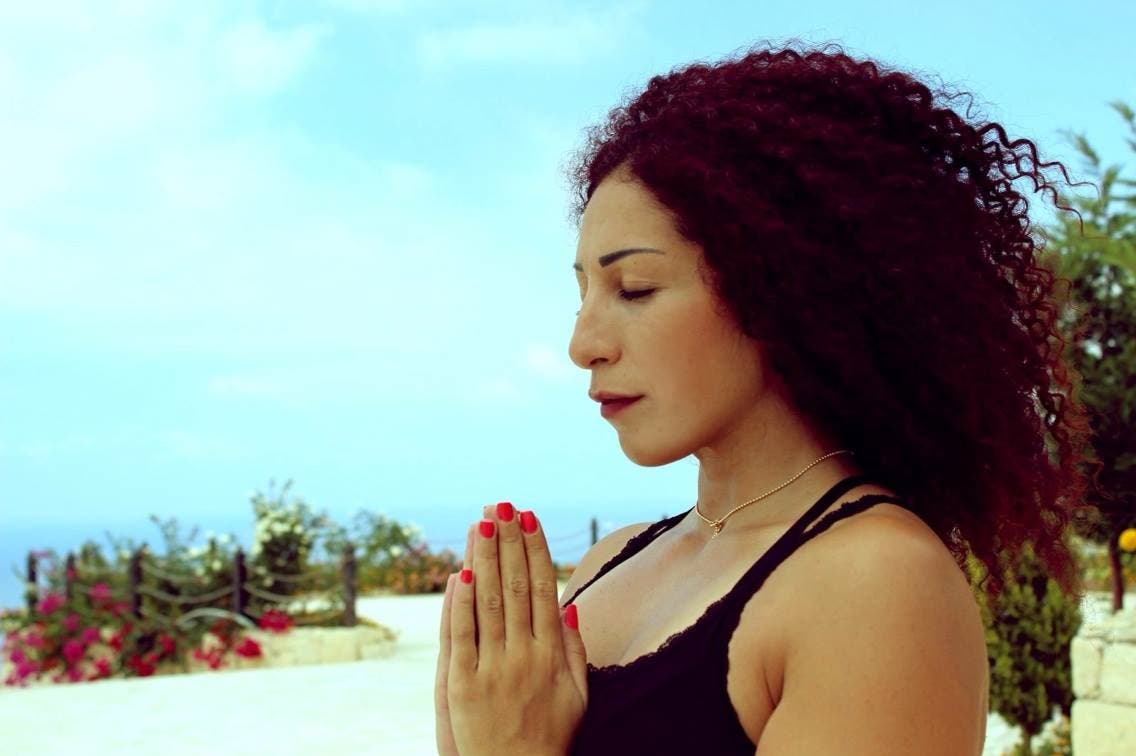 Sue's confident mannerisms and looks made the public relations industry take great interest in her where she was offered a high position at a hotel business in Qatar which she turned down after she met her ex-husband. Afterwhich, she found her passion for yoga and meditation.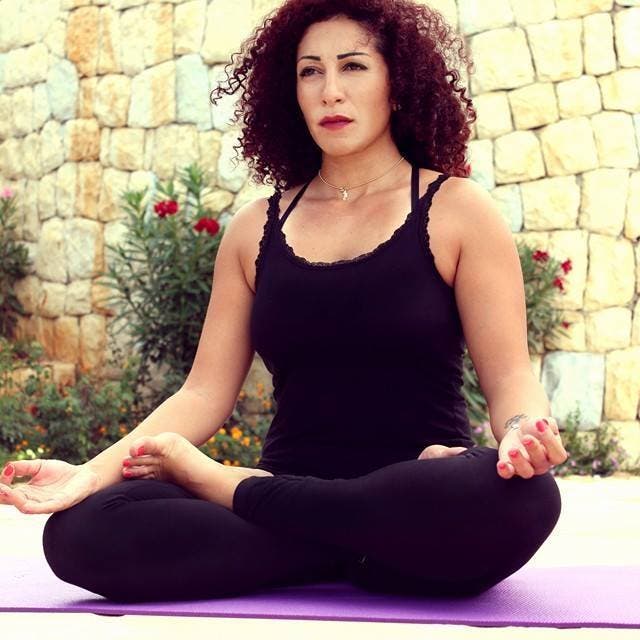 After being diagnosed, Sue wore a wig for a little while that resembled her red hair, but quickly got rid of it and walked proudly with her bare head as a sign of her battle with the deadly disease.
"I only wore the wig so that my son would not get completely shocked and notice that I was sick," she said.
Sue boasts a tattoo of her eight-year-old son Zyad on her wrist.
"Zyad is my life. He is my everything. So when I see him, I get stronger and hang on to any fighting power that I have," she said.
She has done several television appearances in order to raise awareness, not only about cancer, but about the benefits of holistic living and always having a positive outlook on life.
"Everyone needs to know that our power is in our mind and our heart. If we stop seeing ourselves as victims and stop surrendering to fear, a lot of good things happen. With every pain we should thank God, and that he is great no matter what our religion is, God is one and he is great," she said.
The Lebanese community quickly picked up on her story, where she received several supporting messages and attended a fundraiser which was organized by her friends and the community to raise money for her treatment.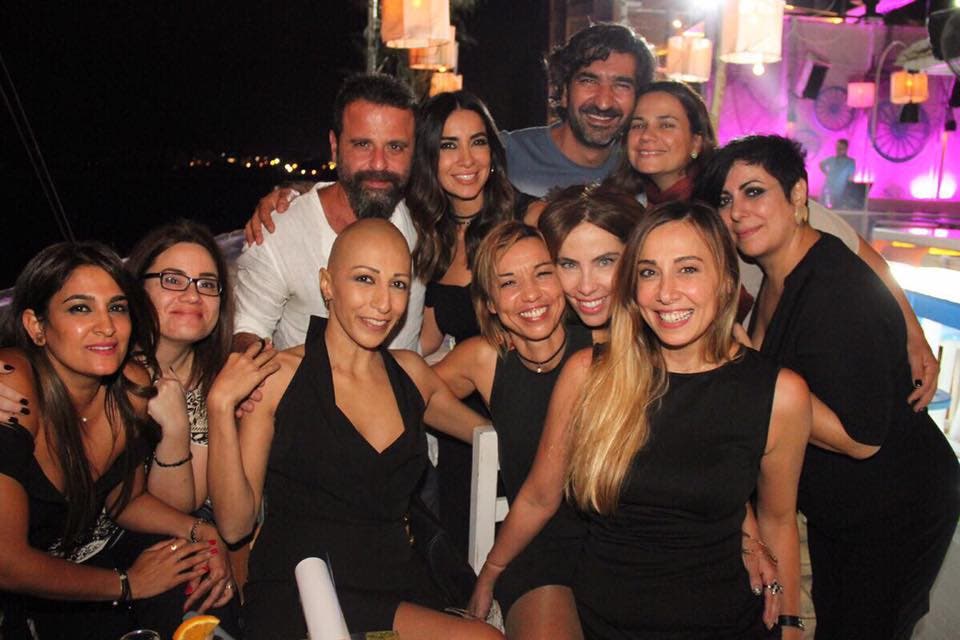 "The love of everyone around me is what keeps me going. My friends, my family. Love is what shows someone that they're supported. Love is the boost in life, there would be no life without love," she said.
Sue exclaimed that even though she cannot do the yoga moves that she used to before being diagnosed, she still does meditate mentally to help her through the pain.
"Why would I fixate my life around cancer? And live a depressed, sad life full of fear? Anyone could die at any point. Even I could die due to a completely different reason than cancer," she said. "The problem with illness is that it reminds you of death every day, so that's where meditation comes in and you can do it anywhere. Even praying and breathing are considered meditation," she added.
Sue died on January 8, 2018, after a long and hard battle with the disease. Her undying smile and love for life were apparent until her final days.