Sources have confirmed to Al Arabiya that one person has been arrested for the murder of a Saudi preacher killed while on a visit in Guinea while security officials are still searching for three other attackers.
Sheikh Abdul Muhsin Al-Tuwaijri was a member of a mission building mosques in upper Guinea and was killed on Tuesday night in the village of Kantebalandougou, between the towns Kankan and Kerouane.
Three other people are currently being considered suspects in the case and have not been captured yet.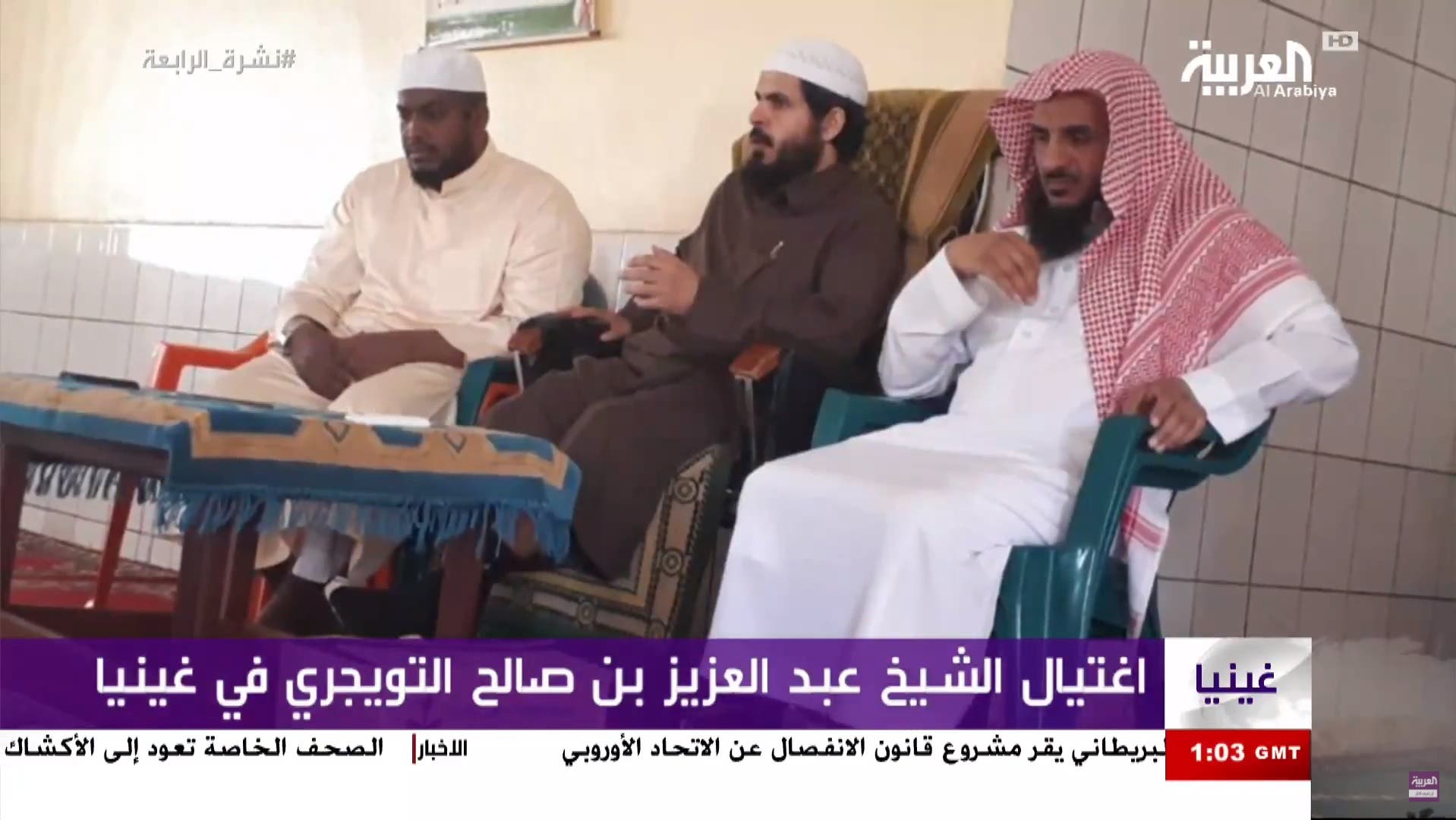 Sources said that Tuwaijri was hit by two bullets in the chest which instantly killed him, while his Saudi companion Ahmed managed to escape. Both were riding a motorcycle driven by a local village resident who was transporting them to their car.
Three of the attackers escaped while the fourth was arrested, who identified the others and security officials are searching for them.
Who was Sheikh Abdul Muhsin Al-Tuwaijri?
Tuwaijri was a Saudi preacher who lived and was raised by his father in Riyadh. He completed his university studies and was appointed as a teacher at the Scientific Institute in Riyadh, and later began preaching both in Saudi Arabia and abroad.
Many of his close associates described him as a silent, loving, benevolent young man who did not speak much but rather, was in service of others in many of his actions throughout his life. He married with many sons and daughters.
"Many of his family members are still in shock, especially his mother who is still traumatized after the news of his death yesterday," Saleh al- Tuwaijri, one the slain preacher's relatives, told Al Arabiya.
On Sunday, a number of video clips showing the preacher traveling among villages in Guinea began making the rounds on social media after the news of his death.